Personal Assistant To President Muhammadu Buhari on Social Media, Mrs. Lauretta Onochie has debunked claims and publications from Punch Newspapers that the World Health Organisation disqualified Nigeria from bidding for the COVID-19 vaccine.
According to the statement she made on her verified Twitter handle, Mrs. Onochie asked those who bought the newspaper with such headline to ask for their money back as they have been sold a dummy. She added that these are hard times and not when to buy trash.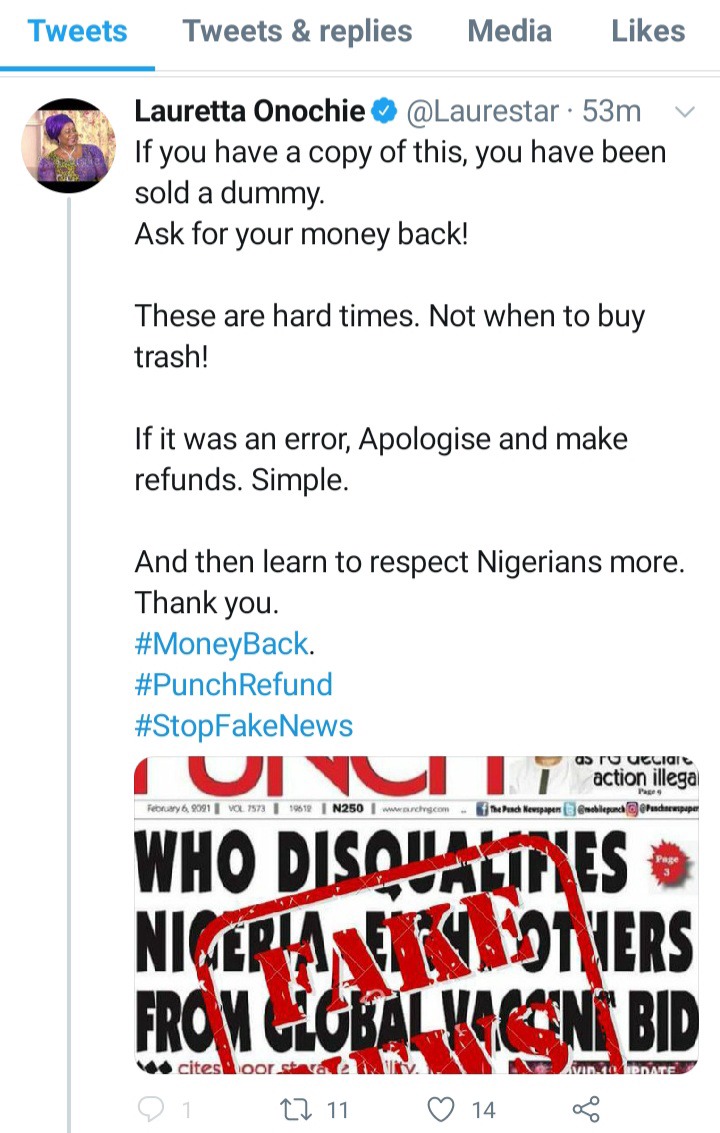 The Presidential Aide asked Punch Newspaper to apologise to Nigerians if it was an error and make refunds to those that purchased the newspaper.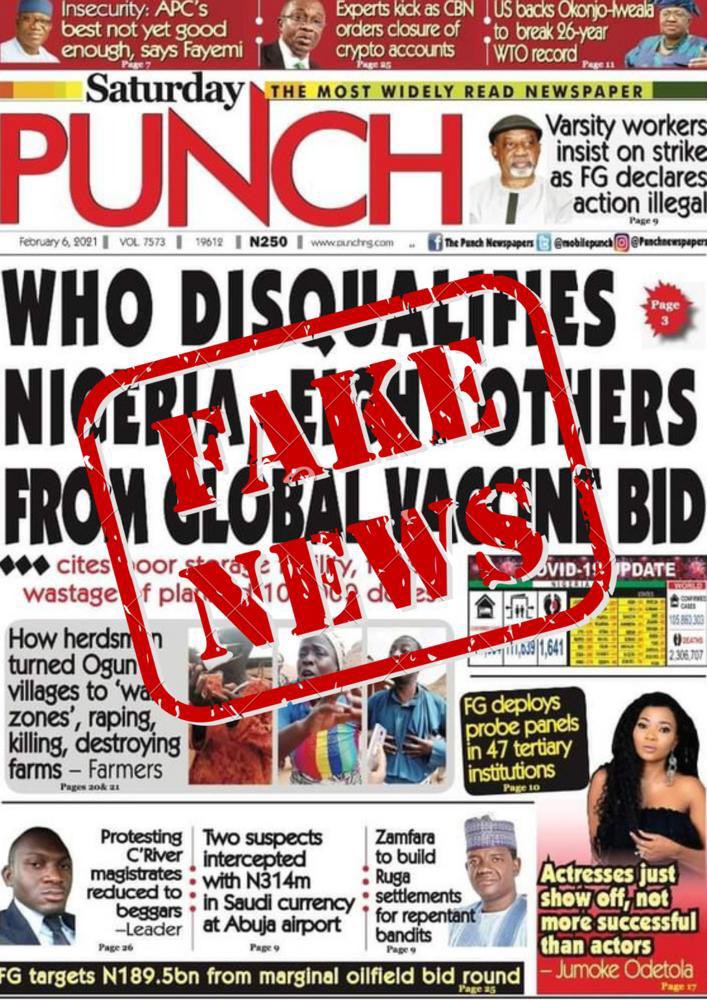 The Delta State born politician shared the tweet of WHO representative in Nigeria who W. Kazadi where he confirmed that Punch Newspaper lied.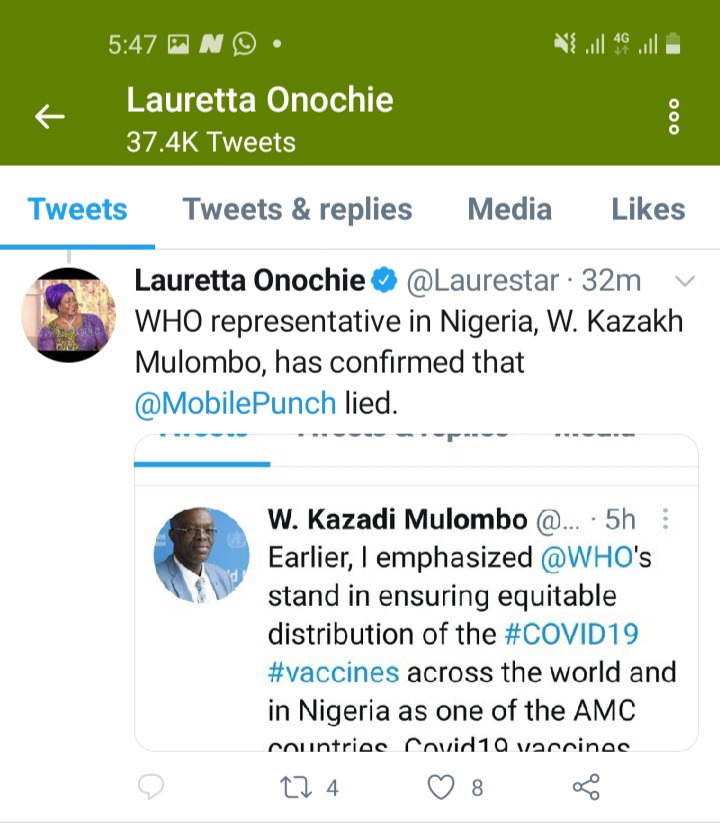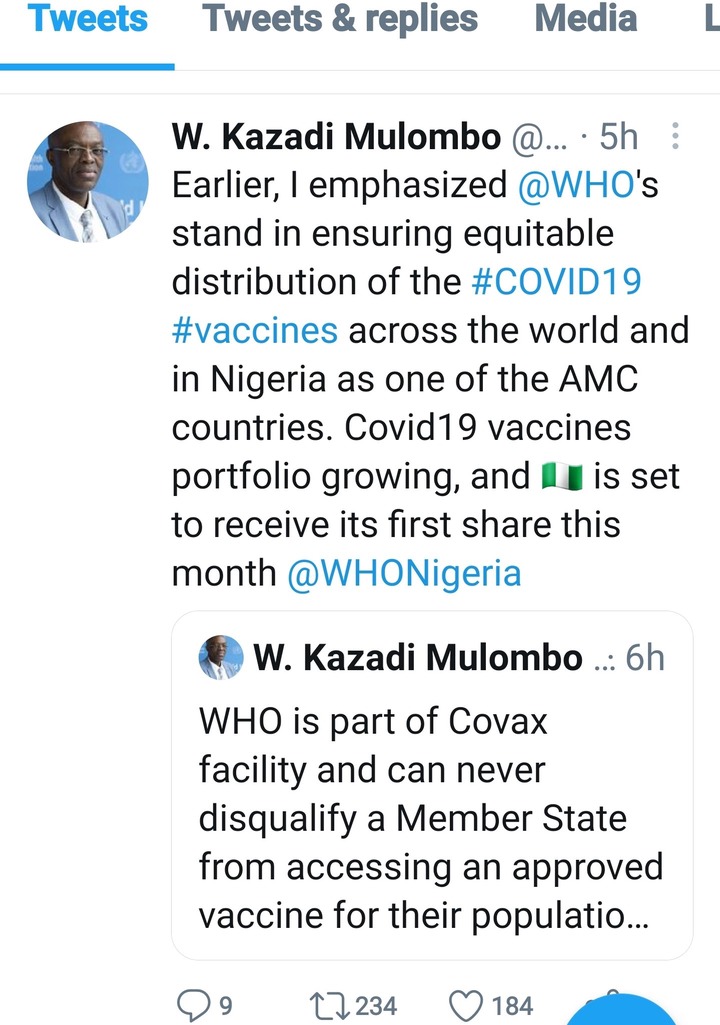 According to Kazadi, WHO wants an equitable distribution of the vaccine across the world and Nigeria is one of the AMC countries and is set to receive its first share this month.
It could be recalled that Nigeria and other countries are bidding for the vaccine to ensure that their citizens are vaccinated against COVID-19. 
Content created and supplied by: New24 (via Opera News )