I wrote an article last year that appeared in Daily Trust newspaper about the tragedy of APC in Zamfara. In the first paragraph, I narrated a story of few lines about a literary bird that had two heads. The first head saw a fruit on a particular tree and ate alone denying the other head to join while saying that it found the fruit itself and had right over it. It added that the two heads had the same stomach after all– if it ate, the other had eaten too. The second head angrily saw another fruit on a poisonous tree and went straight there. The first head warned that the fruit was poisonous but the second head said it was a personal choice and had right too. It ate and the bird died with its two heads.
This short story did not only stop at reflecting the APC's tragedy in Zamfara, but went further to other states and the party at national level.
APC has been like a group of persons who had struggled to cut a gigantic tree where each member wanted to have something personal from the tree. As a result, they kept cutting and hitting the tree desperately mindless of where it would fall. The tree fell down on them. Some were dead, others were injured while some are still alive but the tree was destroyed because personal interest was placed above public interest.
PDP's boat of power was capsized by a similar thing. It is indeed true that power turns a person blind that he falls to his grave without anyone pushing or trapping him. 
I believe that any ruling party that is not able to wipe the tears of agony on the faces of the masses, is liable to fall widely apart. The blood of innocent people who were killed under the watchful eyes of the party keeps sustaining the rift within. The cries of the children who were turned orphans and the grief of the women who were turned widows keep fueling the fight of self-destruction in the party just like it happened to PDP in 2015.
PDP erred in 2015 but APC learnt nothing from the error. PDP tried to have survived for sixteen years despite the intra-party rift which has become a tradition in politics. But as indications are clearly displaying, APC is dying young.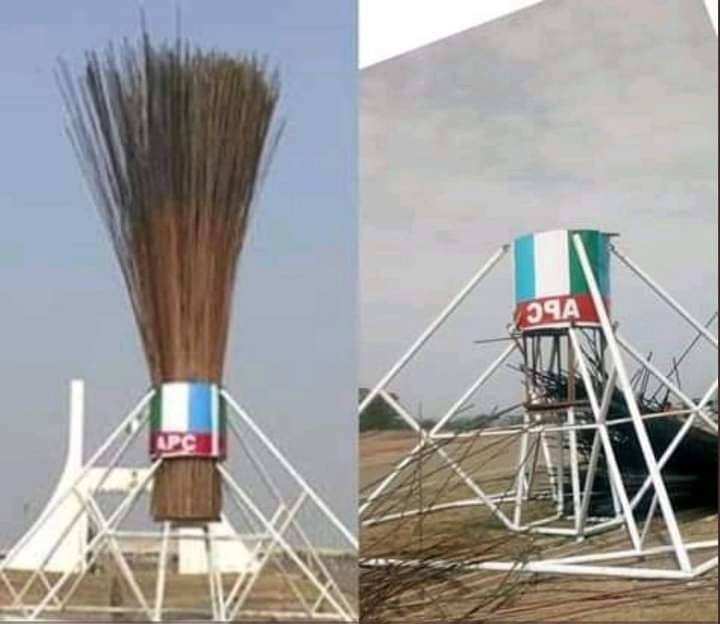 Abdul Mutallib Muktar
Content created and supplied by: AbdulMutallibMuktar (via Opera News )