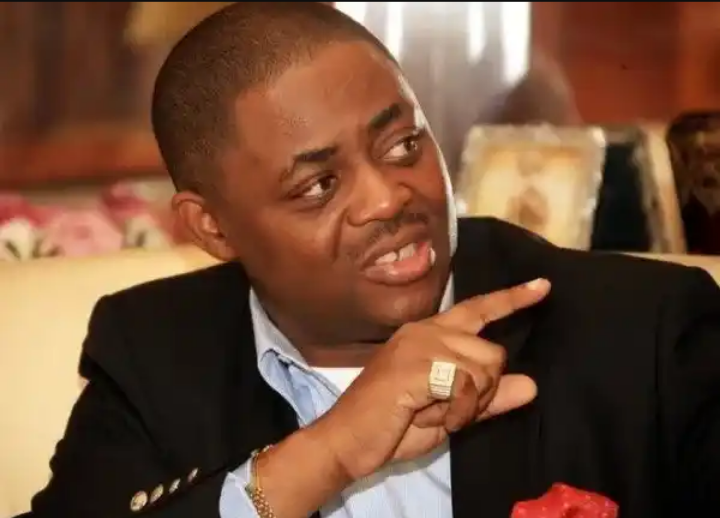 The Former Minister of Aviation, Femi Fani Kayode has made a new statement concerning the current state of the country. As we have come to know, his previous statement caused a lot of spark on social media. FFK had reacted to the possible suspension of Food items and goods from the North to the South in order to reciprocate the ill treatment Northerners received in the South.
In response to this, Fani also threatened that the South will stop supplying oil and refined products to the North. A do me, I do you affair, he called it.
However, the recent statement by the former aviation minister on his twitter handle came with some kind of twist. This time, he warned Southerners who mock Northerners for their travail (kidnapping, banditry among others) of impending doom.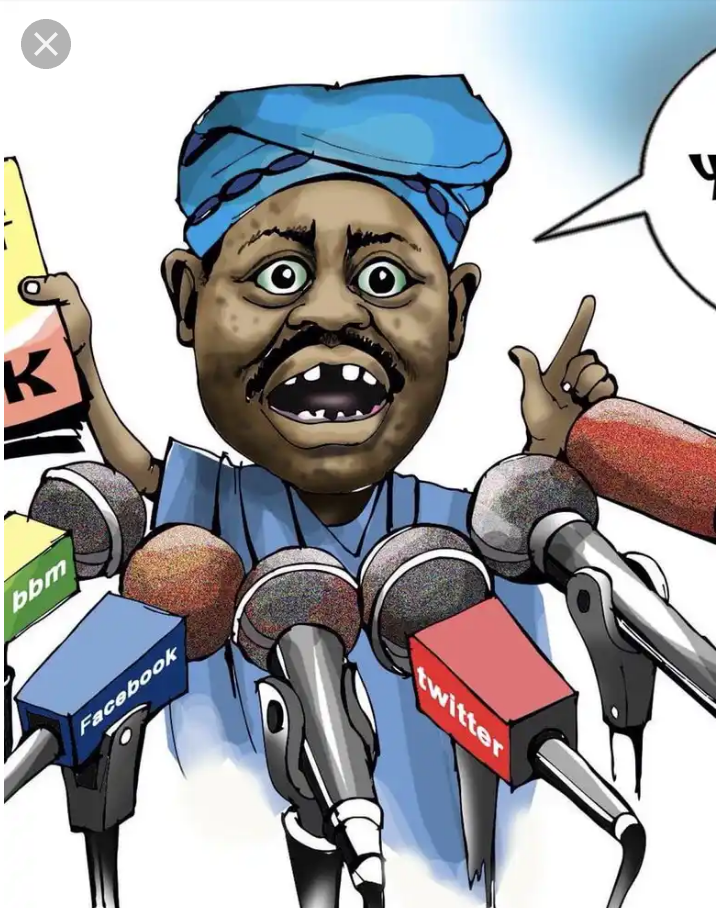 According to him, one who mocks his neighbour because his house is burning will as well get his own house burnt or consumed by the same fire.
These were his words:
"Southerners that mock the north and laugh at the travails they are going through in the hands of terrorists, are ignorant and shortsighted.
The fire that is burning down your neighbour's house will end up burning yours as well if you do not help him to put it out. Stop gloating!"
So, the security of the country should be a collective effort and not a one region thing because what affects the North will also affect the South with time.
What do you think of this statement?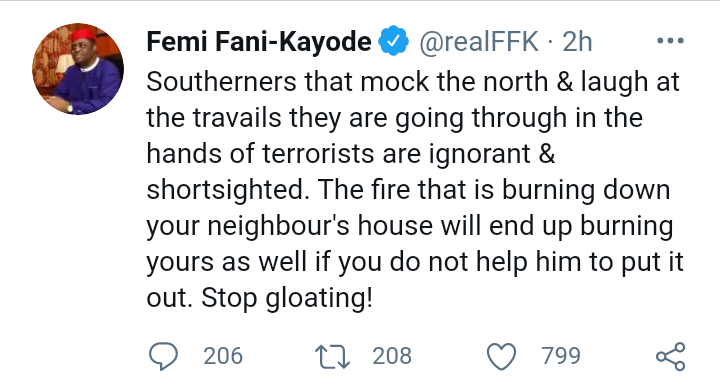 Thanks for reading, don't forget to leave your comments. Like, share and follow me for more interesting articles and updates on the go. Stay safe.
Content created and supplied by: Nwankwo03 (via Opera News )