A PDP chieftain in Kaduna state, Barrister J.D Ephraim has this to say with regards the Kaduna PDP Crises.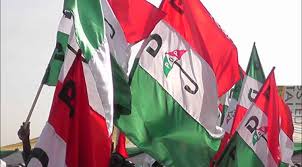 "Politics is about balancing of varied interests. How well the leadership do the balancing will determine how far the party goes. Since Makarfi's governorship to date the interests have increased and have become complex.
You have the Makarfi's group, attached to it is the Shekari's group. Then you have Namadi's group, then Yakowa's group. You also have Ramallan Yero's group. The interests in PDP have been growing and whether one likes it or not we also have the Hunkuyi's group.
Finally you have a motley of individuals who have grown in position and influence who you can not just ignore but create enough room to include them. Here I am talking about inclusiveness for all relevant interest groups and individuals. Here in lies the challenge of balancing. So long each group has the mentality of dominating and dictating who gets what according to what interests, certain groups will always feel excluded and threatened. It is in the light of this all groups have to reposition and become inclusive. All individual and group interests have to be identified and taken care of in an inclusive manner. Luckily enough in politics there is always enough room for proper balancing of interests. No group does it alone. Each group is always involved in mutual distrust of hijacking. If this mentality does not change we can never succeed in the balancing. That is where the overall interest of the party comes in. We have to establish an unassailable framework that ensures it takes care of all interests. These interests are at different levels of ward, local government, regional and state. I challenge is getting selfless people who will balance these interests. Unfortunately each group has enough "attack dogs" that complicate the desired inclusiveness.
Those who feel they have succeeded are sitting on the brink of a steep precipice. It takes wisdom to avoid the inevitable fall. That is why all interests group and individual must be identified. They must selflessly come together. The winner does not necessarily take all. Any such "winner" who believes he must take all is on the brink of a big fall, and at the end we he will have nothing to take, it will be the empty air!
Content created and supplied by: Pan-African_Broadcast (via Opera News )