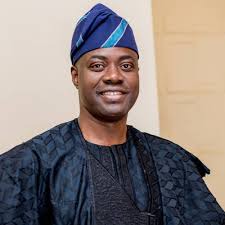 The governor of Oyo state Seyi Makinde today addressed residents of Oyo states about the insecurities going on in the state. Discussing with various media houses in the state, he said:
"My message to the people of Oyo state is don't be afraid. All the challenges we are going through now, I want to assure the people of Oyo state that we are up to the task and job you gave us, we are doing it.
God sent people to this world for something, over the years, I trained as an engineer but something kept drawing me back to Oyo state. I did my first project in Ibadan in 2000 at Bishop Philips Academy. The governor then was Alhaji Lam Adesina. I felt so fulfilled. So, I thought if I can do that as a private person, with the resources of the state I can do more. That is what led me into politics. I approach things logically, I believe that we have to govern by consensus, by consultation, by seeking alignment.
If all agree that this is what we want to do, we would have more chance of success. So, I always seek the input of the people and that is why we have their support".
He also spoke on agriculture, security, tourism and fake news. He noted that a social media user posted that over 6000 people were about to leave Oyo state. After investigation, it was found that the person resides in the UK. He appealed to the people spreading fake news on social media to think deeply.
Content created and supplied by: Youngolowo (via Opera News )