Mustapha Bulama, a well-known cartoonist, has created a new cartoon about current events in the country. The topic of today's edition is President Muhammadu Buhari's medical trip to London, England.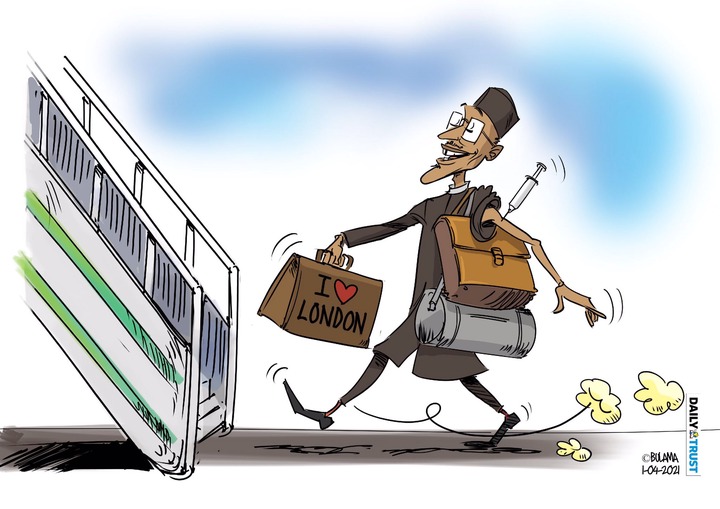 Mr. President is seen happily marching into his plane for a medical checkup in London in the cartoon.
On Tuesday afternoon, the president traveled to the United Kingdom for a routine medical checkup, his first visit to the country since the COVID-19 pandemic began.
Nigerian medical doctors went on strike indefinitely shortly after the president went for a medical checkup due to the government's failure to pay three months' salaries.
Many Nigerians have lambasted the president for seeking medical treatment abroad. Take a look at some of the comments below.
Jude said: "How will they care, if their private Clinics are delivering services to their Families?
Do they really value Human Lives, if during this Covid19 pandemic, nothing different to write home about our health sectors at State & Federal level?"
Olalekan said: "We don't even know what problems to solve in this country. Every where problems upon problems. God I beseech you save us in this country it seems we don't what to do, God save us. Let our leaders know the right thing to do oh Lord in Jesus mighty name."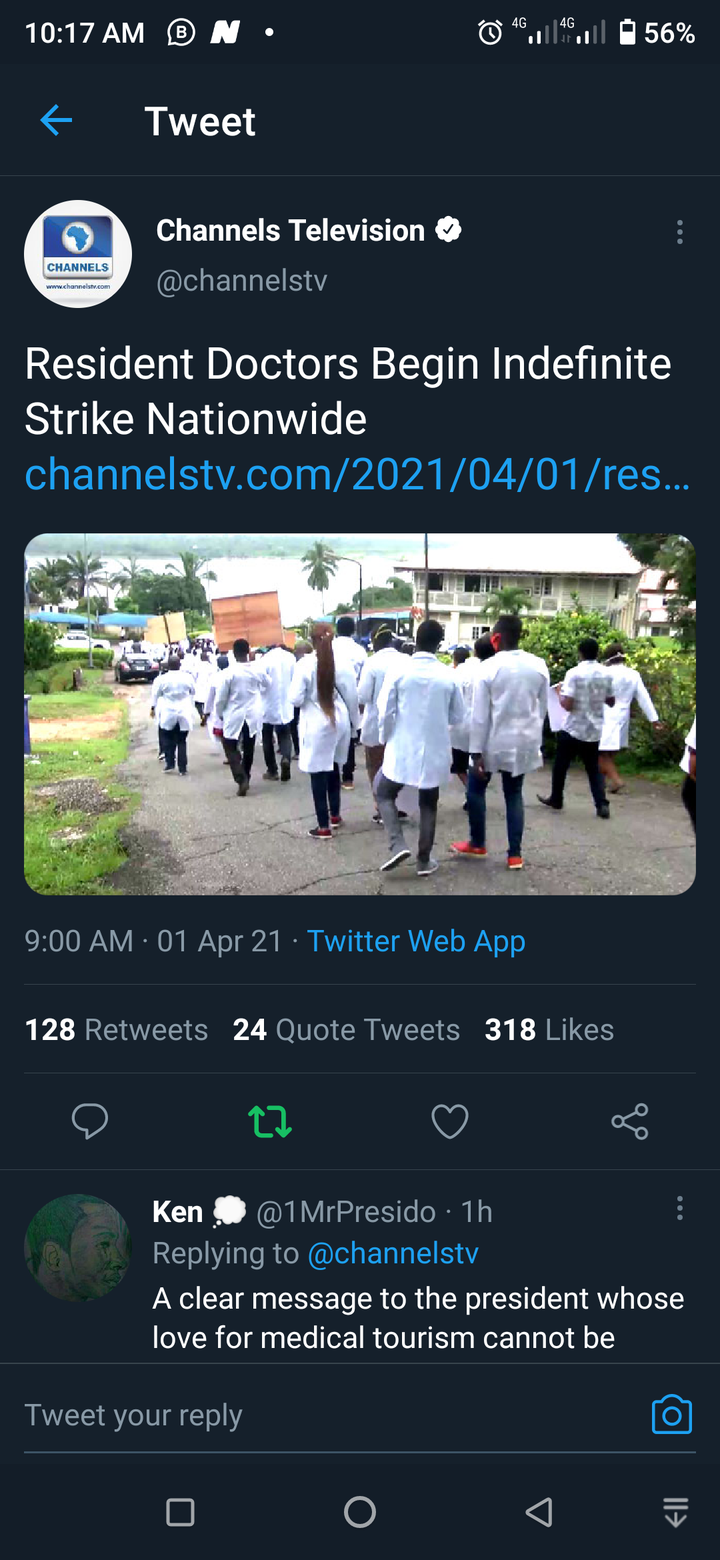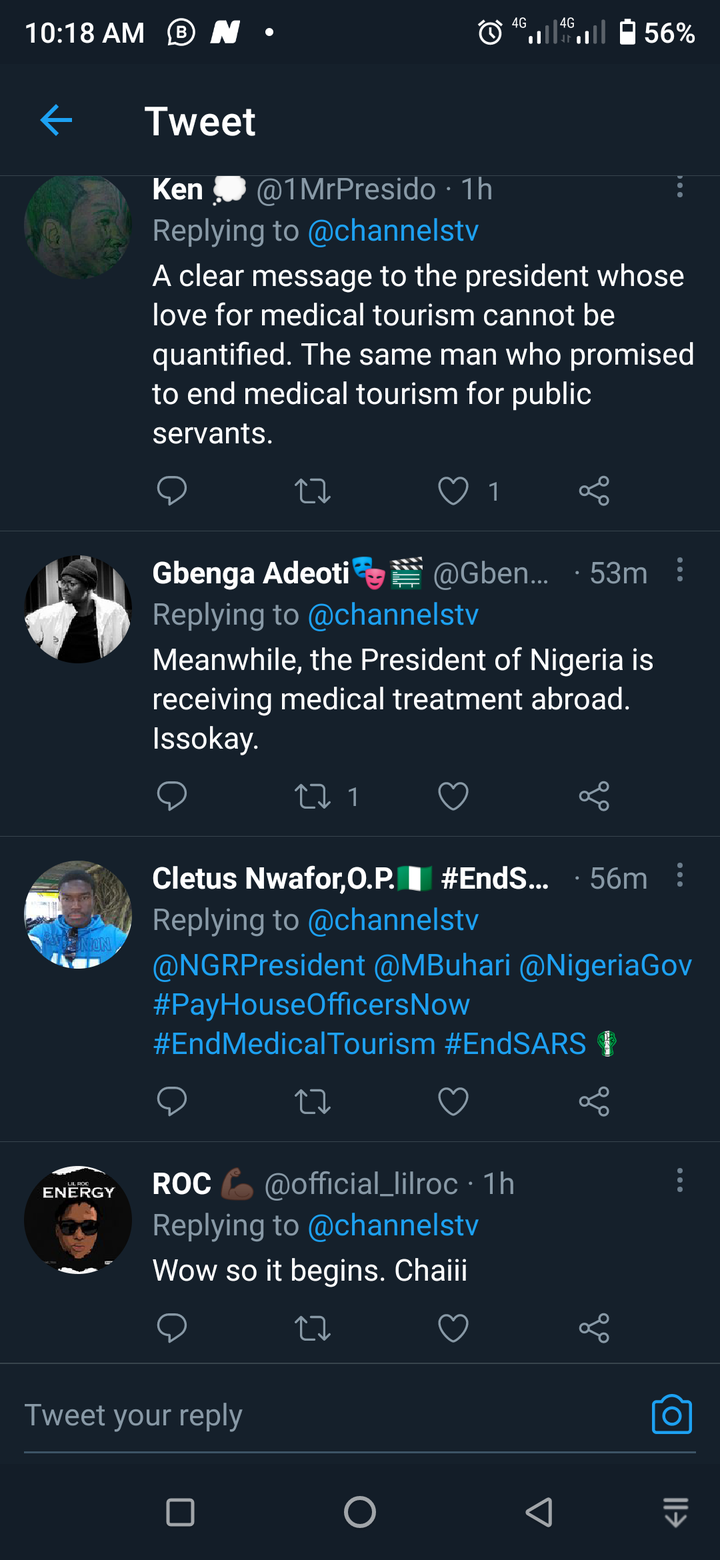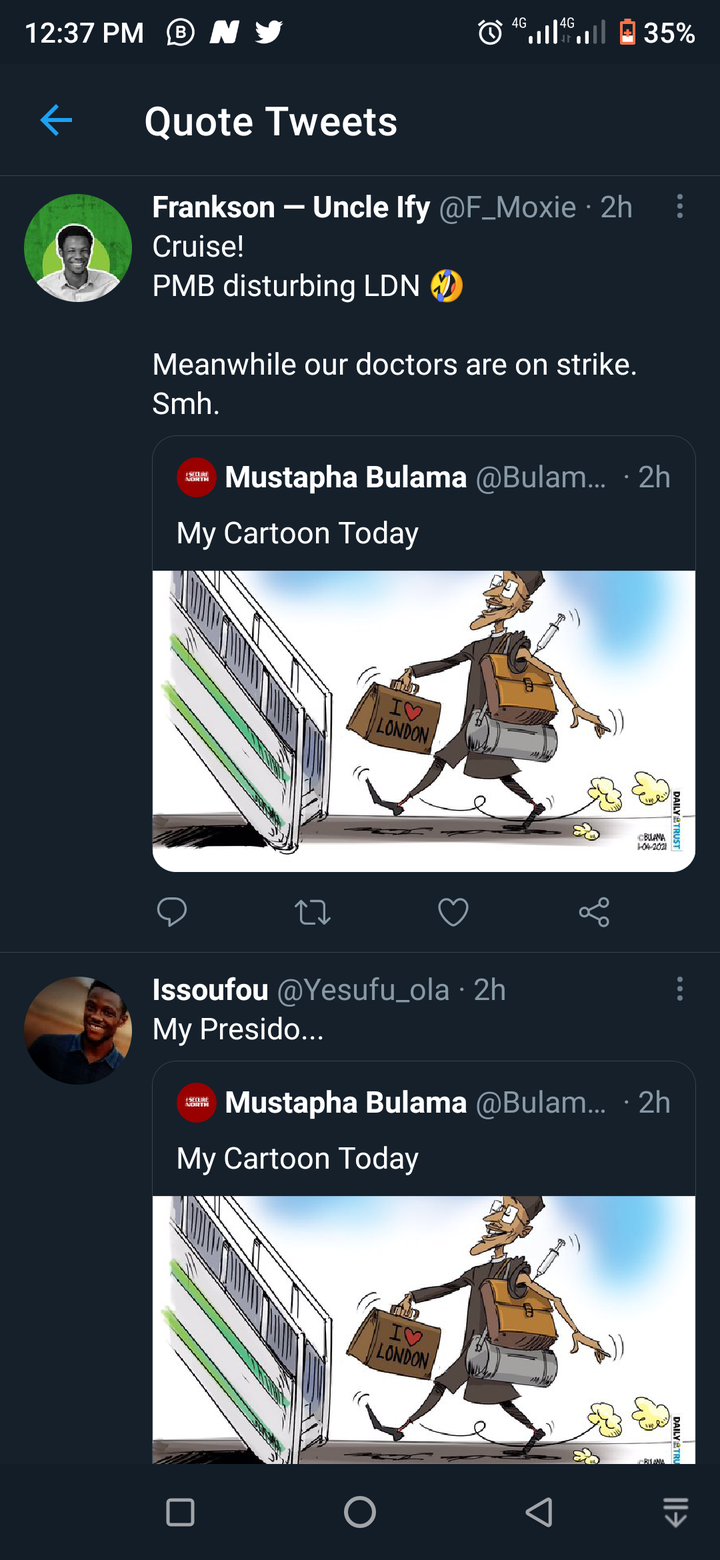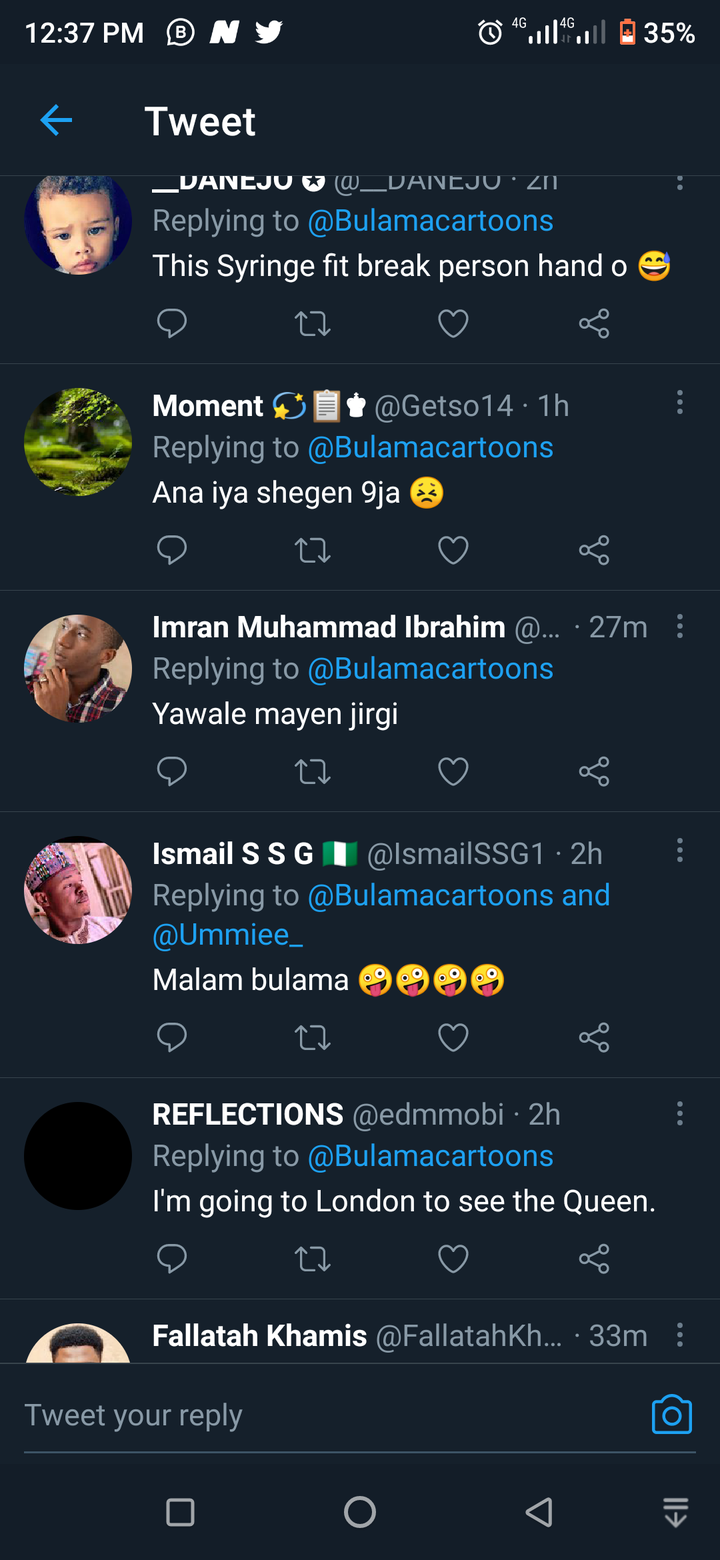 Content created and supplied by: OfficialTeeq (via Opera News )