Peace is imminent and for any meaningful development in the country, state or local government, there must be peace. This is what the south western governments are looking for. Just about an hour ago, the governor of Ekiti state made a post and in the post he talked of the peace meeting they had so as to maintain peace in the south western Nigeria.
If we would recall, recently there has been fights upon fights and we thank God that everything is dying down as we speak. Thank God for the efforts of our governments and traditional rulers. Again, they met and this time is was with the governors, traditional rulers and security chiefs. They met so as to discuss what to about the current insecurity and how to restore peace in South Western Nigeria.
It has been bad recently because of the Fulani herdsmen clash with the Yoruba people. Any fight about ethnicity is always tough in Nigeria and we thank God that it's dying down already.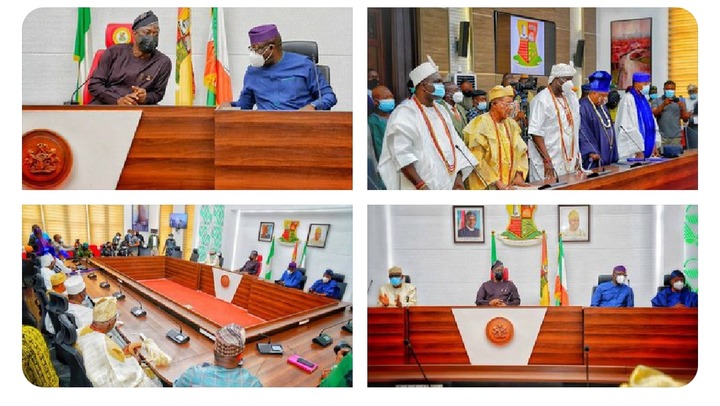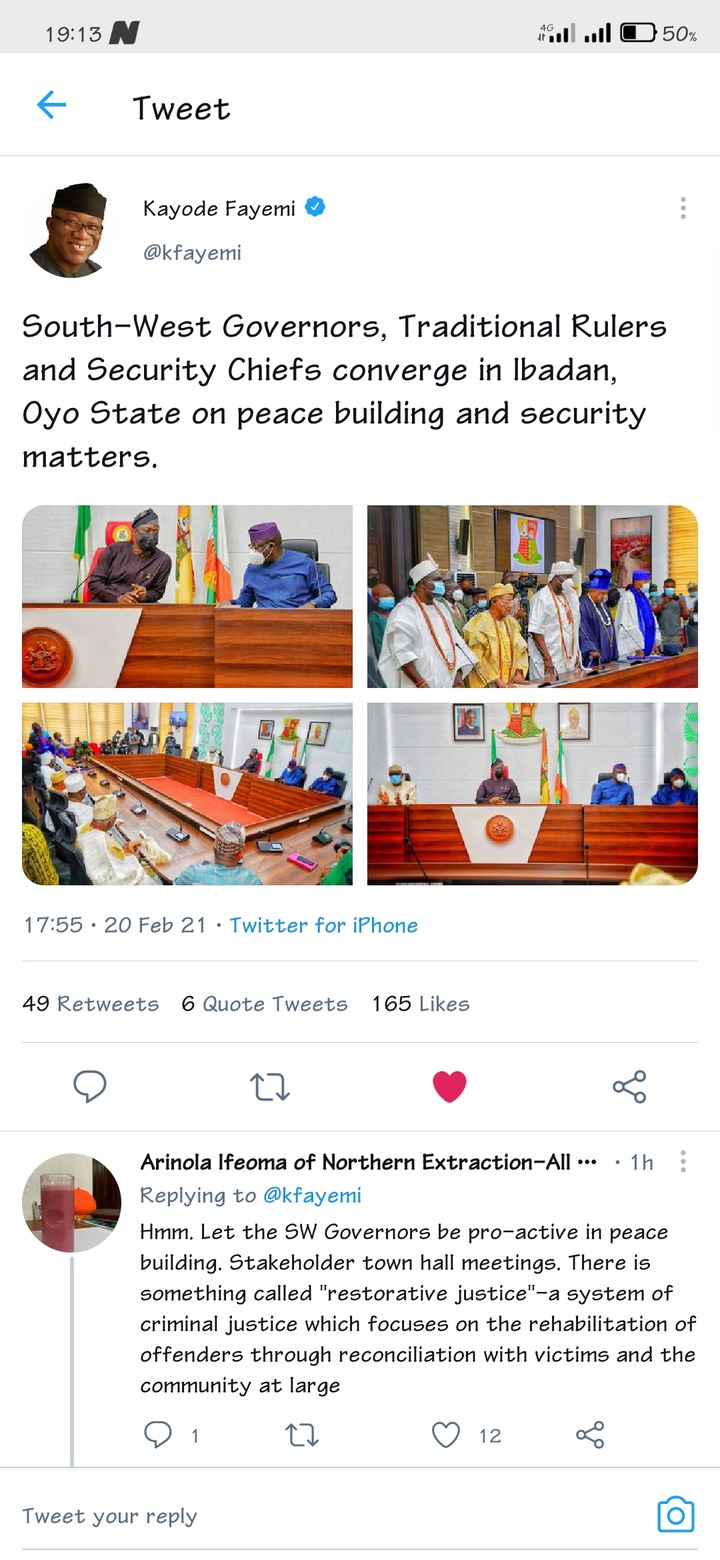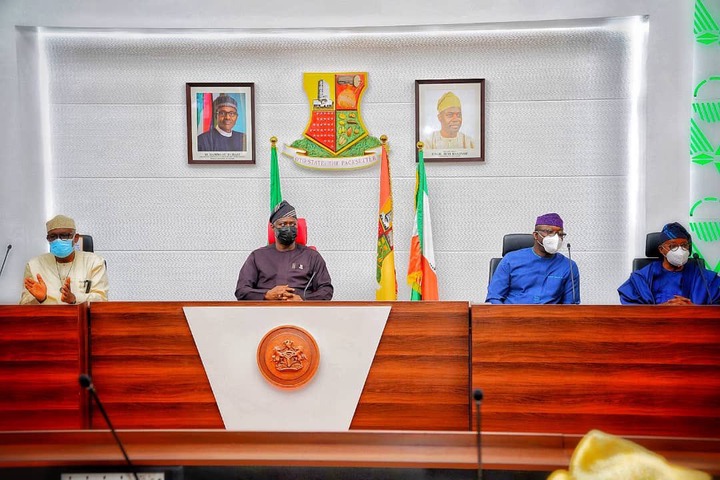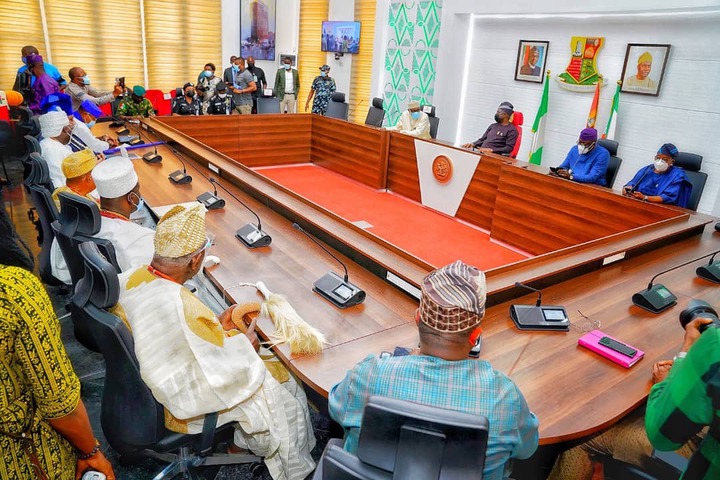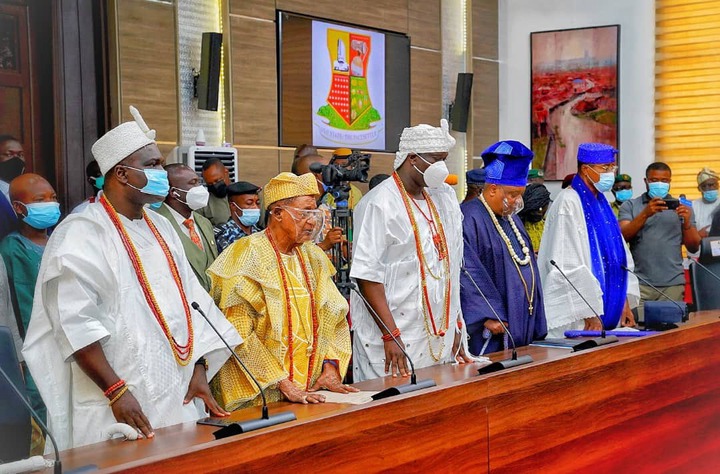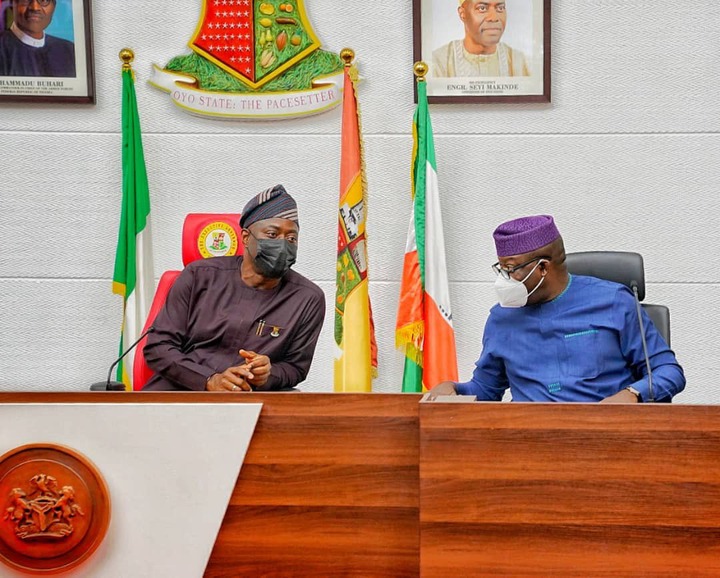 Content created and supplied by: Jhoe (via Opera News )