Former President Olusegun Obasanjo ruled Nigeria for 8 good years. He became President of the Country in 1999 and in 2007, he handed over Power to late Yar' adua. And just like every Government, there are people who loved his Administration, and also there were those who hated his administration. A Twitter user talked about one of President Olusegun's minister (Frank Nweke), and how he is doing well for himself. Mr Frank Nweke Junior, was the minister of Information and communication during President Olusegun's second term in office. And at that time that he was the President, he was still young.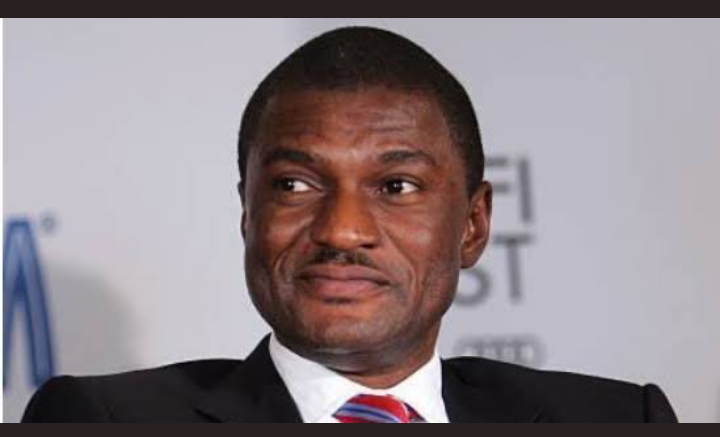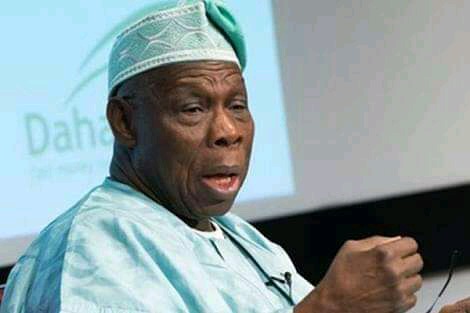 Aisha Yesufu reacted to what the man said, and revealed what Former President Olusegun Obasanjo did for the youths. And from the way she sounded, she loved what Former President Olusegun did. And even though you hated him while he was in office, you will just have to appreciate him for what he did for the youths. She gave in details what the Former President did. She made the revelation via her verified Twitter account.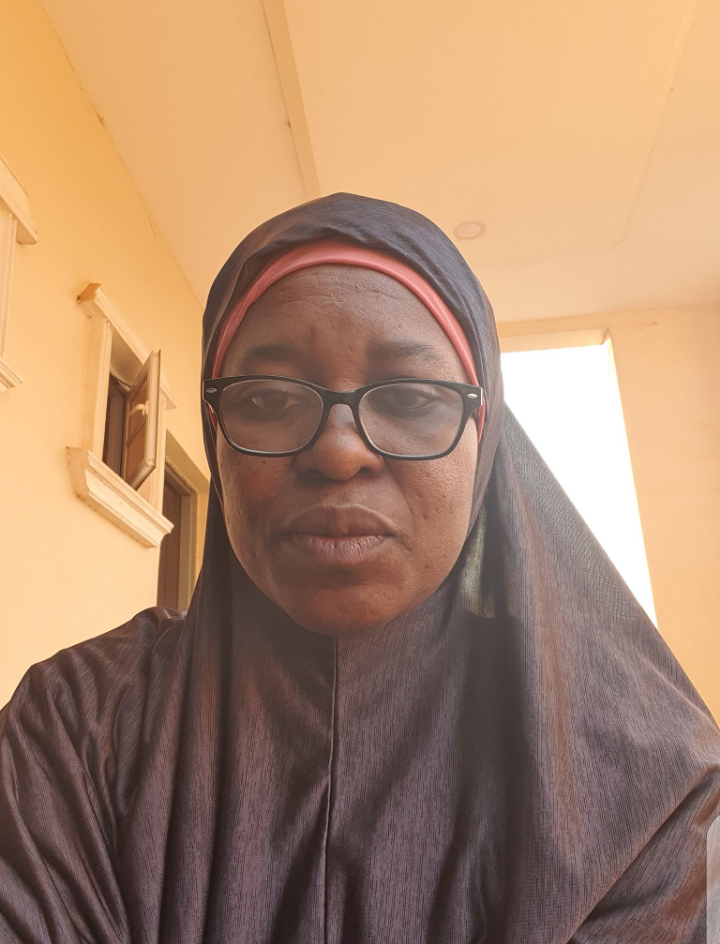 She said that, whether you love Obasanjo or not, he brought in young people who had competence character. And also had capacity in to key places, alongside the usual politicians that he had. And that, he did not only gave them room to excel, but he protected them and was ready to take a bullet for them. That's Leadership. Here is the screenshot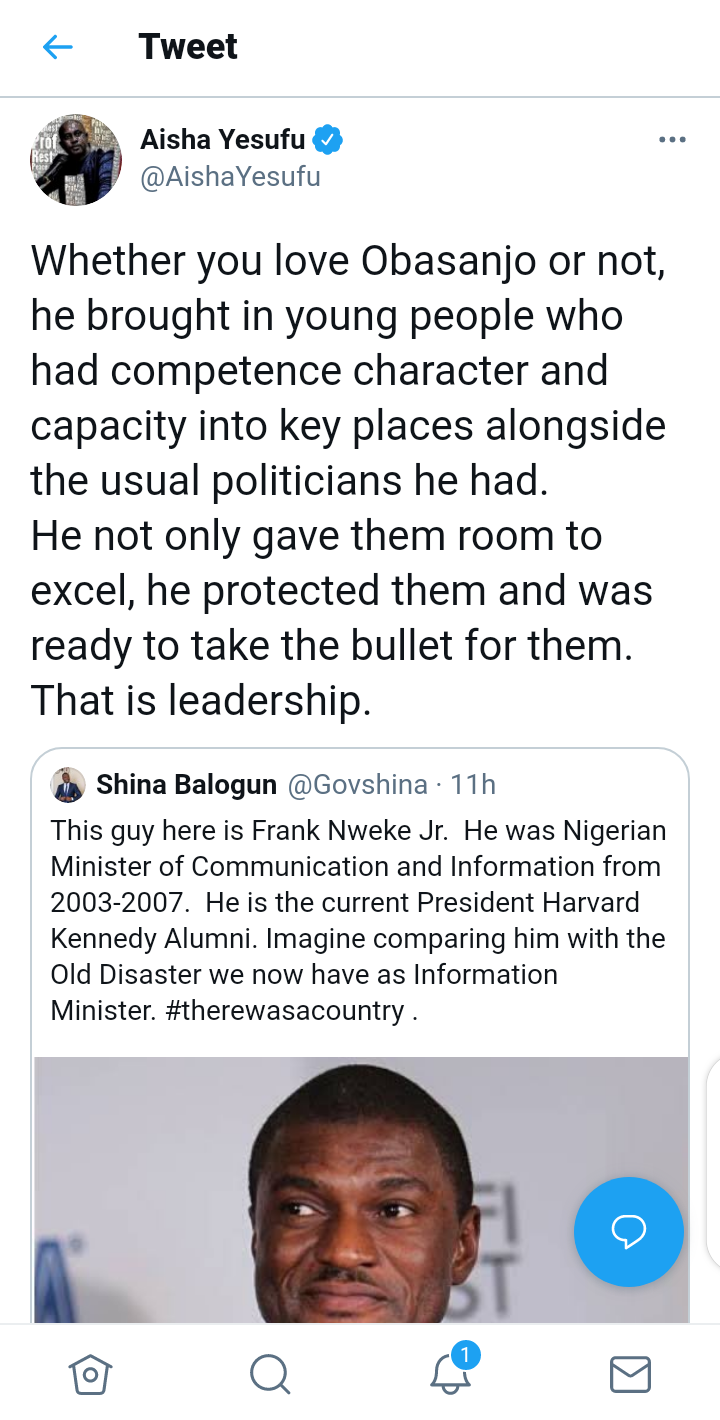 Many of her followers Reacted to what she said, and they agreed that the former President gave the youth a chance while he was in office.
Here are their Reactions below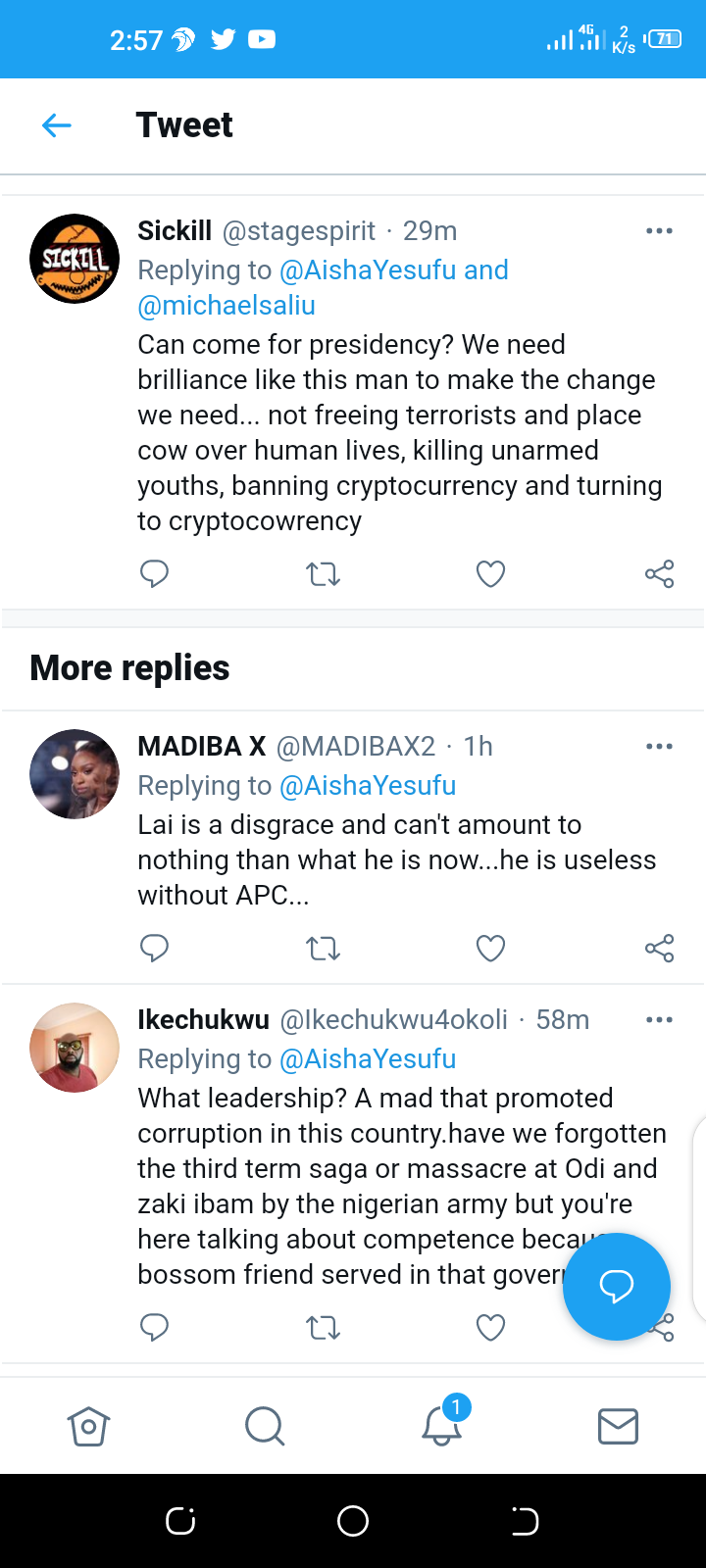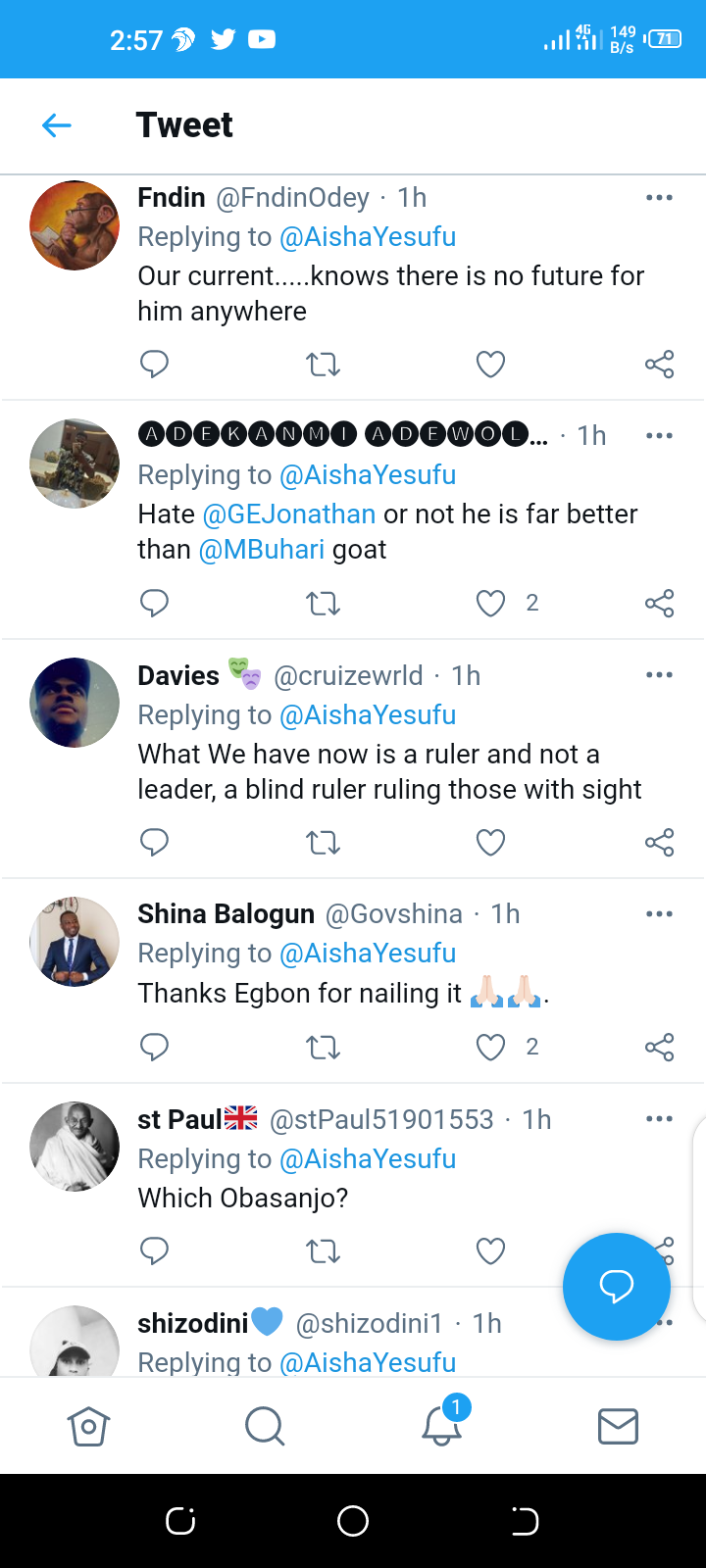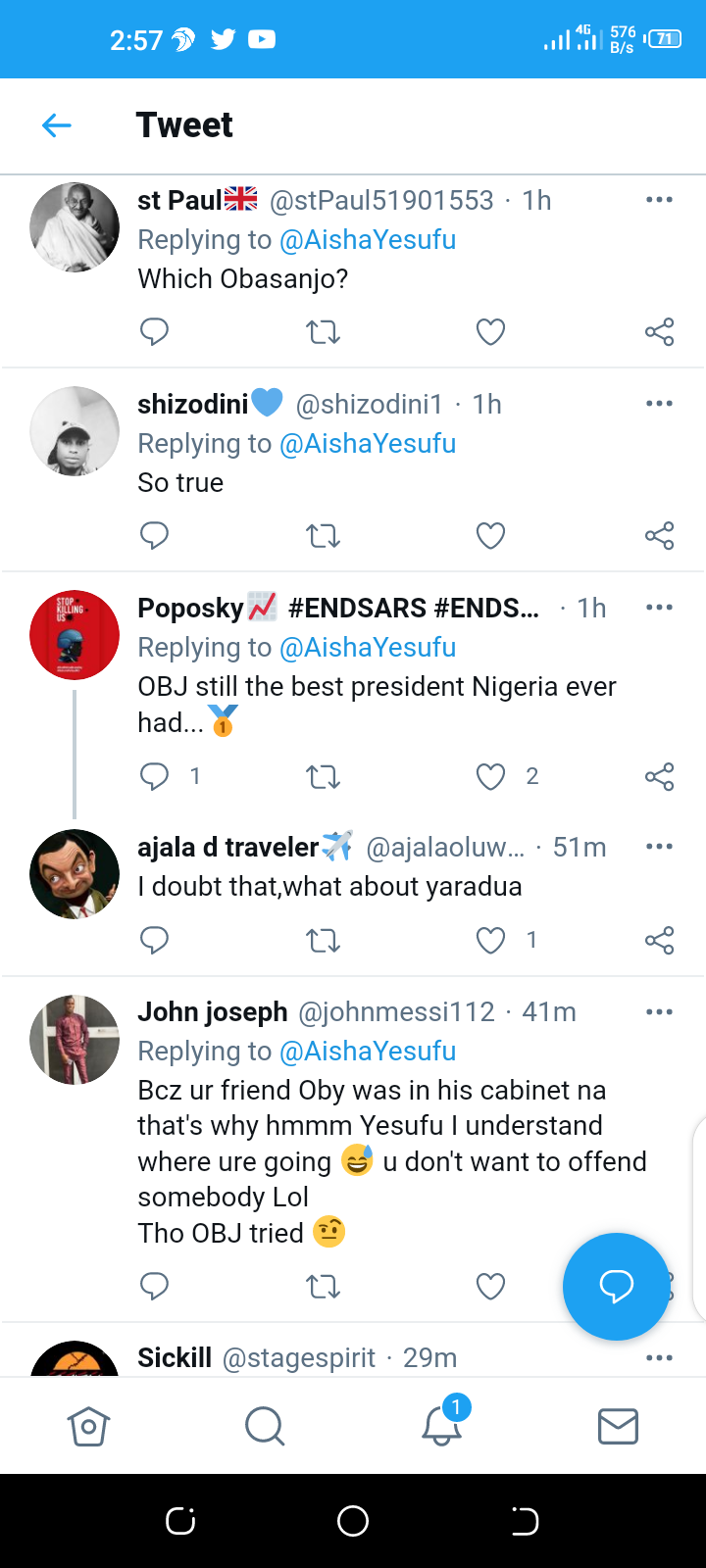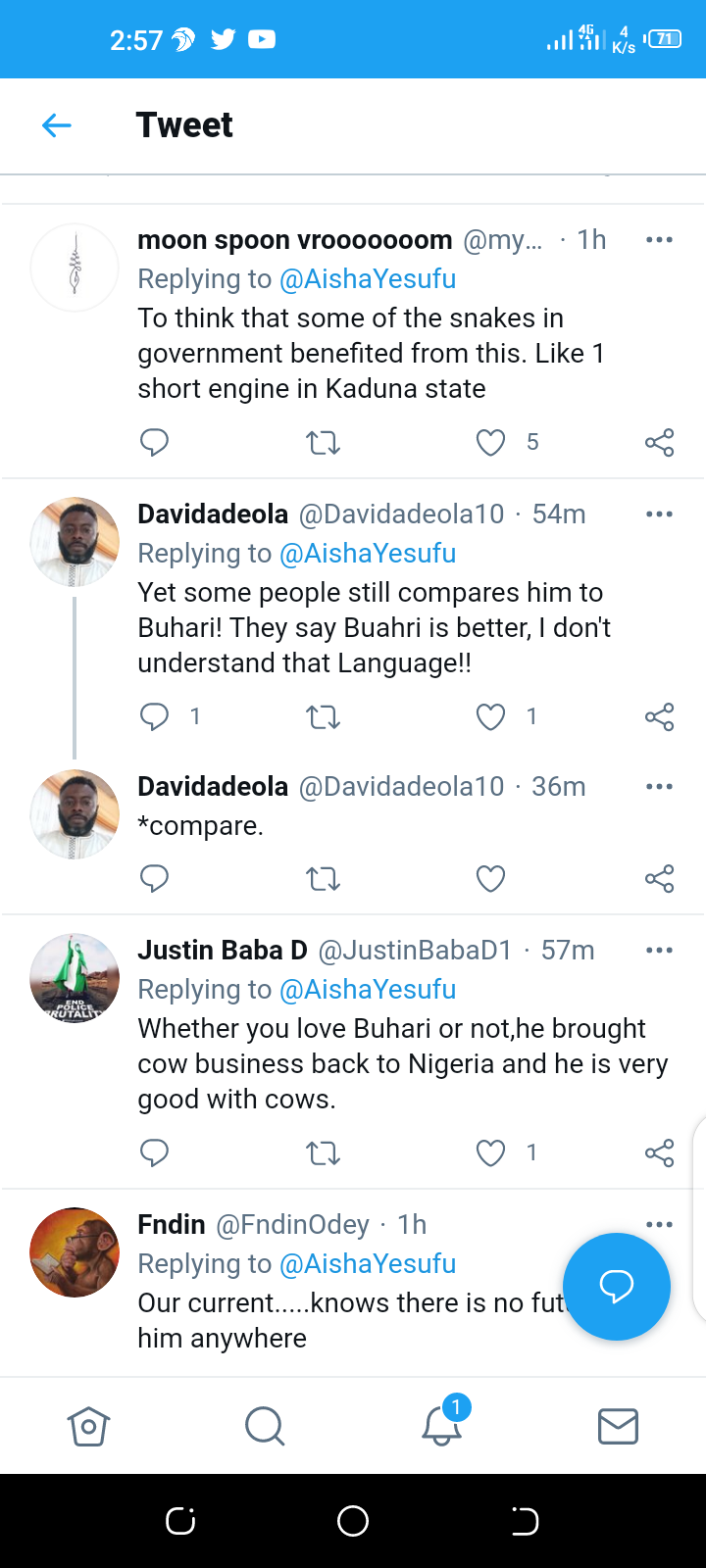 Content created and supplied by: Sefito (via Opera News )