Today's News: President And Governors Will Be Vaccinated First, Another Prominent Nigerian Dies
MURIC Appeals To Federal Government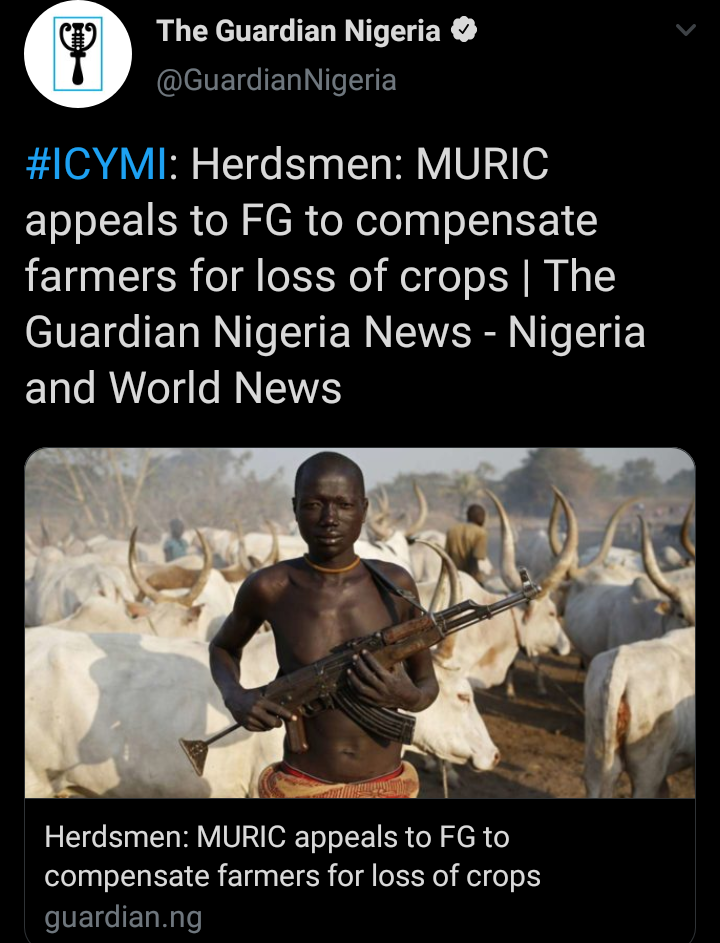 Recently, The MURIC have appealed with Federal government to compensate farmers for loss of crops.
Famous Adamawa journalist, Ibrahim Abdulaziz dies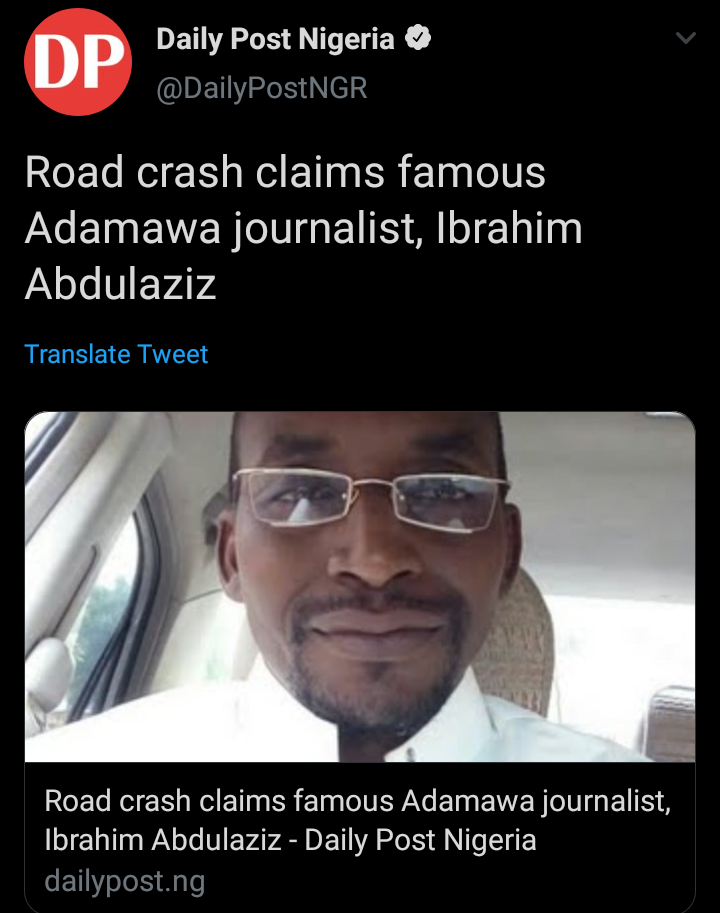 It is no more news that Abdulaziz who was a prolific writer representing Voice of America (VOA) and Premium Times in Adamawa State, also presented programmes on the channels of Gotel Communications, a radio/TV broadcast station with headquarters in Yola.
However, As his colleagues were leaving for the Yola International Airport as part of the convoy to receive visiting Rivers State Governor Nyesom Wike, Abdulaziz had left instead to Gotel Communications, saying he had a programme to present.
His colleagues were therefore shocked to learn less than 24 hours later that he was dead.
Furthermore, Multiple sources said Friday evening that he died in a road crash around Alkaleri, a town in Bauchi State, where he was said to have gone for a wedding ceremony.
Lai Mohammed explains first people to be Vaccinated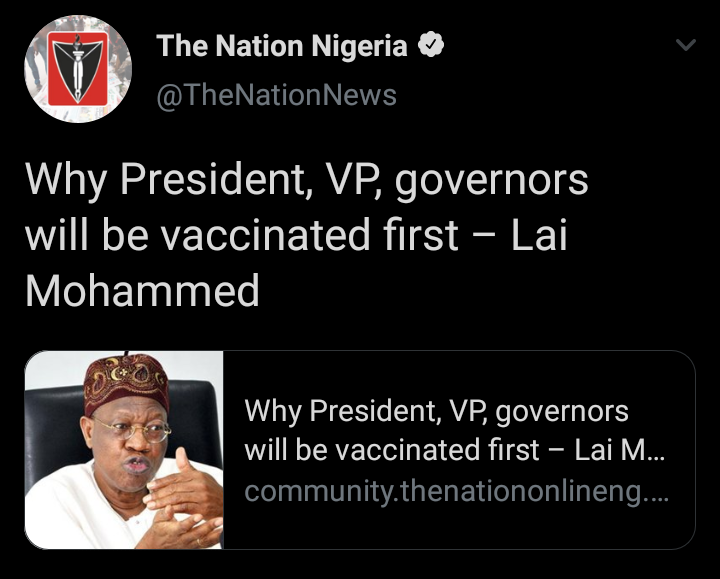 Recently, The Minister of information and culture, Alhaji Lai Mohammed has clerified on the decision to have the President, vice president and governors as the first set of people to take the Covid-19 vaccine is to clear the any conspiracy mindset going around the vaccine.
Meanwhile, The Minister also said that the government owes it as a point of duty to do a lot of enlightenment campaigns to neutralise the effect of the conspiracies and remove fears from the mind of the people.
Mohammed made this statement in Abuja during a chat with some selected journalist. He pleaded with religious leaders, political leaders and elites to join in assuring their followers that the government would not introduce unsafe vaccines.
Furthermore, He said the government has set the target of vaccinating at least 70% of Nigerians in the next two years, as vaccines remain the only sure way to protect the people.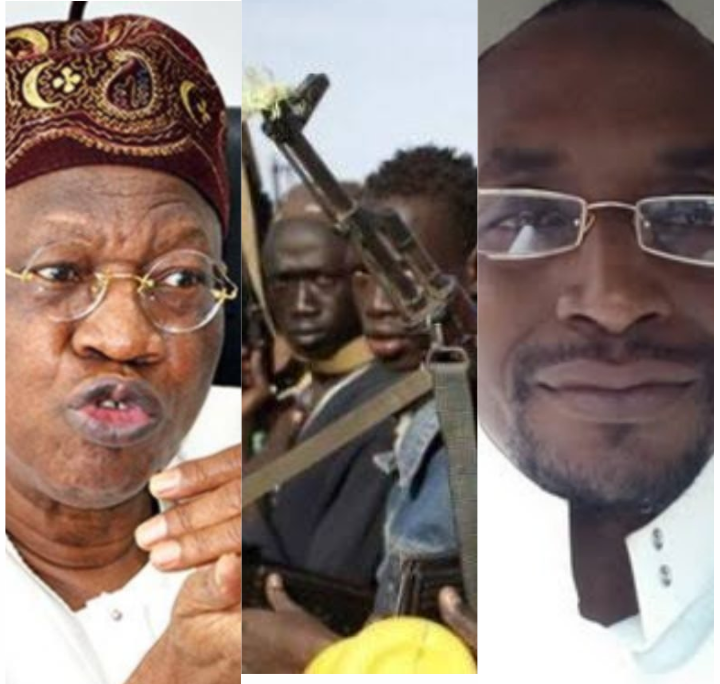 Content created and supplied by: TLucky (via Opera News )