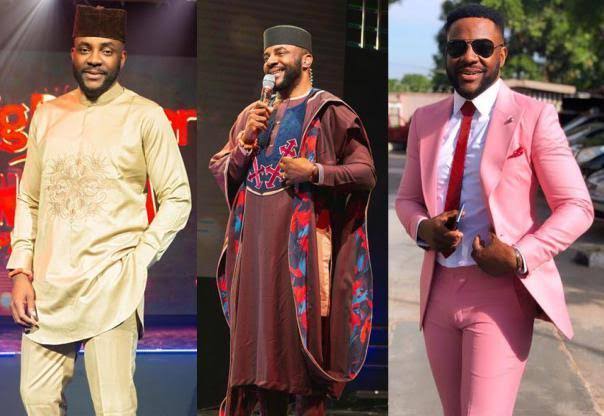 Unemployment has Never been a Topic to be taken likely, it leads to lots of Social Vices and all, as some Unemployed Youths get "frustrated", and will see crime as the way to go, to make ends meet.
Yesterday, the Nigerian Bureau of Statistics announced a Significant Increase in Unemployment rate in the country, as it jumped from 27.1% in the second Quarter of 2020 to 33.3%.
It comes as a source of worry for all Nigerians as the Country as it is said to be Africa's Largest Economy before South Africa in second place.
Nigerian Lawyer and Media Personality, Ebuka Obi-Uchendu, yesterday mentioned three states with high rates of Unemployment in the Country.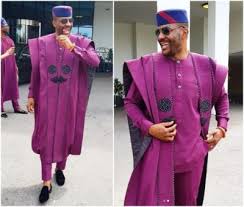 According to Ebuka, Unemployed Persons make up more than Half of the Population of Imo, Adamawa and Cross River States.
He seemed to have lots of persons who agreed with him and decried the state of Unemployment in their states, one person even added some more states to his list states with high unemployment rates.
See Tweet and Reactions Below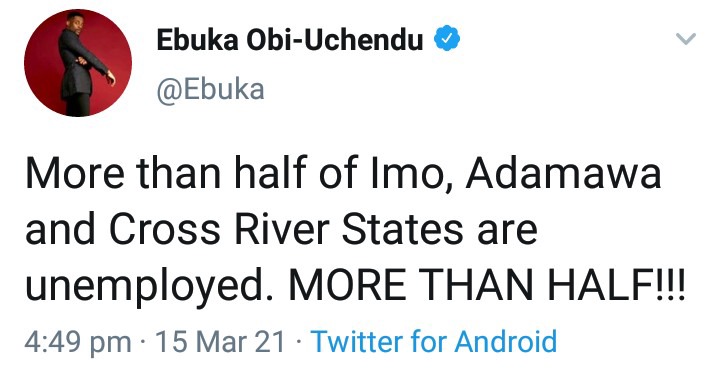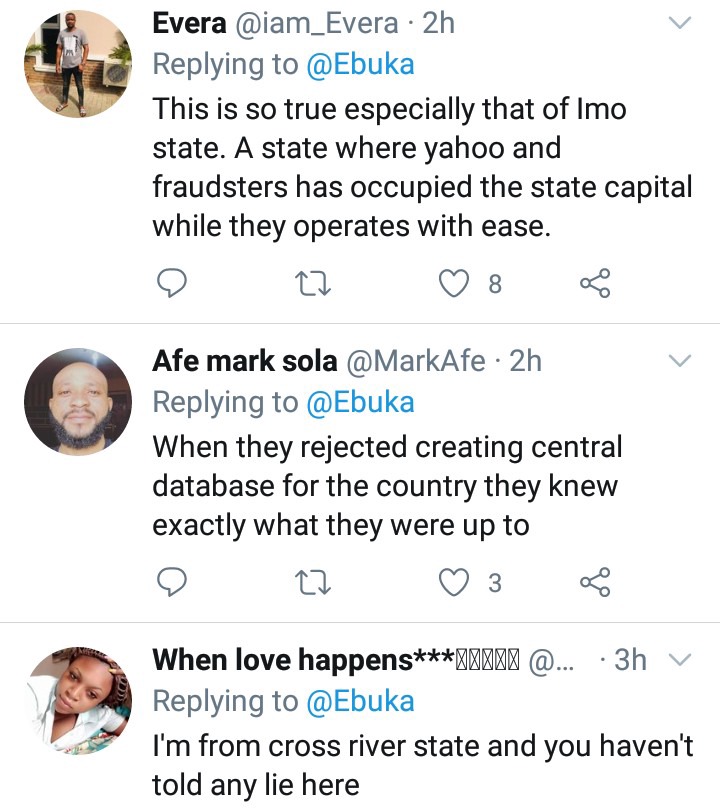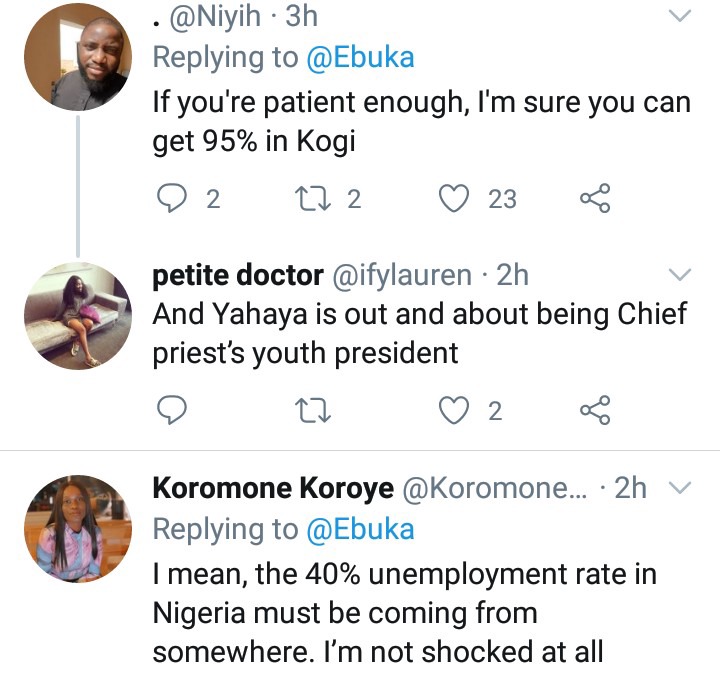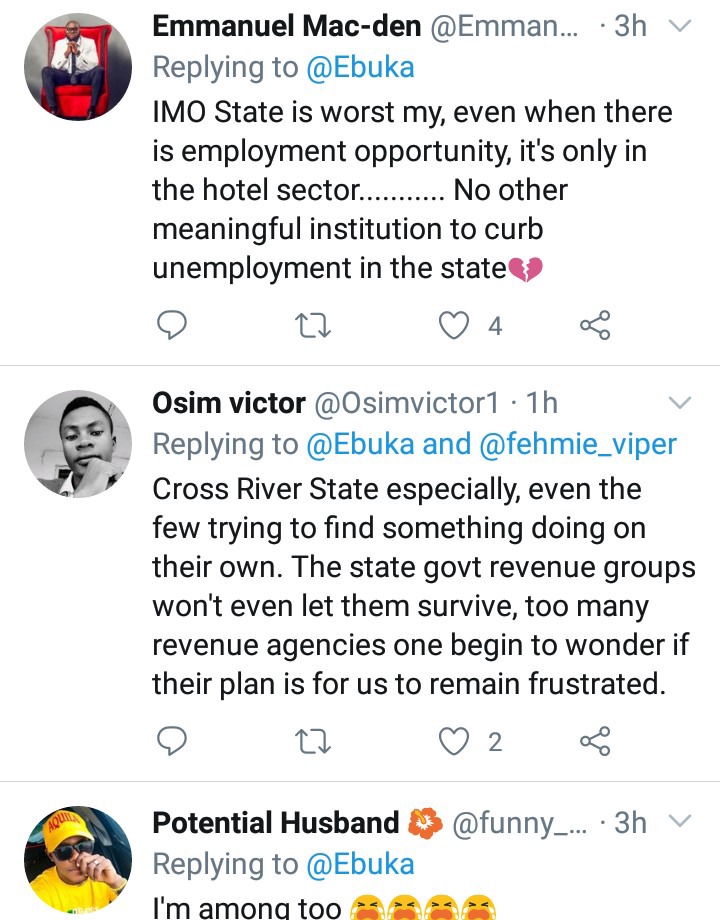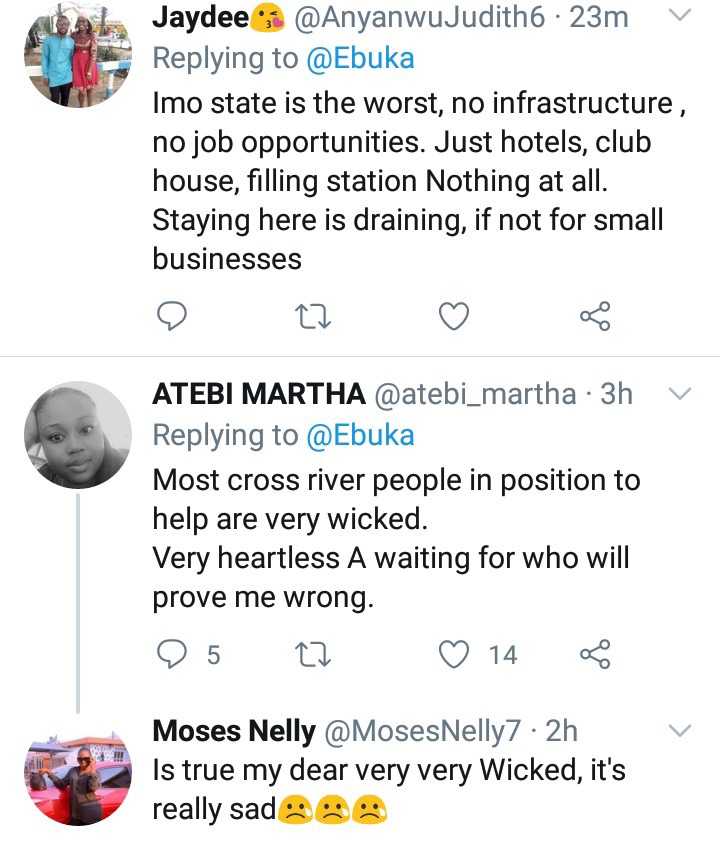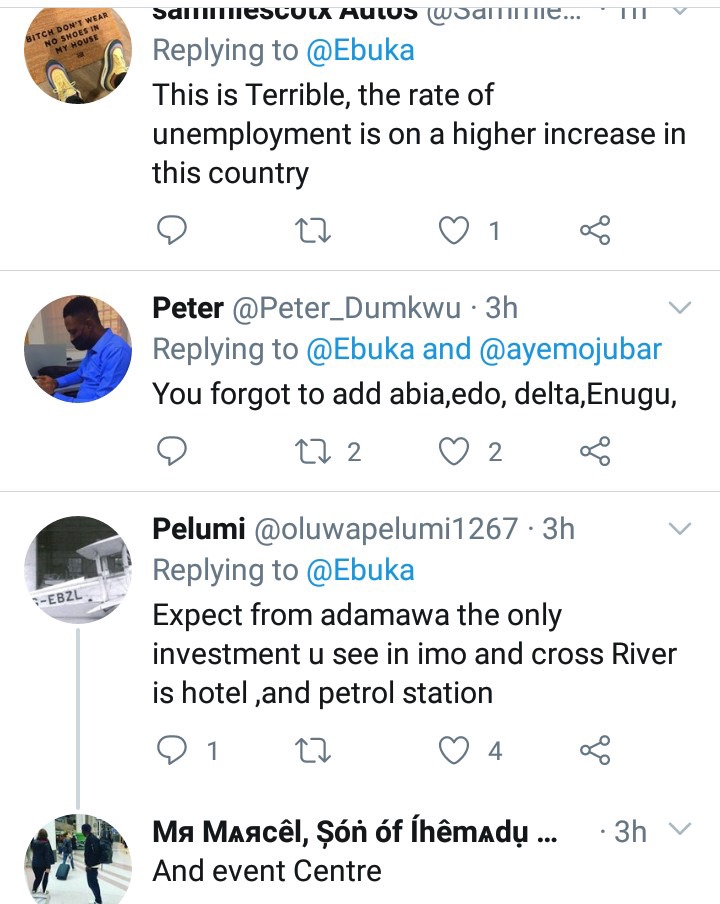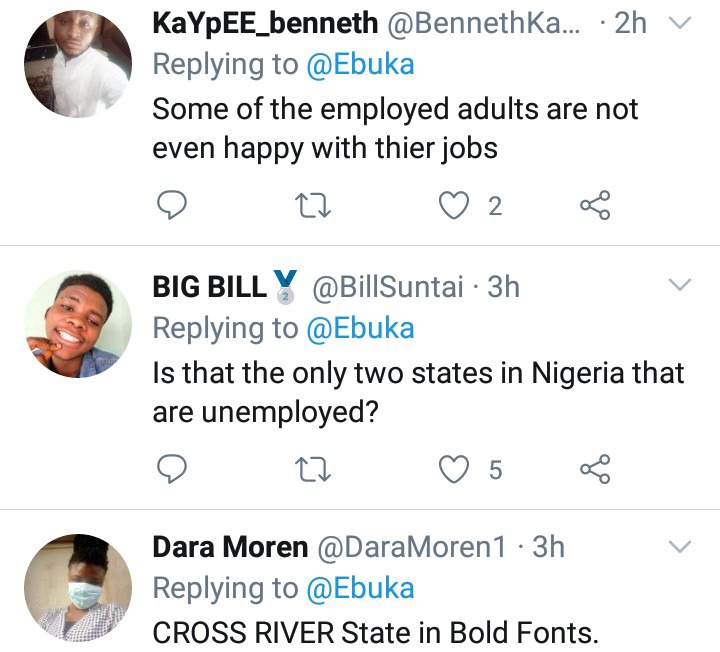 What can be done to take reduce this Rate of Unemployment in the Country?
Have your say in the Comments.
Don't forget to Share, Like and Follow.
Content created and supplied by: ChigozieIkpo (via Opera News )