Is the 25-year deal Iran is going to make with China similar to the deals the US has with EU countries that allows it to use their military bases?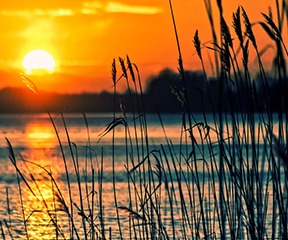 No. It focuses on developing the BRI where Iran is the hub of BRI in the Middle East. Study history of the silk road and you will find the Persian Empire the center of commerce in the Middle East, that was true then as it is true today. Regarding the 25 year agreement, it basically sidesteps US sanctions and gives Iran a breath of fresh air, albeit, Chinese air. It brings about a trade and economic alliance that even Russia could not provide, although Russia is influential with Iran. It may be that Putin agrees with this plan because he has a similar deal with the Chinese. "Titled "Iran-China 25-Year Comprehensive Partnership Document," it was originally given to China by Iranian Foreign Minister Javid Zarif, before Beijing made amendments and sent it back. The citizen journalist site didn't state how it obtained the document. Several issues remain up for negotiation, but the document stressed cooperation against money laundering, terrorism funding, and organized crime. If the deal is sealed, Iran will commit to providing China with crude oil for 25 years. China "will pay attention to optimal use of the financial resources gained from oil sales."
Besides trade, Iran and China will cooperate on matters of security, including military cooperation, tourism, and supporting one another's position in international bodies. The two countries will also cooperate on renewable and civilian nuclear energy, the construction of highways and railways, development of ports, and the opening up of a joint Iranian-Chinese bank. China will have priority in Iran's energy industry if it so wishes. Iran has also entrusted China with aiding in its aviation infrastructure and technology development. China will be in charge of Iran's telecommunications infrastructure, including the introduction of 5G technology. This cooperation extends to cybersecurity as well. In return for these "unprecedented" privileges to China, according to IranWire, Iran will receive a much-needed financial lifeline extending far beyond crude oil sales amid looming US calls for international sanctions. Iran will have the benefit of opening banks up in China's economic free zones, conceivably sidestepping American entanglements. Although the Iranian legislature must ratify any such agreement, the group said this is likely because Supreme Leader Ayatollah Khamenei has called the plans "correct and wise."
Regarding the military, what that means is that Iran will have access to Russian weaponry, but now Chinese. The only concession Iran gives to China is the port of Chabahar which was once India's Middle East port on a parallel to the Chinese BRI. The Indians failed to develop the port so the Iranians have now turned to China. American's would argue that this is a military naval port. China would argue it is no different than other merchant ports along the BRI, not intended for basing China's naval forces in the region. China has a naval port at Djbouti nearby.
Having said that, in the future that might change, it all depends on what the US does in the region. The Iranians and Chinese might change their mind. The big loser is India. Now their link to the Middle East and westwards to Europe is reduced. It is time for India to join the BRI. It has joined the SCO and Iran wants in. Iran already has 'observer status' in the SCO.
Modi needs to decide which way he casts his stone, to the east or to the west. My bet is to the east with China, it is becoming a no-win strategy to be pro-American India also depends on Iranian oil. If India wants to keep increasing its industrial base it needs energy and oil/gas are today's energy until nuclear and/or solar/wind can take its place.
It is a clear sign, one of many, that the US is being excluded from the world in the future because it chooses to do so. China, Russia, Asia, and Europe are rushing in to fill that vacuum. It is a clear sign that Trump is America's biggest security and economic risk.
Content created and supplied by: CoronaCure (via Opera News )