The story of Joseph the son of Jacob is known to every Christian or student of Christian Religious Knowledge. It is however pertinent to give a summary of the story for the benefit of those, who because they are of a different religious faith may not be conversant with it.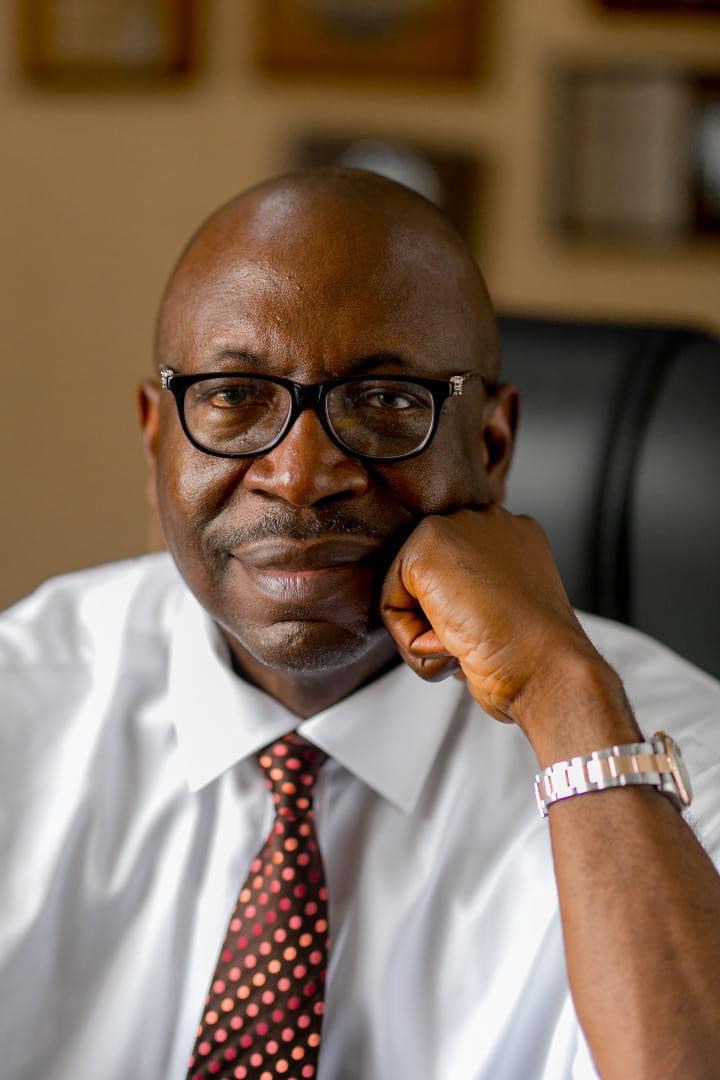 Ize-Iyamu
Joseph was the 11th Son of Jacob otherwise called Isreal. As a child and a young man, Joseph always had dreams which were interpreted by his father and his brothers, to that he would be greater than all of them and be their ruler or governor. His older brothers did not like the ominous dreams. They detested the idea of Joseph ruling over them. Thus they hated him. The hatred for Joseph was not just because he had the dreams but because they felt he was ambitious and relished the idea of becoming their head.
In order to stop the dream from coming to pass, Joseph's brothers conspired among themselves to kill him. However, upon a second thought, they decided to sell him to slave merchants going to faraway countries. The slave merchants took Joseph to Egypt where he ended up a slave in the household of Potiphar, who was one of the lords of Egypt.
After a while, Joseph was sent to prison because Potiphar's wife lied against him in revenge for Joseph refusing to commit adultery with her. After some years, however, Pharaoh, the king of Egypt had a terrible dream which he felt needed convincing interpretation. Joseph was fetched from prison, where he had demonstrated his gift to the king's butler with perfect accuracy. Joseph's interpretation of Pharoah's dream was very convincing. Joseph foretold of seven years of prosperity to be followed by seven years of deadly famine in Egypt and the surrounding nations.
In order to take full advantage of Joseph's gift and capability, and guarantee security and prosperity for Egypt, Pharoah put him in charge of the supervision of the planting and harvesting of crops in the years of surplus. Joseph was also given the responsibility of supervising the sale of the produce in the years of famine. Indeed, Pharoah made Joseph the Governor of Egypt, second only to Pharoah.
The dream of Joseph becoming governor was thus fulfilled. It was made perfect when his brothers and father came to Egypt in search of food and bowed before Joseph. The story is not just about Joseph becoming a governor but a governor who had the vision to prevent calamity from befalling a nation as well as the competence to manage an economy excellently. This is where I draw a critical relationship between Joseph and Pastor Osagie Ize-Iyamu, the APC Governorship Candidate for the 2020 Edo State Governorship election, although there is also the side of the opposition to his dream of becoming the Governor of Edo State.
As we see of Joseph, so we can see of Pastor Osagie Ize-Iyamu proving to be a man of destiny, dream and vision. There is of him the destiny to be of service as the governor of Edo State. This is manifest in his devotion to politics and public service, since his University days as a students' union leader. And since the advent of the Fourth Republic in 1999, one could see that he has been like a dominant star in the galaxy.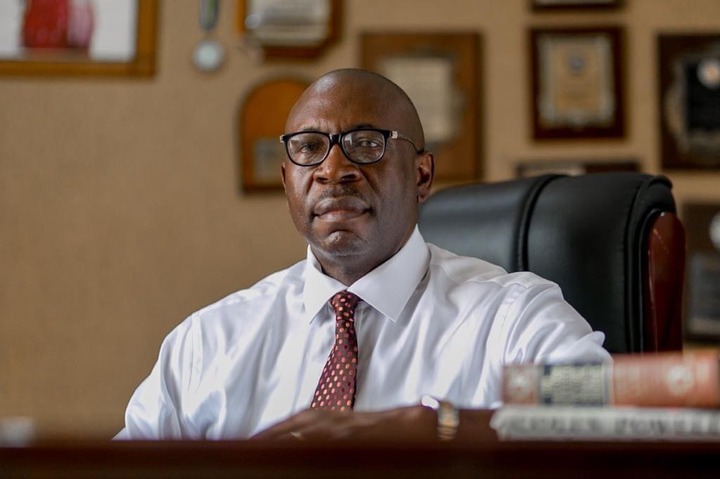 He has not failed to assert and express himself and shone forth his ambition of providing leadership for Edo people in order to bring into play his exceptional vision. It is a vision with the potential of turning things around in a way never imagined. Like a man prepared from heaven for the task, Ize-Iyamu armed himself with a published roadmap in the form of a manifesto called the SIMPLE Agenda.
Upon deep reflection on his political ambition and journey so far, one cannot fail to see the similarity between the Biblical Joseph and Pastor Osagie Ize-Iyamu. For his dream, he has been so vilified and accused of being overambitious. For this reason, Ize-Iyamu has been hated by his political associates, who have been in competition with him for political prominence.
Instructively, towards the middle of Adams Oshiomhole's second tenure the conspiracy and the intrigues to prevent Ize-Iyamu's dream from coming to pass heightened. It became more so when he did not hide the fact that he was interested in succeeding Oshiomhole. He wanted to be governor but like Joseph's brothers, his rivals within his party hated him the more. Thus, they began weaving stories about him possessing an inordinate ambition.
They instigated Oshiomhole, who until the wickedness of "the household enemies", knew nothing but that Ize-Iyamu was a clean and competent government official. He had a clean record of service and demonstrated a high understanding of how government should work. Alas, Oshiomhole was pushed to resist Ize-Iyamu and the erstwhile allies fell apart. In that instance, Oshiomhole became to Ize-Iyamu like the merchant who took Joseph into slavery on the one hand and on the other hand like Potiphar his benevolent master who, on the false report of his vengeful wife sent him to prison.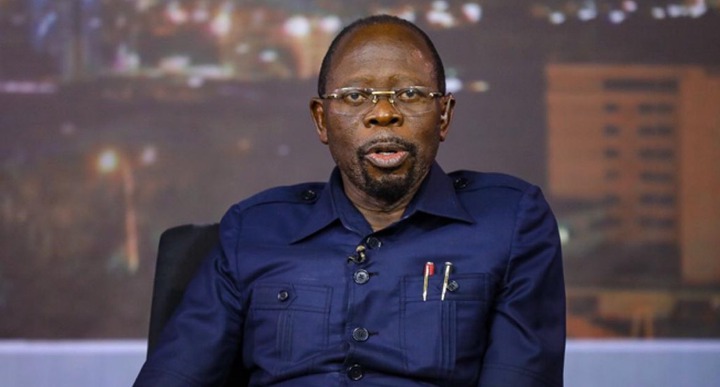 Oshiomhole
Nevertheless, like Joseph, grace has never left Osagie Ize-Iyamu and he has come out of "prison", so to say. He has been remembered for his goodness and the gift he possesses. Like Joseph before Pharoah, I would say that Ize-Iyamu has interpreted the signs of the time to come and has shown us the vision we must pursue to avoid the pitfalls that loom large before us. He has told us, like Joseph before Pharoah, the steps we must take to escape adversity and become great.
These steps are contained in his published manifesto, The SIMPLE Agenda. It is like Joseph telling Pharoah: there shall be seven years of plenty and thereafter, seven years of severe famine in Egypt and the surrounding nations. That was all Joseph offered but Pharoah knew that if there was any man that could coordinate the plan to build and sustain the prosperity of the land, that person must be the vision bearer. Therefore he appointed Joseph governor.
Like Pharoah, I would assume Edo voters represent, we have before us the vision bearer Pastor Osagie Ize-Iyamu. He has shown to us the extraordinary capacity he possesses; but can we like Pharoah give him the mandate to be governor just like Joseph in Egypt, whereupon, he helped them to avoid calamity and made them prosper?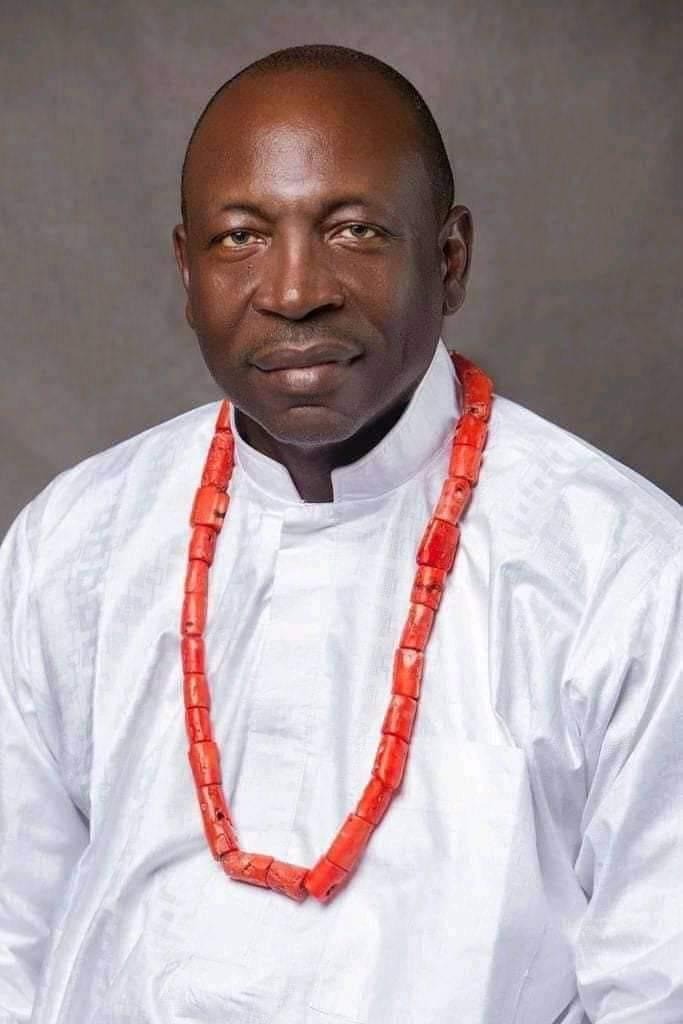 Osagie
It is no gainsaying that soon, the oil revenue that has been the major source of funding Nigeria, nay Edo State, may become inconsequential to our sustenance and growth. Therefore, Edo State needs a governor that would help it steer away from the adversity that the time portrays. We need a governor that has the plan to create wealth and make happiness pervasive all over the state. That governor we need is Pastor Osagie Ize-Iyamu. The great plan he has is in the letters and the spirit of his SIMPLE Agenda. Clearly, I find the important element of economic regeneration in Ize-Iyamu's pursuit of the ideals of Security and Social Welfare (S); Infrastructure Development (I); Manpower Development (M); Public Private Partnership (PPP); Leadership by Example (L); and Employment and Economic Empowerment (I). The SIMPLE Agenda holds the promise of sustenance as well as the multiplier effect, necessary in ensuring that government is able to sustain its growth agenda.
In conclusion, permit me to say that it is very obvious that Pastor Osagie Ize-Iyamu is a man with the gift of vision; a man with a sense of mission; the man for the season; and the Joseph that would save the day for Edo people.
What are your Opinions?
Do you believe Osagie will make a good Governor?
Share the post to enlighten Others.
Content created and supplied by: Nkemlegend2 (via Opera News )