Good day Mr. President
I write this letter to you over the killing of four soldiers by IPOB operatives in Orlu.
Sir, The Indigenous People Of Biafra (IPOB) has been causing all sorts of problem and confusion in Nigeria recently.
The activities of the Indigenous People Of Biafra (IPOB) of Biafra has been bad and they have been agitating to divide Nigeria.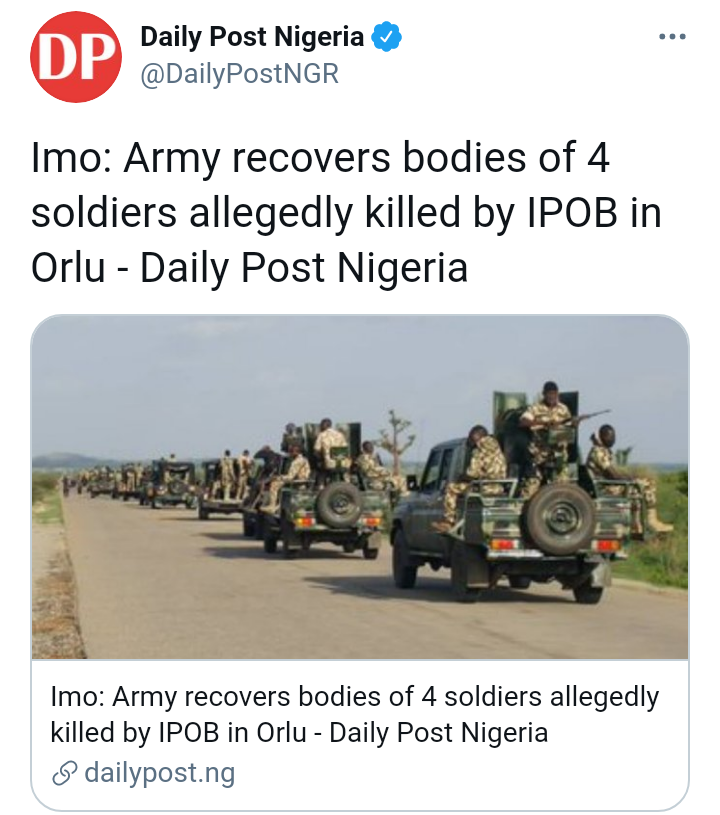 Recently, 4 dead bodies of Nigerian Soldiers were recovered in Orlu. The IPOB operatives are reportedly responsible for the killing of the 4 soldiers.
Sir, as the President of America, I know you have the powers to end the crises in Orlu. I want you to quickly order the arrest of Nnamdi Kanu because he and other IPOB members have been causing trouble in Nigeria.
Sir, Nigerians need peace and I think Nnamdi Kanu should be arrested because he is trying to disrupt the peace and unity of Nigeria.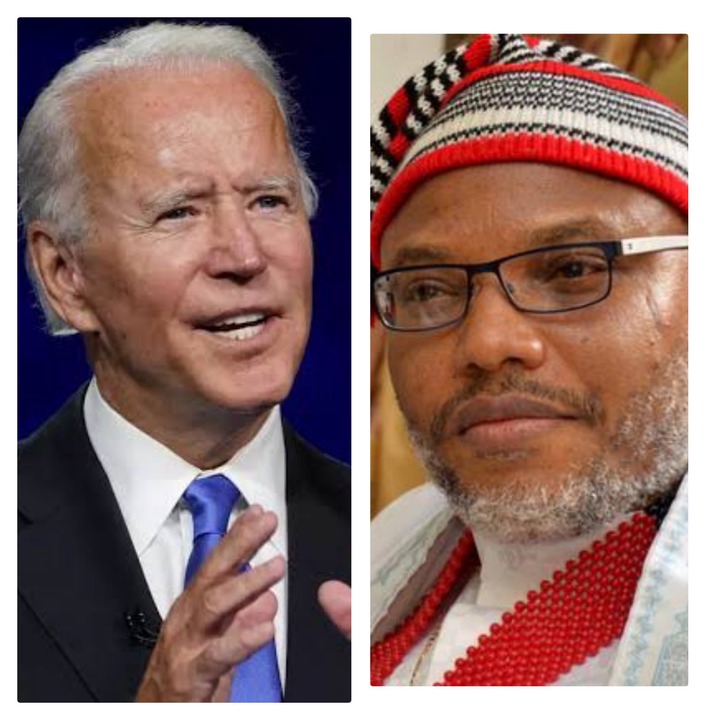 What do you think should be done to Mazi Nnamdi Kanu who is the leader of IPOB?
Drop your comments below and share this post to others.
Content created and supplied by: Dabliz (via Opera News )