In a video that was shared by Chief Femi Fani Kayode this evening, the Oodua Republic agitator, Chief Sunday Adeyemo popularly referred to Sunday Igboho was seen addressing some Yoruba elders, where he reiterated that the Yoruba people are no longer under Nigeria and that he is calling on the United Nations to come and separate yoruba tribe from Nigeria because, the Yoruba people are suffering in their fathers' land, which is not supposed to be.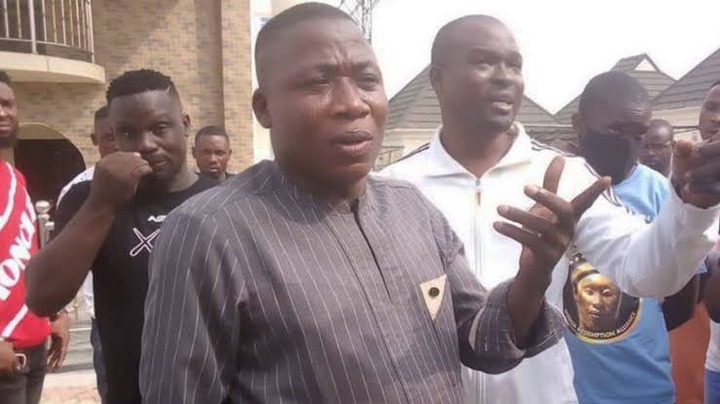 He made it known that the two seaports that are in Lagos State is controlled by Fulani people and that, all the Nigerian borders are also controlled by Fulani people, as he reiterated that things are not supposed to be like that.
He made it known that all the Nigerian borders that the federal government locked and denied the free entry of foods into Nigeria, will all be opened back so that rice and other foodstuffs can enter cheaply because, Yoruba people are not under Nigeria anymore, as he also said that they don't want Fulani people to head their seaports and borders again.
What do you think about this development?
Content created and supplied by: MosesNews21 (via Opera News )