The situation of things in the country seem to have turned out for bad ever since the issue of insecurity increased along the case of brutality by Government forces.
However, we might recall that their have been a form of strong dispute between the members of the Indigenous People of Biafra and the federal government as Buhari doesn't seem to welcome their actions in the country.
The agitation by this very Indigenous People which is led by the igbo activist, Nnamdi Kanu has generally been disputed by the country after they were tagged as a terrorist group posing as a threat towards the country. Apparently, the Nigerian activist Aisha Yesufu has come out recently to defend the members of the IPOB.
We all knew that Aisha Yesufu hasn't been in support of the IPOB as she strongly believed that it was created by the "Igbos" to disrupt the nation's peace, thereby creating a war of ethnic discrimination between them and Nigerians. However, the activist has taken to her social media to question the government on why they are trying to destroy the IPOB group pending on the reason that they are after Lagos State.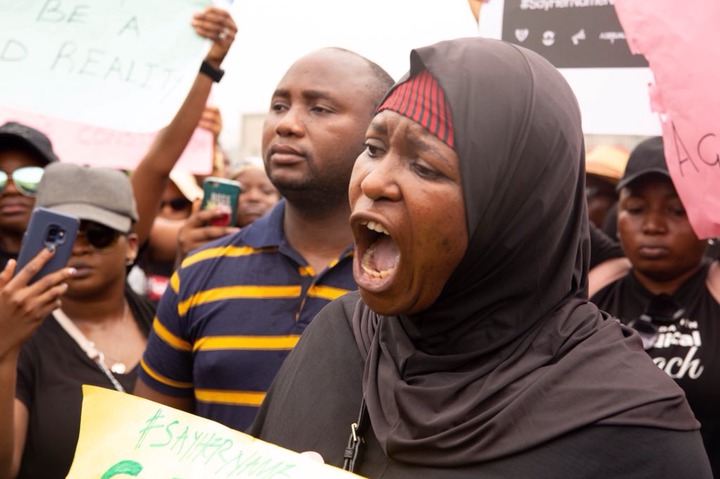 Recall that the EndSars protest which took place last year was generally perceived by certain government officials, that the protest which resulted in destruction of properties in Lagos was purportedly caused by the IPOB members. Pending on this, Aisha has warned the people who are trying to destroy other people's properties in Lagos just because they have an issue with IPOB as she said that even if IPOB is after Lagos, that they did nothing to deserve such decisions, despite the fact that she didn't mention the name of the people she was referring to.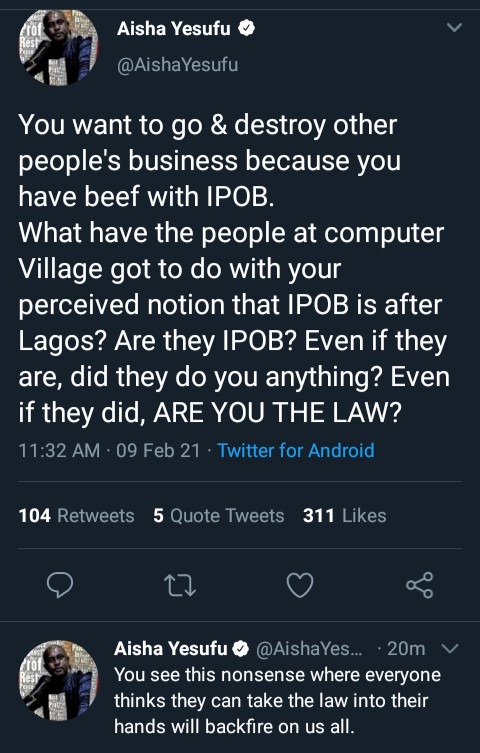 Content created and supplied by: Chesterman (via Opera News )