1. Putin invites Biden go Virtual Talks after 'killer' comment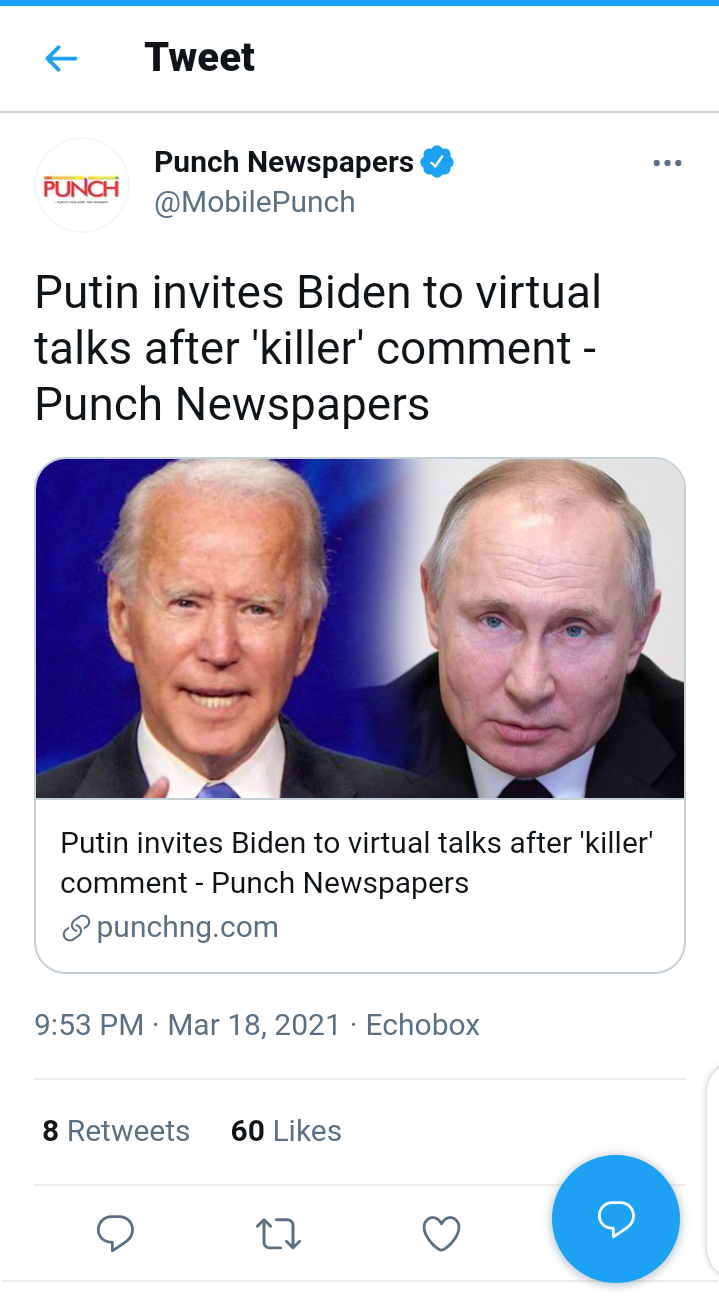 Vladimir Putin who is the President of Russia, has reacted to the way the President of United States addressed him. Biden had an interview with the Media, and in that interview, Biden agreed that, Putin is a Killer when he was Asked. Since then, there have been a lot of Reactions to it. Putin reacted to what Biden said after his comment against him. Putin said, it takes a killer to know a killer.
Later Putin then said that, he wants to invite President Biden to continue their discussion, but the discussion will only happen on one condition. Putin said that, he wants the discussion to be a Physical live broadcast.
2. Arewa Youths give Yorubas 72 hours to leave north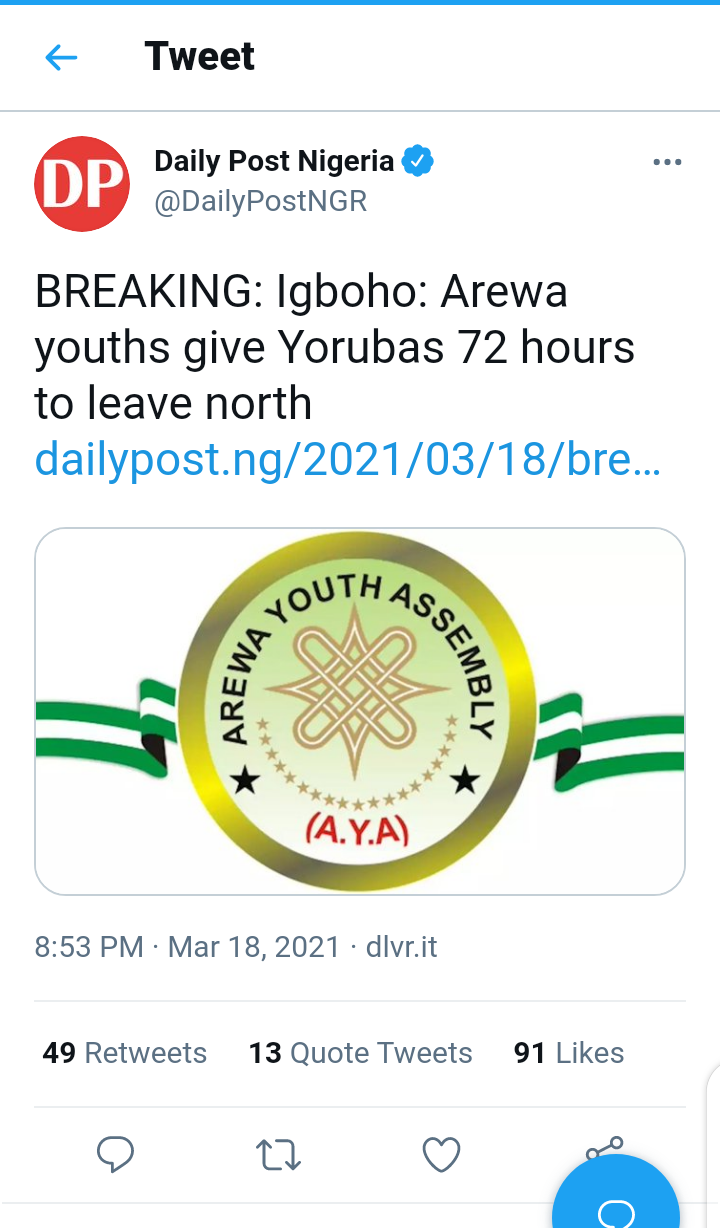 The Arewa Youth Community have come out, to react to what Igboho said yesterday. Igboho called on all his Yorubas people, who are living outside the Yoruba region to come back home. After he made that statement, the Arewa Youth then Reacted by giving him, and his People 72 hours to leave the north. They told Sunday Igboho to come and carry his People from the north, since he is also trying to see how he can chase Northerners from the their place.
And if Sunday Igboho and his People don't leave, then they will have to step in, and help them move to their land.
3. Ekiti governors wife calls on Government to remove tax on sanitary pads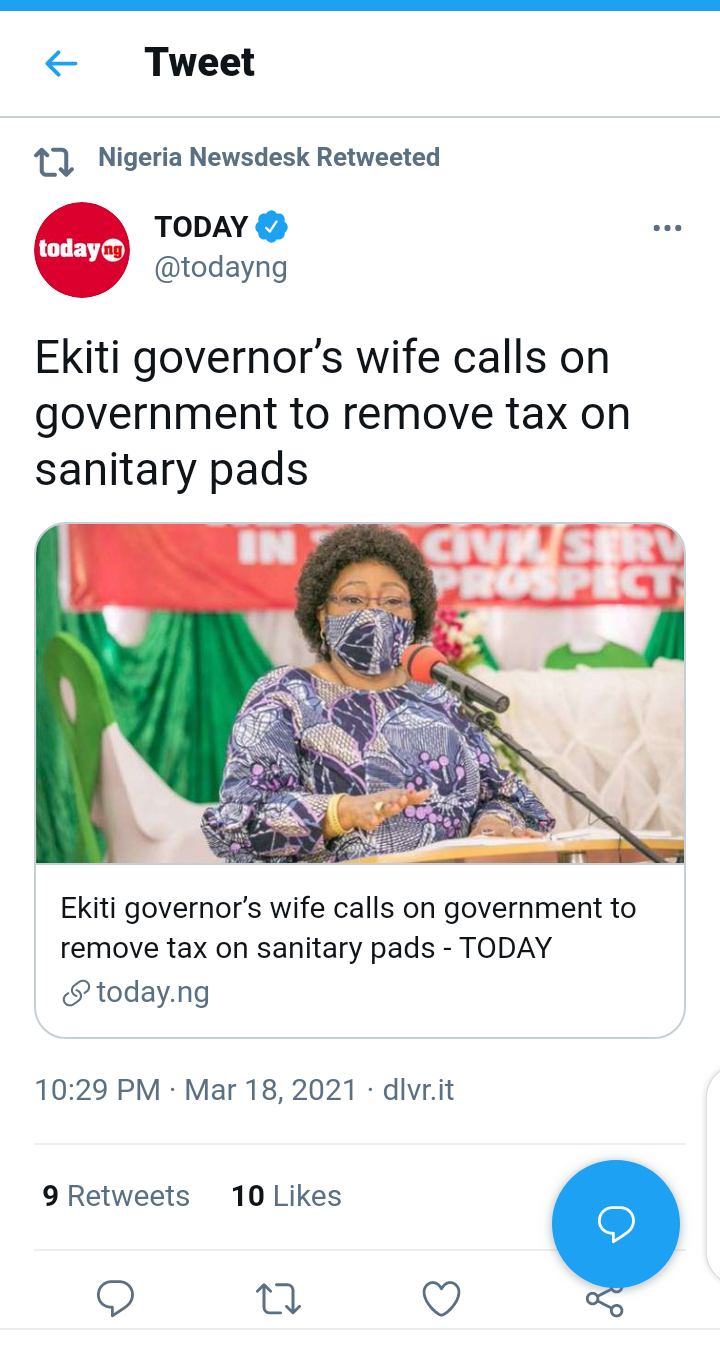 The wife of Ekiti State Governor, has suggested that, the Government should remove the tax on Pads. When tax on Pads are removed, the price will drop. And many people can purchase it.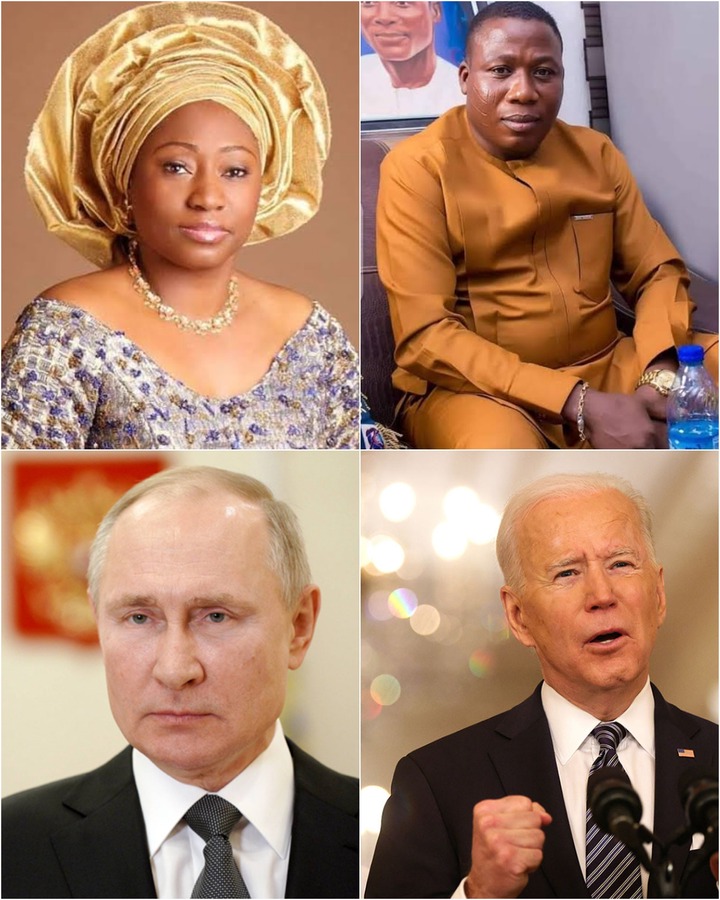 Content created and supplied by: Sefito (via Opera News )