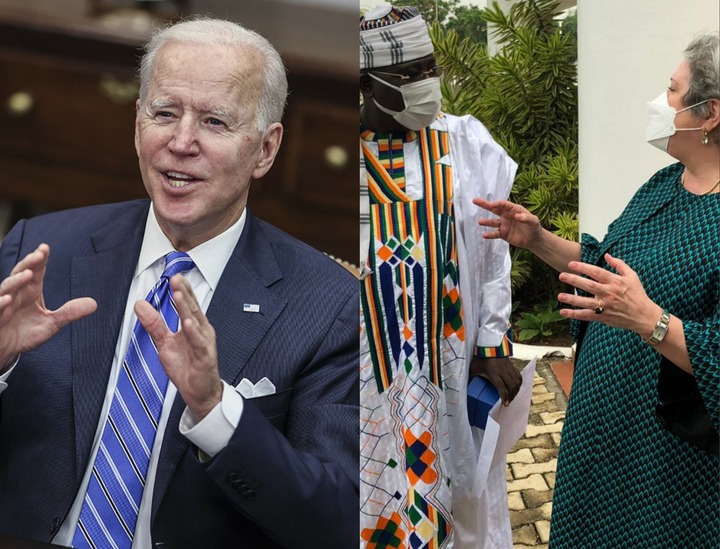 The US Mission Nigeria which is under the administration of the current President of the United States, Joe Biden has visited the Sarkin Fulani to hold an important discussion against inter-ethnic crisis.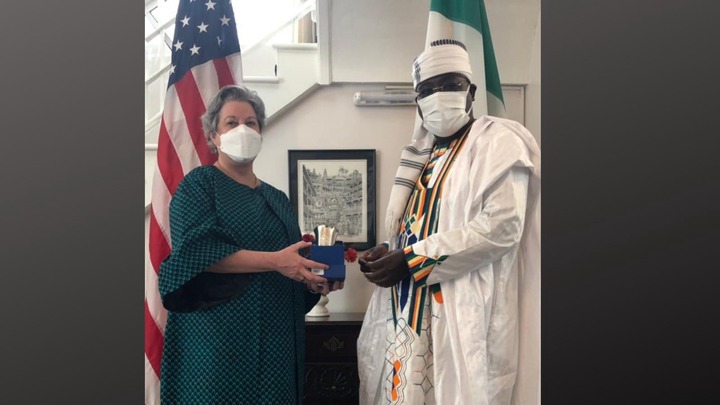 Nigeria's inter-ethnic beefs and crisis has led to the attacks and the destruction of properties. Just few days ago there was a stop in the movement of food items across connected boarders still as a result of inter-ethnic crisis.
Some Nigerians believe the Fulanis are to be blamed so they should leave the country while others such as the Muhammadu Buhari think otherwise.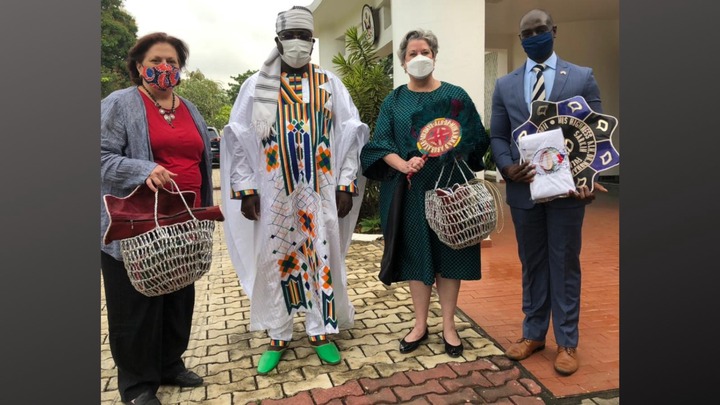 All Fulanis should be happy as a result that the US Mission Nigeria came to the Sarkin Fulani of Lagos to promote peace by enhancing inter-ethnic dialogue and understanding. If this is successful the heat between ethnic groups will be reduced and hence will favour the Fulanis.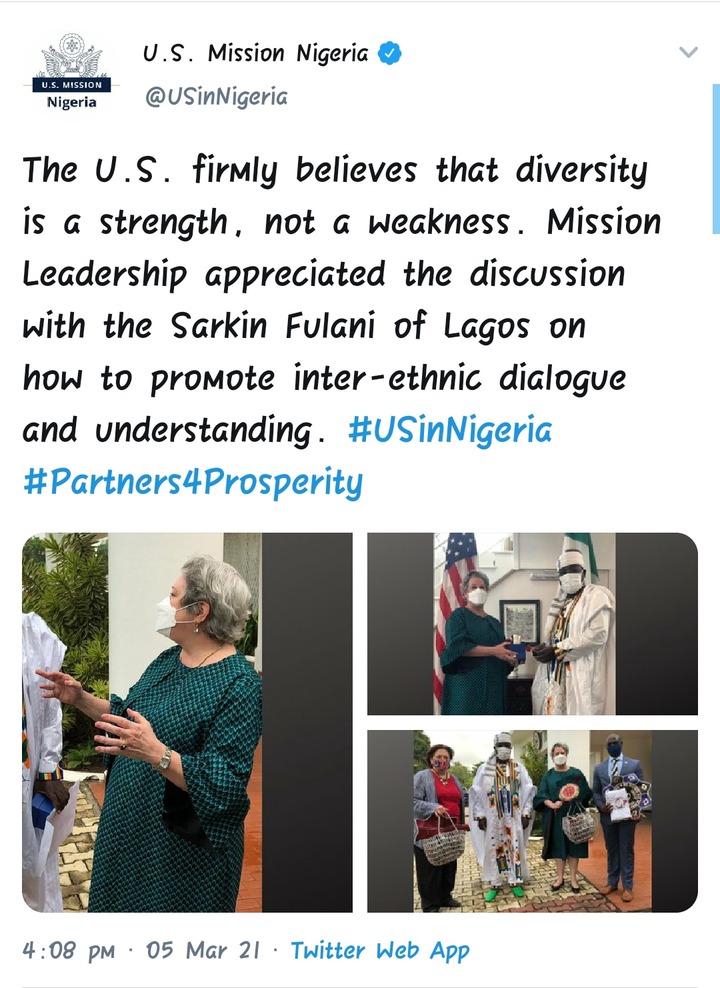 Some Nigerians maybe surprised that the US Mission Nigeria didn't come to the Oba of Lagos but the Sarkin Fulani, this shows that they have the Fulani people in mind.
See how Nigerians reacted to seeing the US Mission Nigeria meet with the Sarkin Fulani of Lagos.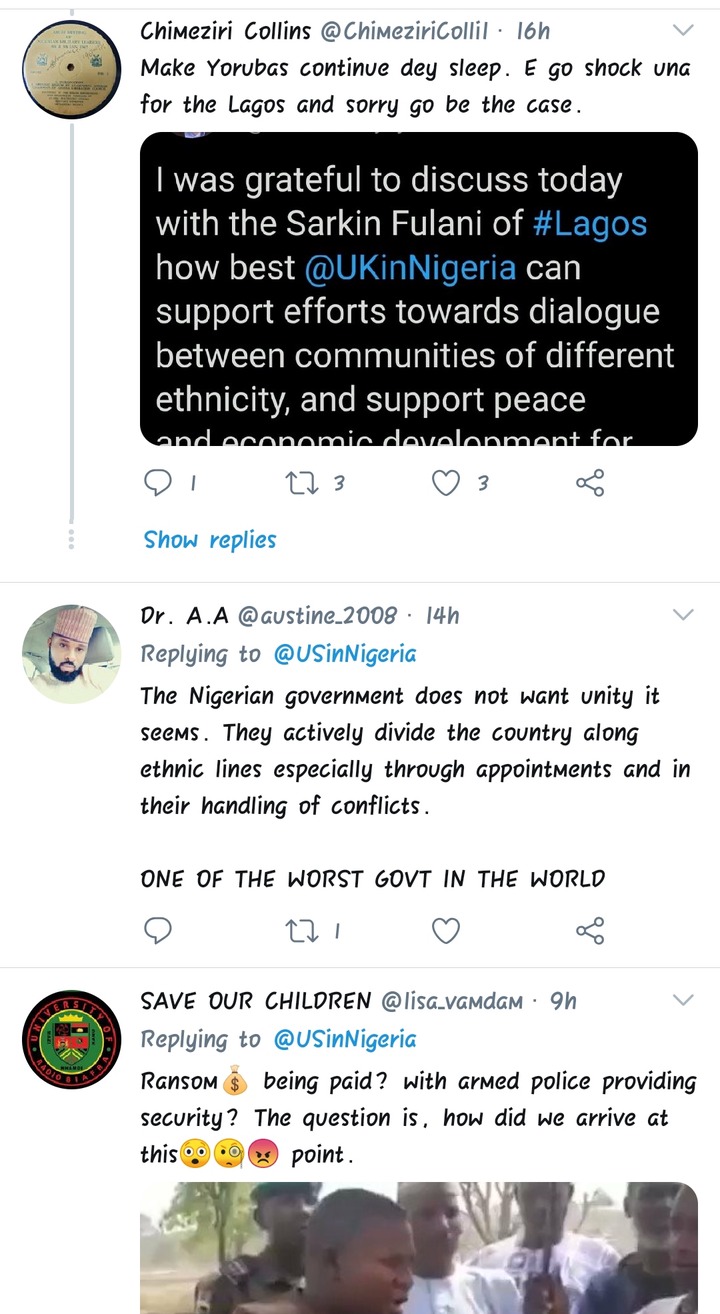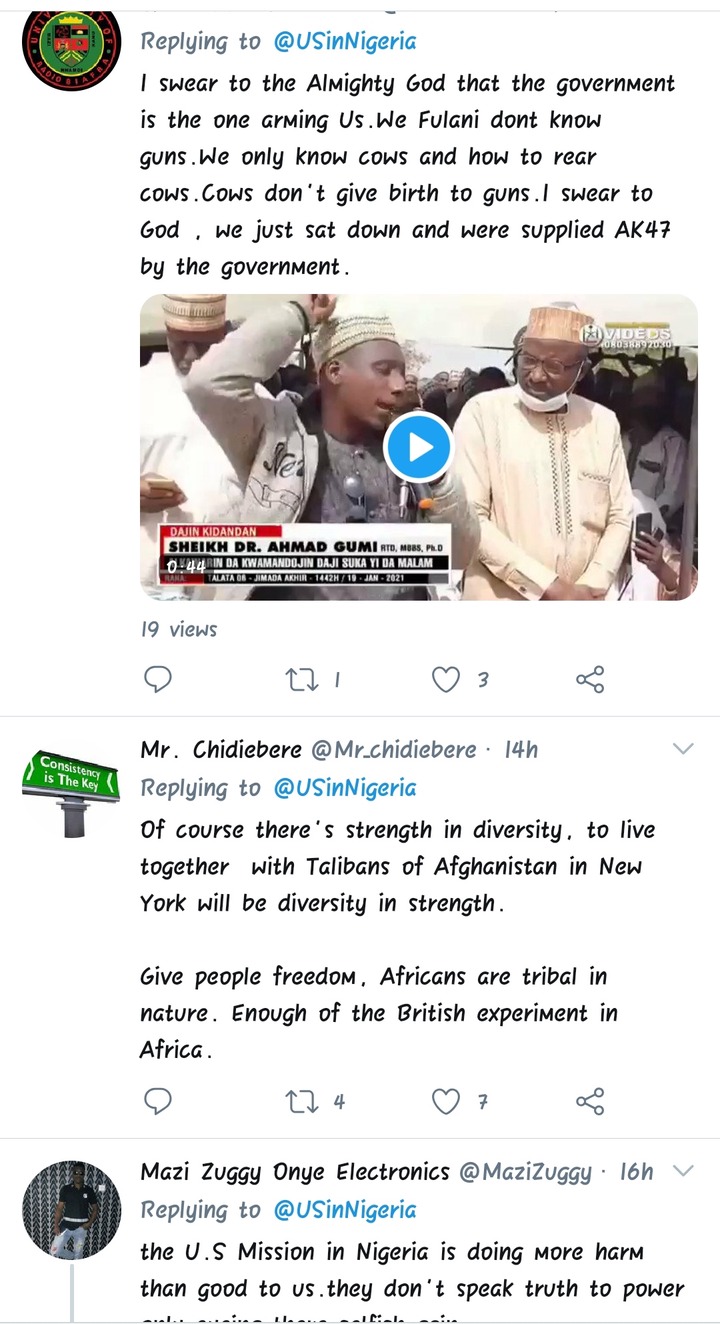 Share your thoughts about the US current encounter with the Sarkin Fulani.
Content created and supplied by: Samoski1 (via Opera News )