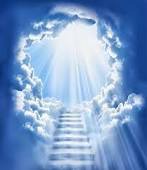 TOPIC: EVERY NEED IS OBTAINABLE IN HIS PRESENCE
MONDAY 8TH FEBRUARY, 2021
Meditation:
"And he said, My presence shall go with thee, and I will give thee rest. And he said unto him, If thy presence go not with me, carry us not up hence. For wherein shall it be known here that I and thy people have found grace in thy sight? is it not in that thou goest with us? so shall we be separated, I and thy people, from all the people that are upon the face of the earth. And the LORD said unto Moses, I will do this thing also that thou hast spoken: for thou hast found grace in my sight, and I know thee by name." (Exodus 33:14-17)
Today's Text: Exodus 33:9-23:
Moses was saying, "Lord, when the people see your grace, your power and presence, your healing, open doors, they will know that you are with me and that I have found favour in your sight." Then the Lord said, "I will do this thing." Did it not seem that God was saying, "I realize that my name, my power and everything about me is at stake, thus I will do it!"
This was the same with Solomon who did not ask for riches, honour and protection for himself but wisdom to lead God's people. God gave him everything and crowned him with His presence. The presence of God cannot abide with selfishness.
God is ready to provide for you in His presence because what you are asking for will glorify Him. You decree a thing and God will establish it because it agrees with His will. The word of man is temporal but the affirmation from above is final. If you doubt the call of God in your life, go right back like Moses and get an affirmation. Get into His presence and refuse to leave until you hear right and receive.
In the presence of God is liberty, in His presence lies solutions to every situation. It is where you decree a thing and it comes to pass. You can reason with Him concerning every issue and get answers. In His presence you become a friend deserving of attention and favours.
I do not know what is going on in your mind right now. Is it not time to bring that ailing business before Him? Ask Him to show you step-by-step what to do. It is not wrong and does not amount to unbelief to make sure God's presence is with you by praying on the topic until answer is received.
Prayers:
1.Pray for the presence of God upon your daily life
2.Commit every situation into the hands of God until something definite happens
Confession:
Dear father, I receive the wisdom and peace of mind to seek your presence continually in Jesus' name, amen.
Further Study:
Deuteronomy 20:1:
"When thou goest out to battle against thine enemies, and seest horses, and chariots, and a people more than thou, be not afraid of them: for the LORD thy God is with thee, which brought thee up out of the land of Egypt."
Isaiah 43:2:
"When thou passest through the waters, I will be with thee; and through the rivers, they shall not overflow thee: when thou walkest through the fire, thou shalt not be burned; neither shall the flame kindle upon thee."
Mark 16:20:
"And they went forth, and preached every where, the Lord working with them, and confirming the word with signs following. Amen."
Leviticus 26:12:
"And I will walk among you, and will be your God, and ye shall be my people."
Psalm 16:11:
"Thou wilt shew me the path of life: in thy presence is fulness of joy; at thy right hand there are pleasures for evermore."
Content created and supplied by: Introspect (via Opera News )