The authorities in Mecca and Medina just released the weekly and daily Imams schedule in the two holy sites. The Imam schedule is a list of Imams that would lead daily prayers in the two holy sites of Islam.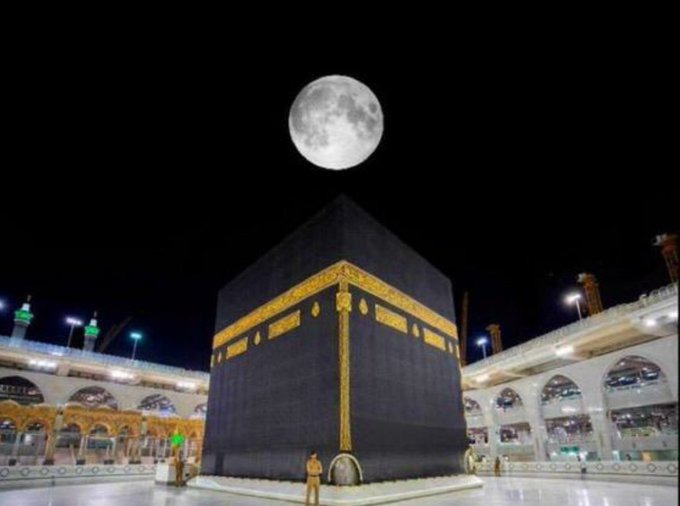 In the Prophet's Mosque in Medina, Sheikh Abdullah Buayjaan is set to lead Fajr Prayers from the 21st to 27th of February. Sheikh Salah Al Budayr, Sheikh Ahmad Taleb Hameed, Sheikh Khalid Al Muhanna and Sheikh Ali are also lined up to lead Dhuhr, Asr, Maghrib and Isha prayers respectively between the same time frame.
See full list below: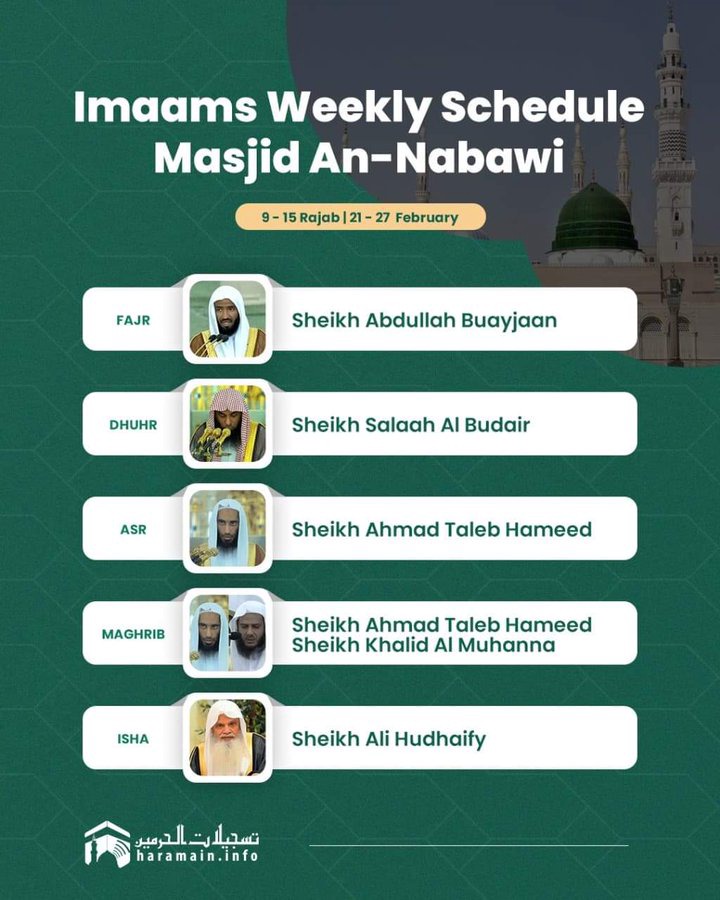 Meanwhile in Mecca, Sheikh Yasser Al Doussary is lined up to lead the first Salah of the day. He's also going to be leading the Dhuhr and Asr prayers. Sheikh Abdullah is set to take charge in the Maghrib Prayers while the legendary, Sheikh Abdul Rahman Sudais will lead the Ishai Prayers.
May Allah accept all the prayers.
Drop your comments below.
Content created and supplied by: Dozo.ng (via Opera News )