In this article, you will be reading on what Prophet TEMITOPE BALOGUN JOSHUA tells Christians worldwide what to do in other to be set free from Satanic Bandages.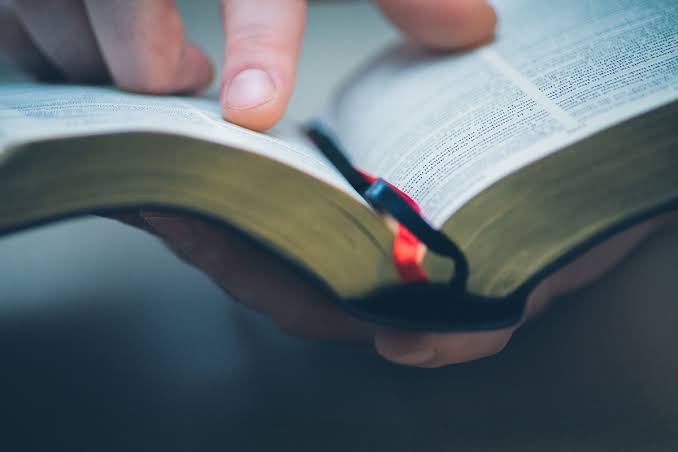 In the book of JEREMIAH 5:26-28 (KJV) which says; "For among my people are found wicked men: they lay wait, as he that setteth snares; they set a trap, they catch men. (27) As a cage is full of birds, so are their houses full of deceit: therefore they are become great, and waxen rich. (28) They are waxen fat, they shine: yea, they overpass the deeds of the: judge not the cause, the cause of the fatherless, yet they prosper; and the right of the needy do they not judge". You can find out from the just read Bible Scripture the kind of thing that is meant to be caged or trapped, and not you who have given your life to Christ.
The devil who is always Jealous of you being save has always wanted to put you in a cage by setting traps here and there. The devil looks and watch out for your flaws and then use it against you, He awaits your wrong doings, most especially when you're being offended by anyone, the devil sees this period to launch his attack on you because, when you allow yourself as a Christian to be offended hence, you're at the same time creating space and opportunities for the devil over your life.
On this note, the man of God PROPHET TEMITOPE BALOGUN JOSHUA Popular known as TB Joshua who is the general overseer and the founder of the synagogue Christian Church of God, has taken his precious time to speak to the children of God worldwide about how to be free from this devil Traps and plans.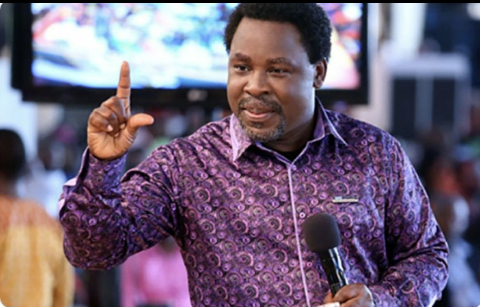 The prominent man of God who has speak via his Twitter official page has said in his Post that Christians fails to realise that they are being trapped when they get offended, and the devil makes use of this avenue therefore, make Christians to focus on their wrong doings and forget the reality which is the consequences of allowing yourself to be offended. The man of God also added and clearly state giving warning to believers that freedom from offences is essential for all Christians.
He says and I quote:
"The problem is that when we get offended, we hardly realise that we are trapped. The devil makes us to focus on the wrong done to us and forget the reality - which is the consequences of being offended. Freedom from offence is essential for every Christian."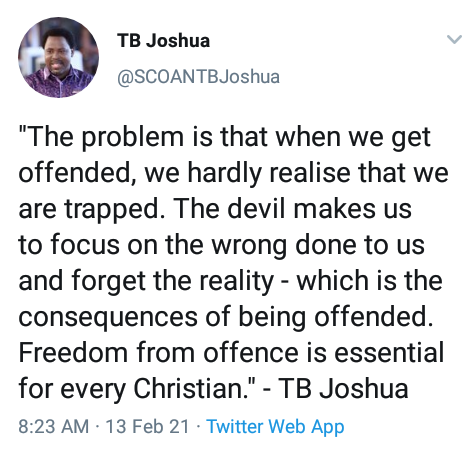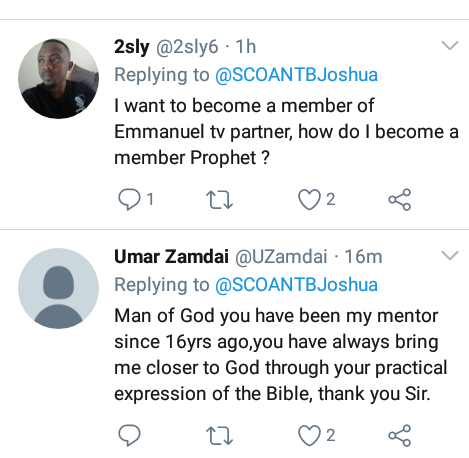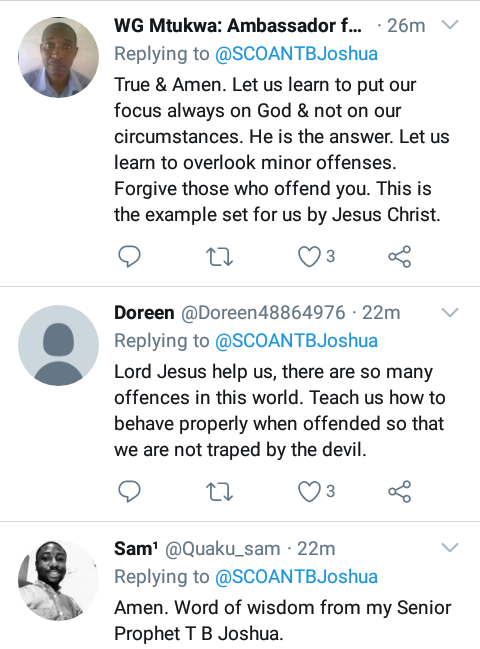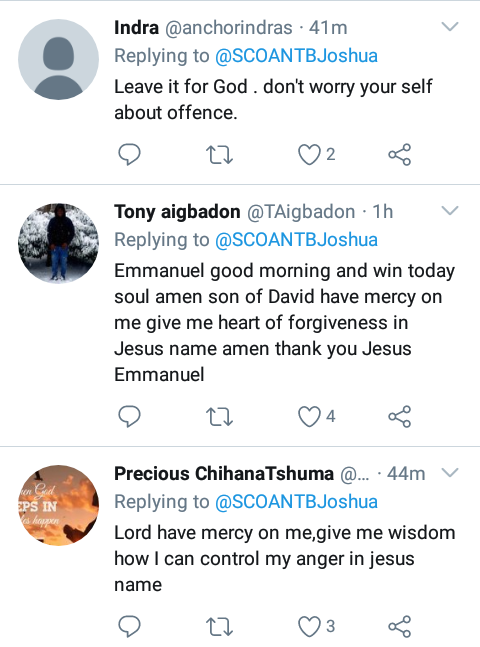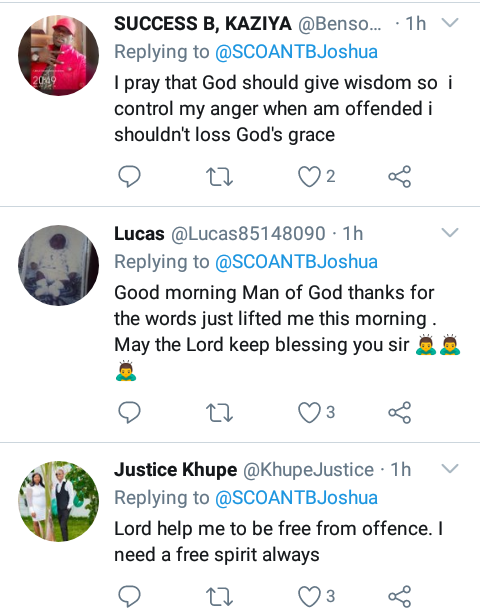 The man of God has done his part and it's now vividly Left to you to decide by choosing wether to follow and obey what he Advices or go against his words as he had been led by the holy spirit to speak God's words to you and I today.
Make sure you endeavor to share this with friends and families out there, thanks.
Content created and supplied by: Tunnepa (via Opera News )