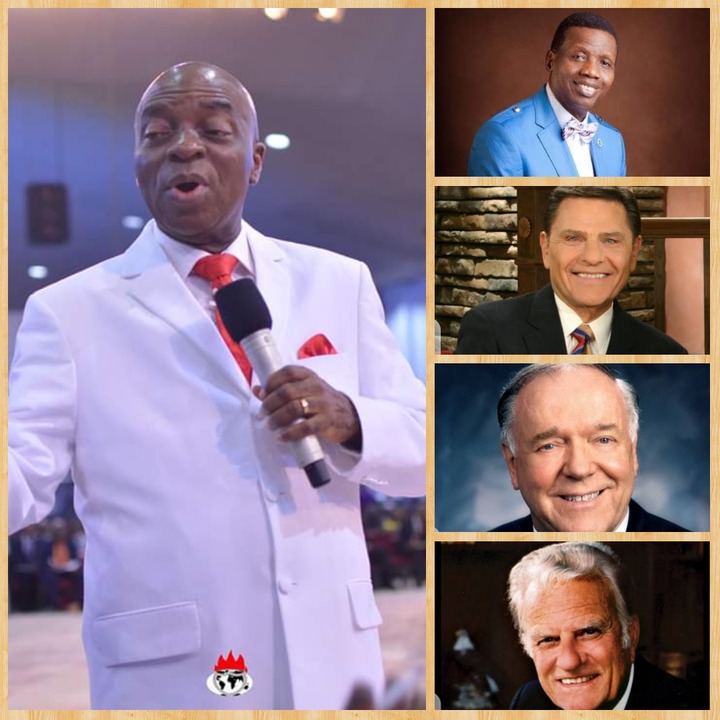 Kenneth Hagin was born in August 20, 1917 and went home September 19, 2003. 50 solid years in ministry. Something happened about this man, two weeks to the time of his departure the Lord said to me, someone as close to you as your cloth is about to come over and I said, oh my biological father, He said, no, it's Hagin. So, I told my wife, the eagle is about to fly, we must rush to get there. We got to Tolsa, he was gone to Toronto for a crusade. He left two weeks after. He was on his feet strong and agile, no missing part in his body, no heart problem, autopsy showed perfection, he just stepped out of here into glory.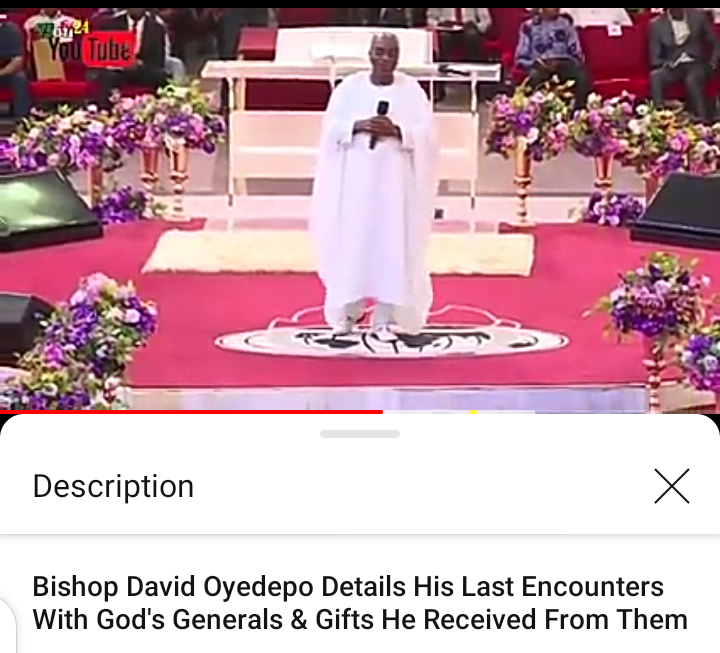 I used to tell those around me, if I miss heaven at this point I must be one of the most miserable human beings on the earth. For I have not had any personal life of my own, I've been on this day and night, year in, year out. I was up this morning at 2:30am to do my devotion, to stand before his presence, to receive of Him, day and night, to now miss heaven makes that individual a big fool. Don't buy people's applause, don't let people's answer deter you, face where you are going because one by one, we will answer for ourselves before God. For every man shall give account of himself to God.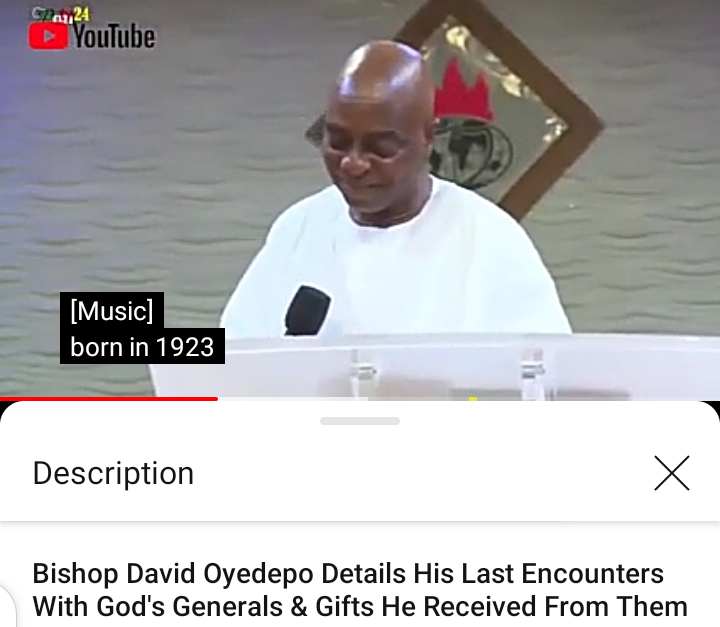 TL Osborn, followed through for 71years, born in 1923 and went home in 2013. 71years strong on his feet. I saw him in 2012, first week of December. He went home February 2013. He presented to me a book that he published on October 2012, he went home February 2013. What is the book about? 52 reasons why you must be born again. He kept his focus all through his life. He shared with me one day that he was in my nation somewhere, and that a woman that received her sight 60years ago when he went there for crusade , came up and said, Sir, I got my miracle when you came here 60years ago.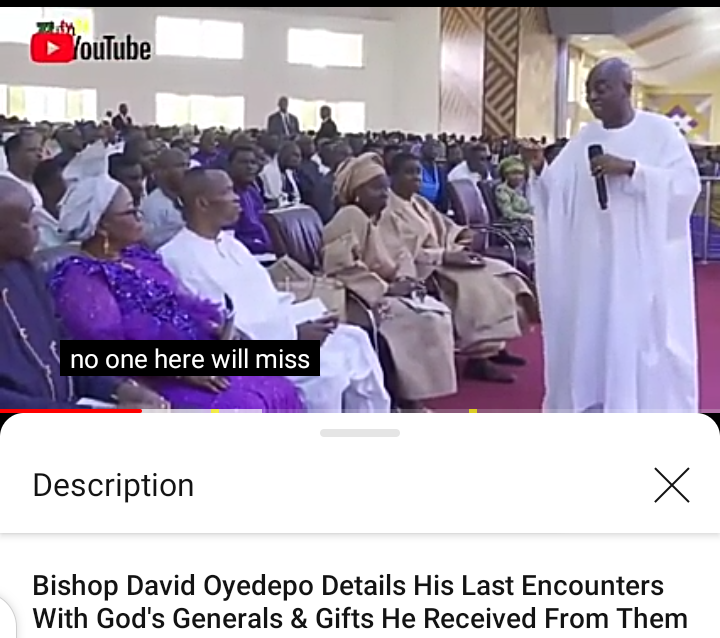 I was too blind, I've been seeing well since that year. 60 years of active engagement. TL Osborn spent 71years and still published in his 71years of ministry. This patriarch by the name Billy Graham was born 1918 and went to heaven 2018, was in ministry for 79years without losing relevance. My beloved son in ministry, the journey is just starting, fasten your seat bet, like my old man will say, tie your trouser. Life is not a play ground it's a battle field, tie your trouser, agents of the devil are all over the places in and outside Church. If you must make it you must fasten your seat bet and carry your family along.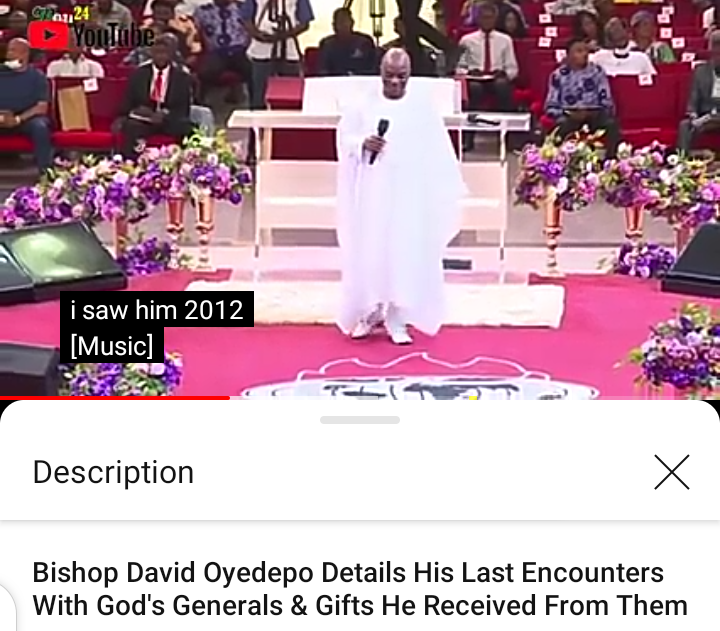 So we found people in Bible days and people today, who stood firm on God's side burning for Jesus, no corruption, no defilement, no up today, down tomorrow, you will make it. We still have living legends today, the likes of Kenneth Copeland and Daddy G.O Adeboye, who are causing waves in the years that they have been working for the Lord. Make your choice, ask God for grace and stand with your choice, take responsibility, disconnect from every association that can corrupt your life and crashed your destiny and face your God.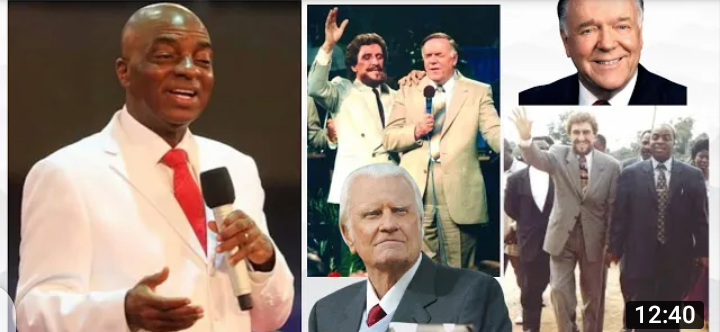 Here is the link to the video:
Content created and supplied by: KayWealth (via Opera News )