Bishop David Oyedepo, the founder and General Overseer of Living Faith Church also known as the Winners Chapel has revealed what you have to do if you want to have power over the Ogboni, Eckankar and others.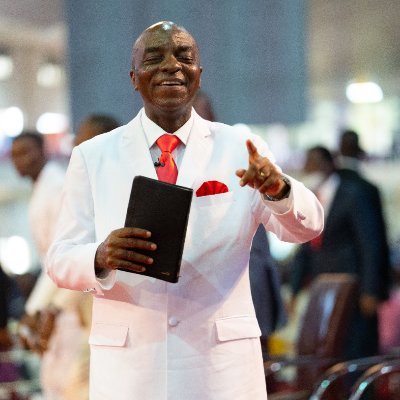 The renowned Bishop David Oyedepo was talking through his official Twitter handle where he said that you can have an exercise power over some spiritual powers.
Bishop David Oyedepo who founded the Living Faith Church which is also known as Winners Chapel is reportedly one of the richest men of God in Africa and even the whole world.
Apart from the fact that Bishop David Oyedepo is a General Overseer of one of the largest churches in Nigeria, he also has several investments in other sectors in Nigeria.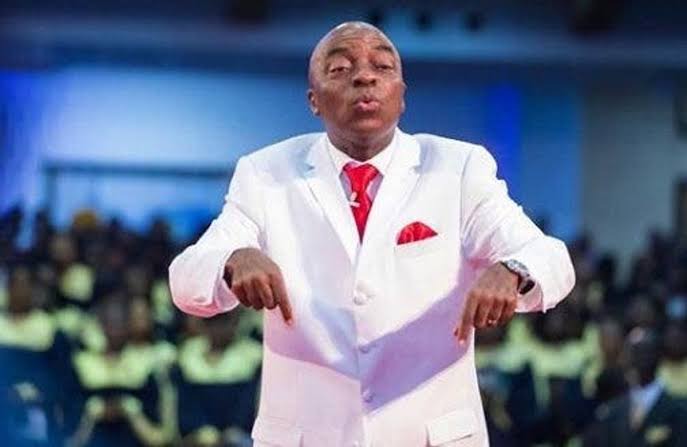 In the tweet which has gotten several reactions from different persons, Bishop David Oyedepo said that one could have and exercise powers over the Ogboni, Eckankar, Witchcraft, Freemasons, even including poisons, spells and enchantments.
According to the Bishop, all that a believer or a Christian needs to do in order to have and exercise such power is to born again. He said when you become born again you are seated far above all powers, names and dominions.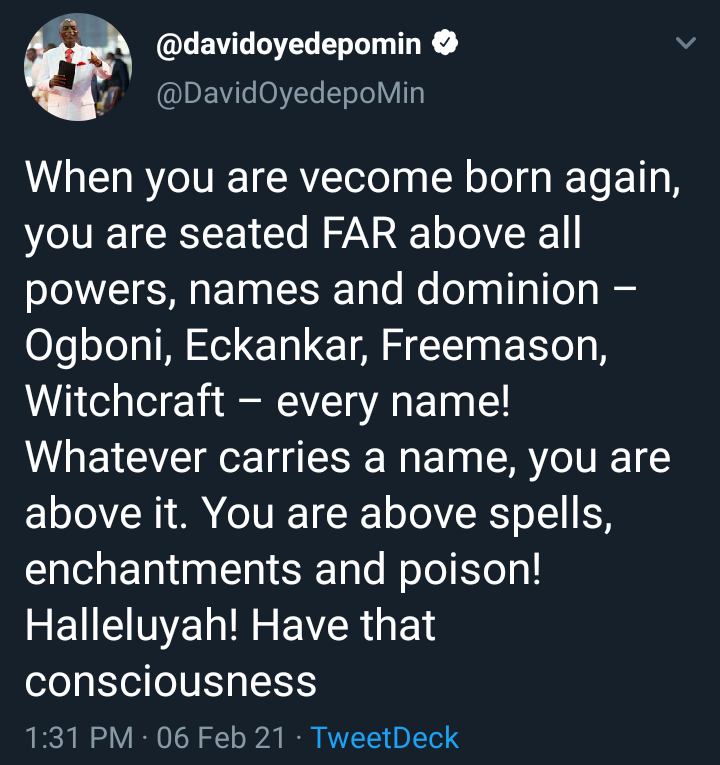 In the words of the powerful man of God "When you are vecome born again, you are seated FAR above all powers, names and dominion – Ogboni, Eckankar, Freemason, Witchcraft – every name! Whatever carries a name, you are above it. You are above spells, enchantments and poison".
Content created and supplied by: Adehtem (via Opera News )