Apostle Johnson Suleiman, the general overseer of the Omega Fire Ministries International is one of the greatest pastors in Nigeria and he has done more good than to society. He had performed miracles and he has relieved many households for battles and gave them that of mind.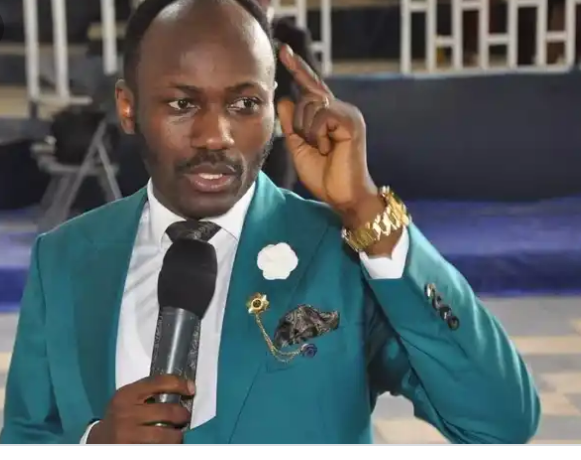 However, leak audio was released by Punch newspaper alleging that the pastor curses one pastor after he allegedly has relation with his wife.
We must note that none of the humans that live on Earth can't do without losing temper which causes havoc but one needs to correct what he or she got.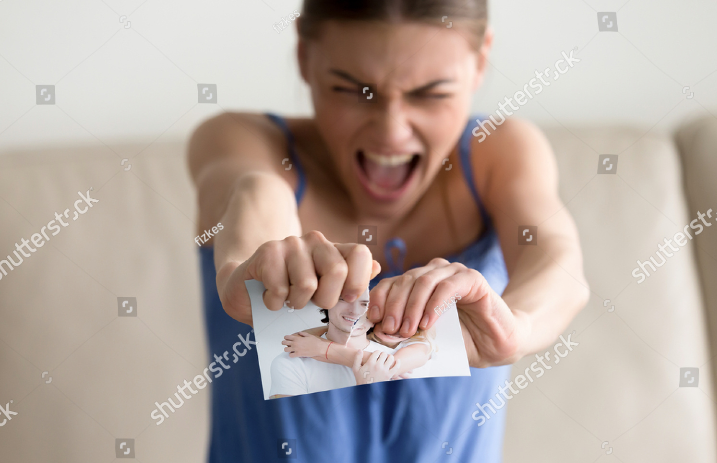 But it seems the former minister of aviation, Femi Fani-Kayode proved online to backed the pastor up despite the leaked audio.
The former minister said that Pastor Johnson Suleiman has paid all his dues. He explained that the pastor has been tested and tried in many ways and he is one of the leading pastors in the African Continent.
He explained that the pastor is a blessing to the body of Christ, he added that he may lose his temper and said some things that might not come out of his mouth but he is not a gangster, fornicator, and adulterer.
And not a man who takes pleasure in bedding other person's wives, he just like showing other people around him, love and kindness.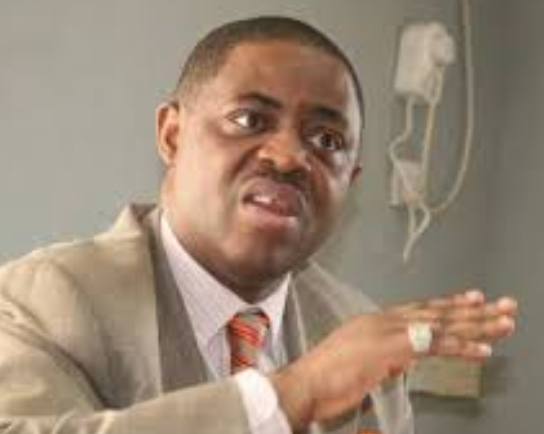 He also added that the pastor has done more good to Nigeria and the Church than any other priest and clerics in the country.
He explained that we ought to praise him for his virtue not condemn him over his mistakes.
Fani-Kayode backs up the pastor and said "Others can say and believe what they like about him but I love him and I stand by him at this time and always. His courage & his faith in the Lord inspires me. May God forgive him where he may have missed it and may He put his enemies& his accusers to shame.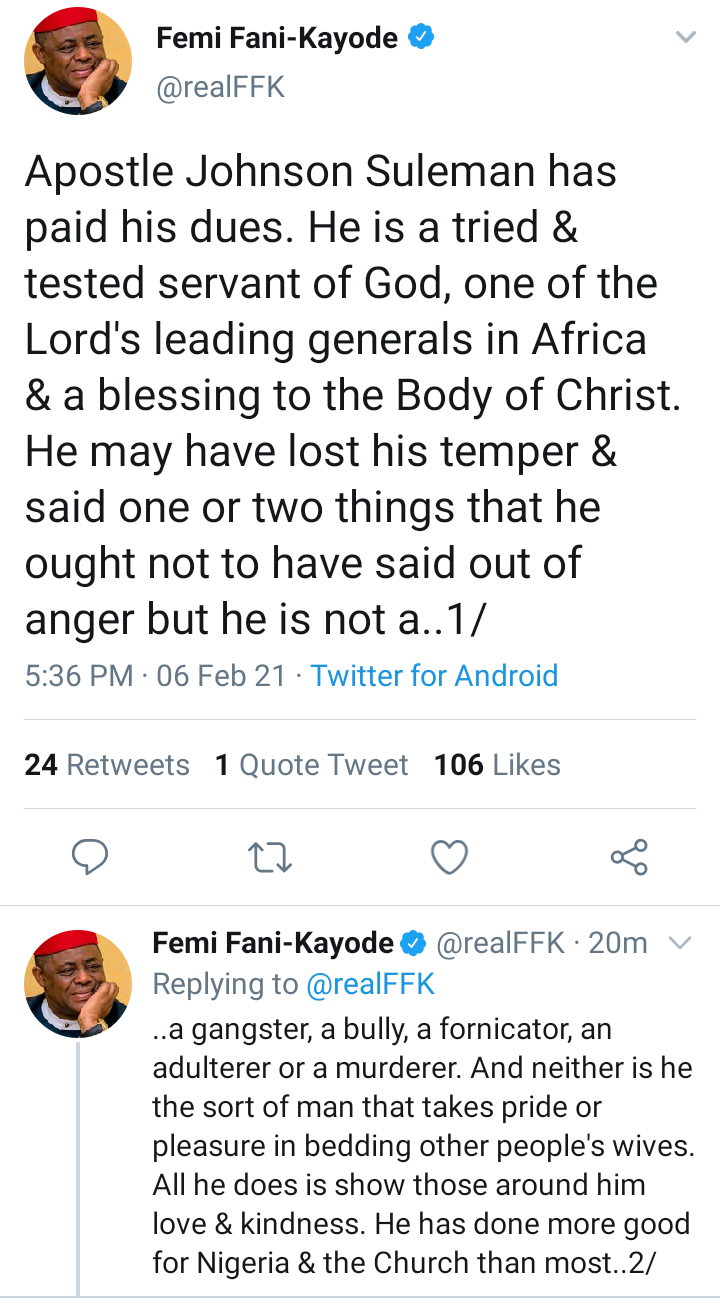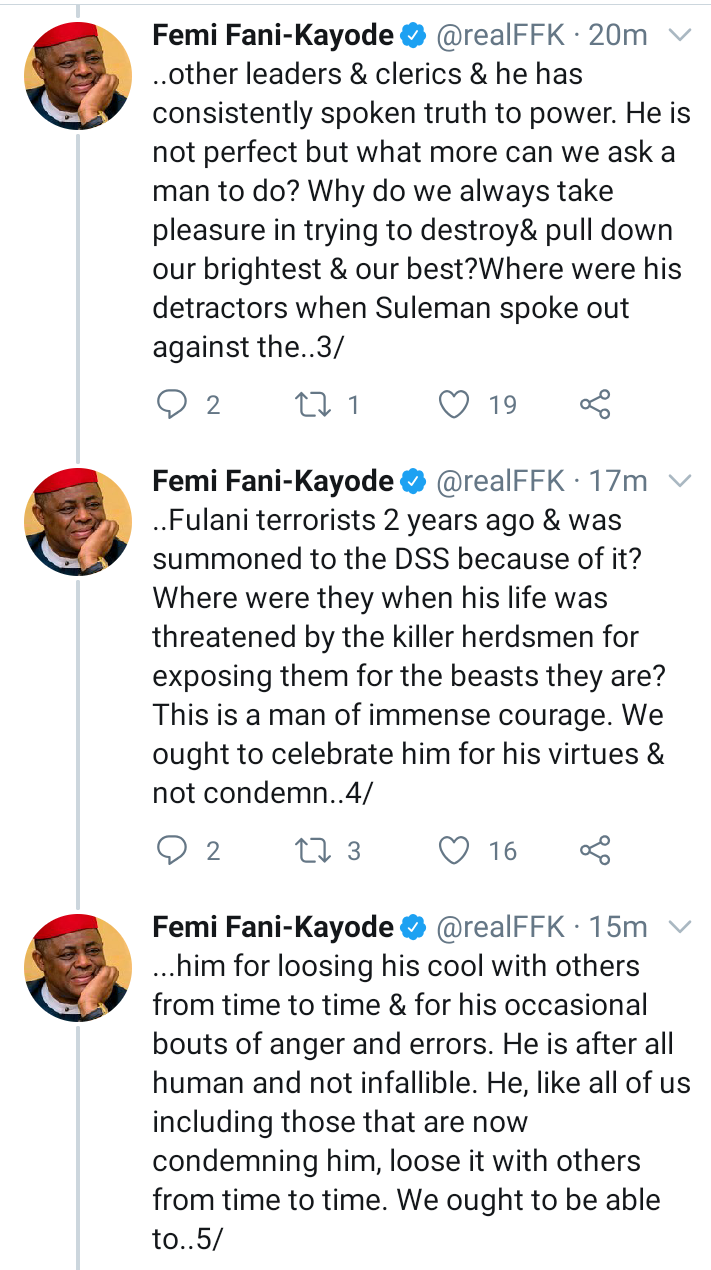 Share this news with others, thanks for reading.
Content created and supplied by: Donramsco1 (via Opera News )