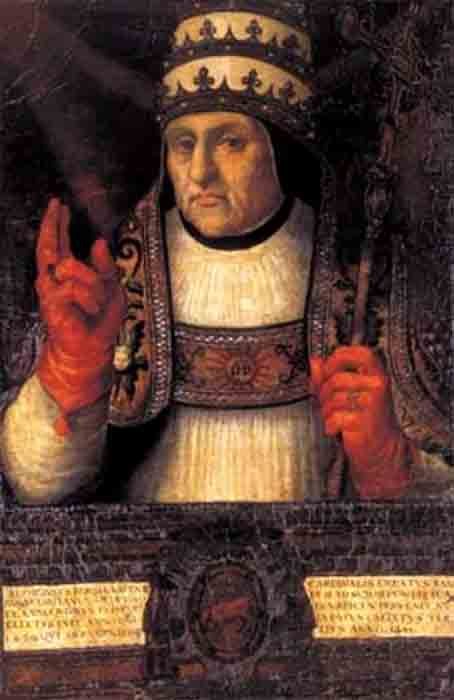 The House of Borgia was a noble family that rose to prominence during the 15 th and 16 th centuries. Originally from Spain, the family established itself in Italy, where they played an important role in the country's affairs. On the one hand, they were great patrons of the arts, and contributed substantially to the Italian Renaissance. On the other hand, the family was notorious for the innumerable crimes they committed. In fact, it is often the latter that overshadows the former. The House of Borgia had many notable members, the four best-known of whom are Alfonso de Borgia, who became Pope Callixtus III, his nephew, Rodrigo de Borgia, who became Pope Alexander VI, Cesare Borgia, and Lucrezia Borgia, both of whom were Pope Alexander's children.
The Origins Of The House Of Borgia In Northeastern Spain
The House of Borgia (known in Spanish as Borja) is named after the town they originated from, Borja. This town is located in the province of Zaragoza, which was once part of the Crown of Aragon , in the northeastern part of Spain. In their hometown, the Borgias were part of the nobility, though there was nothing that really made them stand out from the rest of the Spanish noble families in the beginning.
The first member of the House of Borgia that gained prominence was Alfonso de Borgia, who was born on 31 December 1378. As a young man, Alfonso went to the University of Lleida, where he studied canon and civil law. After his graduation, Alfonso first became a professor of law at his alma mater. 
Soon, however, Alfonso embarked on a career in politics, and entered into the service of Alfonso V, the King of Aragon . Alfonso not only dabbled with secular politics, but also had a hand in ecclesiastical politics, the two overlapping at times. For instance, Alfonso succeeded in reconciling his master with the pope, Martin V.
In 1429, Martin appointed Alfonso as the Bishop of Valencia . In the years that followed, Alfonso continued to serve the Crown of Aragon. For instance, at one point in time, he was in Naples, which had been conquered by the Aragonese, to reorganize its government. On another occasion, in 1439, Alfonso was the Aragonese representative at a council that sought to re-unite the western and eastern Catholic churches. Although this undertaking ultimately ended in failure, Alfonso succeeded in leaving an impression on his fellow delegates.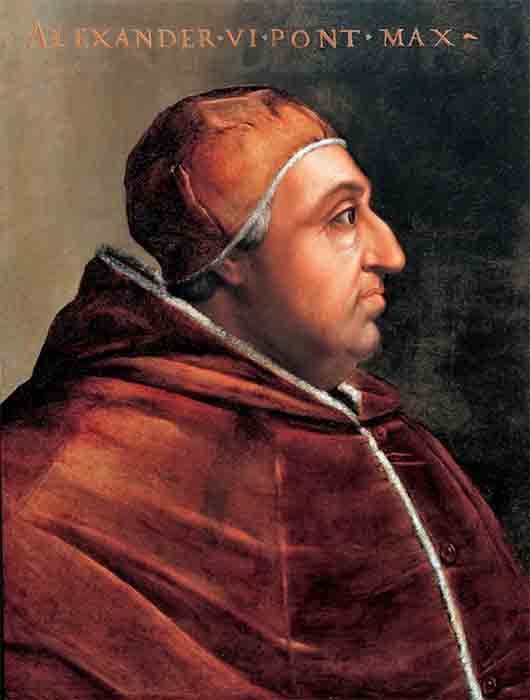 In 1444, Alfonso was made a cardinal, as a reward for the negotiations he carried out between the king and the pope. In exchange for papal approval for his hold on Naples, the King of Aragon defended the papacy against its enemies in central Italy. Having been made a cardinal, Alfonso moved to Rome in 1445 and changed his surname from Borja to Borgia.
On 25 March 1455, Pope Nicholas V died. A papal conclave followed, and Alfonso was elected pope on 8 April 1455, and he took the papal name Callixtus III. He was chosen partly due to his old age (he was not expected to last long as pope), and as a compromise between the Colonnas and Orsinis, two powerful Roman families. One of the first orders of Callixtus was to launch a crusade to recover Constantinople, which had fallen to the Ottomans, for Christendom. Despite his heroic efforts, the crusade did not materialize. Nevertheless, a papal fleet was successfully assembled, which helped to free many Aegean islands.  
On the whole, Callixtus could be considered to have been a decent pope. Indeed, even before his election, he had not been a particularly bad clergyman. For instance, he is recorded to have only held one church appointment at the time, was honest, sober, and his personal life was supposedly blameless. 
Nevertheless, according to his enemies, he was extremely corrupt. This is not entirely surprising, however, since at that time, popes commonly used their position to aggrandize their own families. 
Nepotism was commonplace as well, and Callixtus was notorious this practice. For instance, he promoted two of his nephews to the rank of cardinal. From a pragmatic point of view, however, one might argue that nepotism was considered the best way to build up a power base. 
As expected, Callixtus did not occupy the papal throne for a long time, reigning only for three short years. Still, in these three years, Callixtus was able to accomplish a fair bit. Apart from trying to launch a crusade, Callixtus also revised Joan of Arc's trial, and proclaimed her innocence, issued several papal bulls regarding Portugal's maritime explorations, and elevated the Feast of the Transfiguration to a feast day (in 1456), to be celebrated annually on 6 August.
Coincidentally, Callixtus died on the day of the Transfiguration in 1458. Incidentally, Callixtus was not buried in St. Peter's Basilica , where the tombs of most popes are found. Instead, his final resting place is a chapel in Santa Maria in Monserrato degli Spagnoli, the national church of Spain in Rome.
The Borgia Children Of The Borgia Pope Were Also Notorious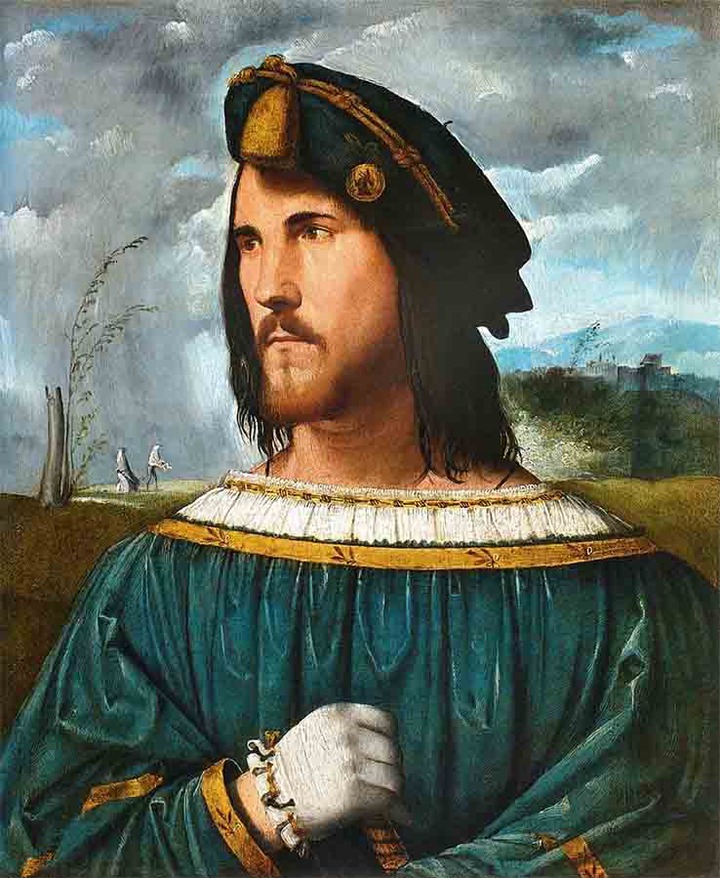 Two of Alexander's children, Cesare and Lucrezia, were as notorious as their father. Cesare was born on 13 September 1475, whereas Lucrezia was born on 18 April 1480. Both of them had Vannozza Catanei, Alexander's most famous mistress, as their mother. 
Although Cesare was Vannozza's eldest child, he was Alexander's second son. Therefore, as was customary, he was destined for a career in the Church. In 1480, whilst Alexander was still a cardinal, the pope, Sixtus IV, gave Cesare a dispensation, which cleared the illegitimacy of his birth, thereby allowing him to pursue an ecclesiastical career.
Two years later, when he was only seven years old, Cesare was made an apostolic prothonotary and canon of the Cathedral of Valencia. At the age of 16, Cesare was made Bishop of Pamplona, and in the following year, when his father became pope, was made Archbishop of Valencia. Finally, in 1493, Cesare rose to the position of cardinal.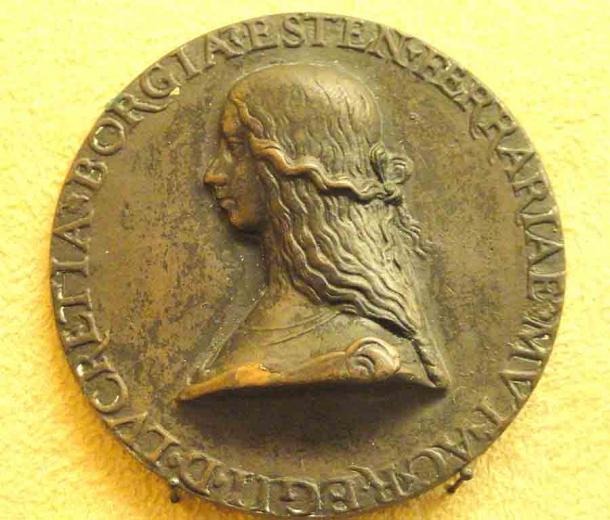 In spite of all his ecclesiastical appointments, Cesare was hardly a man of the cloth. His opportunity to play a greater role in secular affairs came in 1497. In that year, Giovanni Borgia, one of Cesare's brothers, was murdered. It should be mentioned that it is unclear whether Giovanni was Cesare's older or younger brother. In any case, Giovanni was the Duke of Gandia, having succeeded his half-brother, Pedro Luis, in 1488. In 1496, Giovanni was made commander of the papal army, a position that Cesare himself coveted.
It is rumored that Cesare had his brother murdered, though there is little evidence to substantiate this claim. In any event, Cesare replaced Giovanni as the pope's secular lieutenant, and gave up his cardinalate in 1498. Through his marriage, Cesare gained the alliance of the French for his father. And through his military skill, he carved out a kingdom for himself in central Italy.
Alexander's death, however, ended papal patronage for Cesare, and he had trouble holding on to his lands. Eventually, Cesare lost his Italian lands, and ended up in Spain. Whilst he was besieging the castle at Viana, Navarre, in 1507, he was involved in a minor skirmish with the defenders and was killed.
Content created and supplied by: FirmBeliever (via Opera News )