Wonder is never going to end in this life. I can't believe if we're going to call this end of the world or whatever. I've seen different tattoos in different images, but the one I've seen right now is very amazing.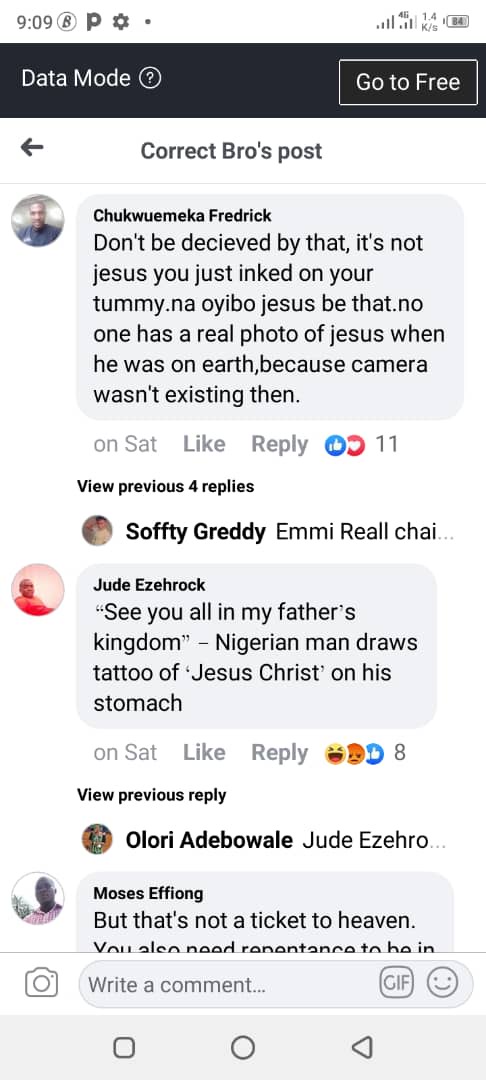 Many of them have been reacting. Some said it wasn't Jesus, while some said it was Jesus, but whatever the situation might be, the reactions show that people said it wasn't a ticket to heaven, and much more. See more reactions on the screenshot above and below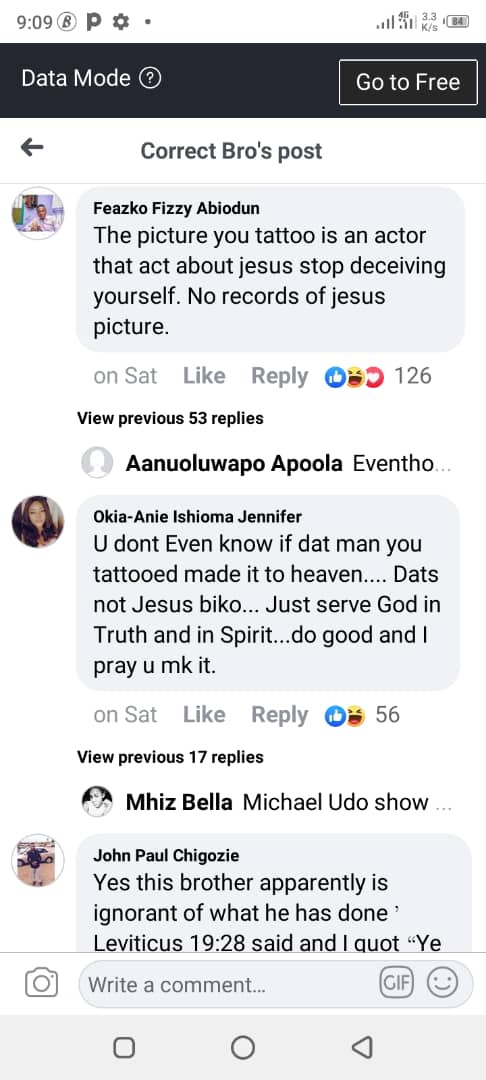 Some people have made reference to the words of God about what this man has done. Leviticus 19:28 is to condemn this act. Some even said that if you draw a picture of Jesus all over your body, if you're not born again, you're going to hell right away.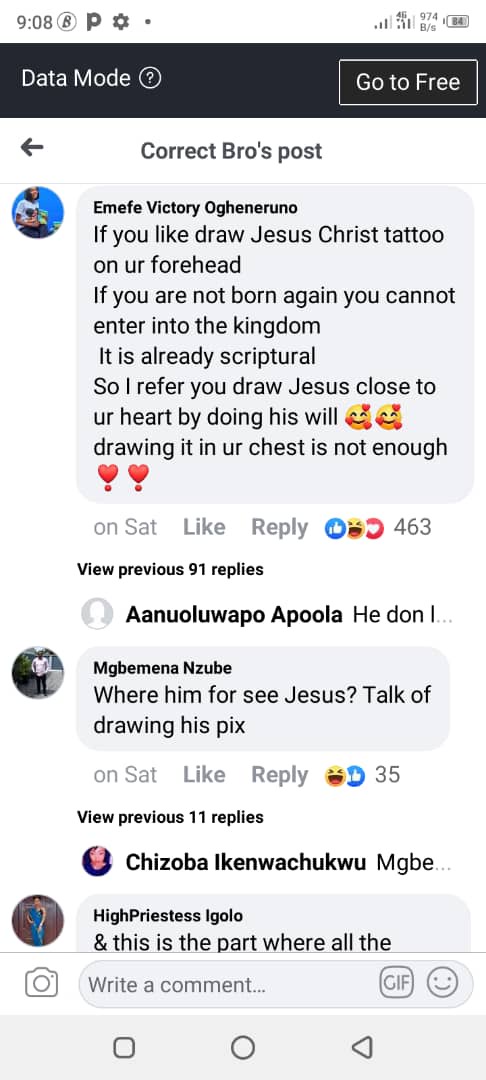 Some politely advised him to draw Jesus to his heart so that his ways would be better. Some said he was ignorant of what he had done. Make sure you get closer to him, even if you draw it in your heart, chest, and other parts of your body.
Content created and supplied by: ASEWOLE (via Opera News )