1. Sweet God, I entrust this new month into your loving care. I know whatever I trust in your care is forever kept in peace and harmony.
And that is why I am entrusting my going out and coming in for this beautiful new month into your amazing care because I am persuaded beyond doubt that You will make my way prosperous.
2. Grant me help on every side for divine breakthrough and help me triumph over every obstacle this month, Amen.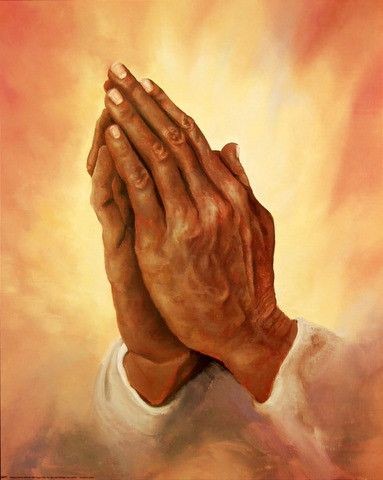 Photo credit: Pinterest images
3. Dear Lord, I pray that as I will be working hard to complete my tasks and set goals to make ends meet in this new month, make things smooth for me.
Help me to attain a new milestone of success in all of my projects and bless the work of my hands, Amen.
4. I commit this month into your able hands for I know You will always take good care of me throughout the whole month.
Help me to achieve more success daily in this new month. Lead me in the way of abundance.
5. You are my helper in ages past and help me to succeed this month like never before. May this month bring me good fortunes in the name of our Lord Jesus, Amen.
6. I give the entirety of my affairs in this month unto God this minute. I pray that I continue to remain under the everlasting guidance of the Lord God Almighty.
I pray that Heaven prospers everything concerning my affairs this month. I pray also that no iota of the devices of the enemy fashioned against me shall prosper, Amen.
7. As I engage this new month, it will always be continuous progress in everything I do, I will never know any setbacks, and all I have been asking for in time past that I am yet to get an answer for will be done by the power of God, Amen.
8. Dear Lord, as I embark on a new project for the month, I ask for jaw-dropping breakthroughs in every area of my life. I ask for blessings on all my endeavors.
I ask for prosperity in every area I have not thought of in my life, Amen.
9. My Father in Heaven, I ask that this month will be full of lovely surprises and my expectations shall not be cut off.
I ask that you grace the work of my hands with favor. I ask that you continue to bless me with joy on every side.
10. Dear Lord, I believe the word that says: 'You have set before me an open door and that no one can shut it.'
By the authority of your word, every open door You have opened wide before me shall never be closed.
By God's grace in this month, I step out by your divine power and every door shall answer to my favor, Amen.
11. I sacntify this month by the powerof the age to come. I command in the name of Jesus that every evil power that might want to come against my success this month, that their mission will be frustrated and their twists shall come to nothing, Amen
12. Dear heavenly Father, I pray concerning my business. As I step into the new month. I pray that You help me to meet amazing business opportunities this month.
Businesses that will lead me to more financial breakthroughs and ideas that will take me up to my new heights.
13. I pray that You help me to also influence other business partners I meet positively both in this month and for the rest of my business experience in life, Amen.
14. I am calling on you dear Lord to direct my footsteps this month. I also pray for your leading so I don't drift away my foot in the wrong paths.
Teach me O God to always choose your ways over mine, in the name of Jesus, Amen.
15. O Father of Light, I pray that You make this new month, one full of incredible miracles for me and my family.
Prosperities in my job, in my marriage, miracles in my finances, miracles in my going out, miracles in every of my coming in.
I pray for unending joy this month. And I know that you will grant all my requests, Amen.
16. Sweet Jesus, I pray that this month will be one where I will know more of Your will for me and help get me closer to you, my Lord.
I don't want to be far away from Your divine counsels. I pray that you give me the strength to always do your bidding without an iota of unwillingness.
17. I want to be made fit for You, Lord. I want this month to be a month of steady progress in doing Your divine thoughts for me. Help me O Lord.
18. Father Lord in Heaven, I commit to Your hands each of my new activities and plans for this new month.
O Lord remove every unforeseen hindrance that might want to abort my good plans from coming into a tangible reality in Jesus mighty name, Amen.
19. Lord as I go into this month I ask for divine guidance. In terms of wisdom, knowledge, understanding, counsel, and might.
You are the giver of all good things on this side of eternity. I ask that You grace my life with all these things extravagantly this new month and beyond. Amen.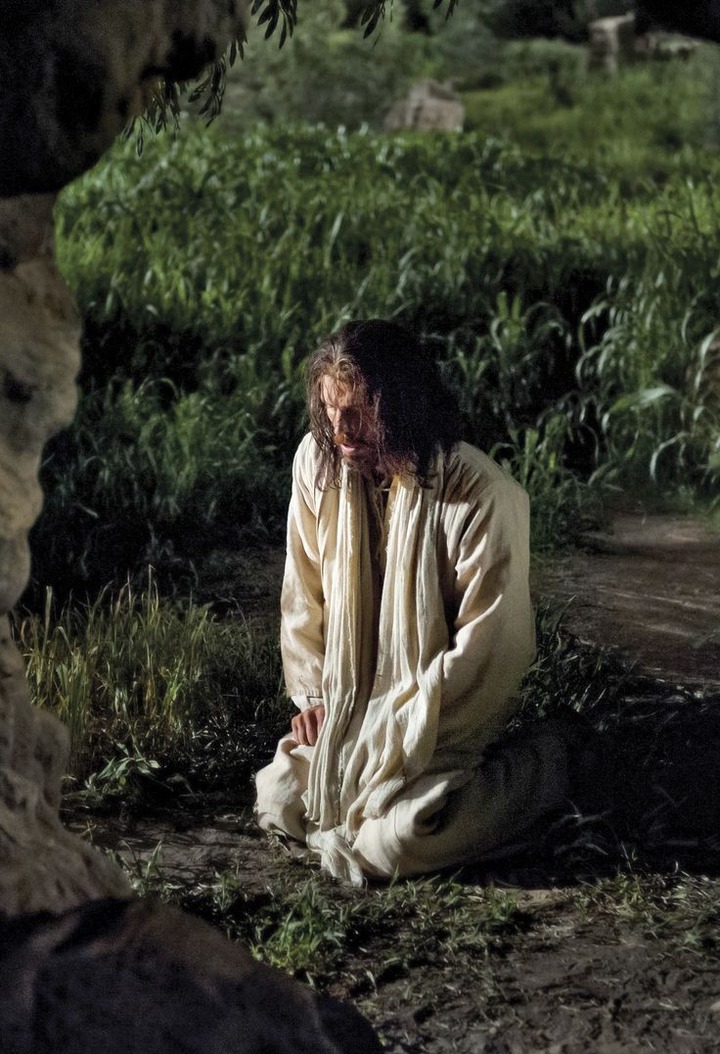 Photo credit: Pinterest images
20. Lord, I pray that as I go into this month, that you bless me with abundant life. Saturate me with Your divine grace both in the physical and spiritual realm. Lead me away from self so that I can do your will at all times, Lord.
21. I ask for your leading in this month, Lord. I ask for your divine enablement this month Lord. Let your blessings come every morning like the dew of heaven, Amen.
22. Dear Lord Jesus, I ask that You make this month one of the most blessed months for me and my entire family in Jesus' mighty name. Bless my families far and near beyond what we can comprehend in this new month, Amen.
23. Darling Jesus, I pray in your wonderful name, that You show a new phase of a greater accomplishment of divine blessing in my life and that of my family this month.
We pray for the utmost fulfillment of your purpose in our lives. Let Your love prevail in our lives this month, Amen.
24. All-powerful God, I ask that You lavish on me and my family inexhaustible peace of mind, grace, joy, happiness, and blessing this month.
I am asking by faith in what only You can do, for I am sure that my requests are granted already, Amen.
25. I pronounce that this month will send me helpers of destiny from far and near, all and sundry will seek me out to offer me helping hands that will bring me and my loved ones to the limelight of greater success and heights.
I receive this with thanksgiving in Jesus' mighty name, Amen.
26. Almighty God. I call on you with all my heart to send abundant rain of blessing on this month for me.
I ask for divine favor to decorate me throughout this new month and be adequate for me and my family.
Season me with divine grace O Father of mercy. And bless all of my endeavors with flourishing success, Amen.
27. God of grace, let this month bring me good news of divine acceleration. Let me harvest plentifully from all my hard works in this new month. Let Your favor speak for me in every area this month.
28. Lord, I want you to lead me in every season of this new month, and by Your grace, I want to know Your heart, do Your bidding and Your divine counsel only.
Guide my paths and season the words I speak, help me do the very thing You love and accept all through the month, Amen.
29. Sweet Father, let this month be the beginning of new heights of success, the unlimited joy of eternal bliss and let the shout of praises and songs of worship always deck my lips in this month for You, my Lord.
I receive a heart full of thanksgiving this month, Amen.
30. Dear Father, the new month is here, please help me to soar like the Eagles and make my journey smooth and pleasant for Your name's sake.
Help me to take every blessing that comes with this new month.
I take charge in Jesus' name and command unlimited blessings, Amen.
31. Sweet Father of life, I commit this very month into your everlasting grace. I want You to have it to do Your very counsel in my life and I don't want to struggle with You anymore.
I surrender my ways to You this month to be entirely Yours. I want to know more of You this month. More alignment this month, Amen.
32. My Dear Jesus, I call on you by Your conquering name that is above every other name, that every of my business in this month shall prosper beyond what any human being can comprehend.
I subdue every negative force that might want to militate against my progress this month because I am an overcomer.
Thank You, Lord.33. O Lord my God, none like You in all the earth. I am thankful for the accomplished goals last month.
Sweet Father, I am set to achieve new goals for this month I pray that You give me divine enablement, grace, and faith to be able to achieve groundbreaking success in Jesus' mighty name, Amen.
34. Dear Lord, in your wonderful name I command this month to bring abundant rain, good tidings, and harvest.
I believe in Your divine providence, and I trust in Your help. Blessings of Your face are all mine to enjoy in this month, Amen.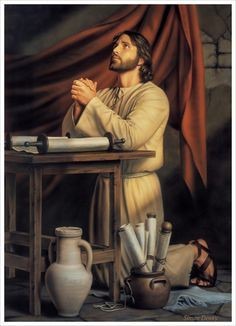 Photo credit: Pinterest images
35. Lord God Almighty, into your care I surrender my life. You said I should ask without doubts in my heart and it shall be given to me.
So, I proclaim the power of this divine promise in Your word in this new month. I receive with faith in my heart that this month is blessed for me and my family, Amen.
Content created and supplied by: Divinegrace10 (via Opera News )
Opera News is a free to use platform and the views and opinions expressed herein are solely those of the author and do not represent, reflect or express the views of Opera News. Any/all written content and images displayed are provided by the blogger/author, appear herein as submitted by the blogger/author and are unedited by Opera News. Opera News does not consent to nor does it condone the posting of any content that violates the rights (including the copyrights) of any third party, nor content that may malign, inter alia, any religion, ethnic group, organization, gender, company, or individual. Opera News furthermore does not condone the use of our platform for the purposes encouraging/endorsing hate speech, violation of human rights and/or utterances of a defamatory nature. If the content contained herein violates any of your rights, including those of copyright, and/or violates any the above mentioned factors, you are requested to immediately notify us using via the following email address operanews-external(at)opera.com and/or report the article using the available reporting functionality built into our Platform See More