As the Sons of God, it is crucial for us to know;
1. What makes Jesus Christ the lamb of God.
2. What he did for you and I
John the Baptist testifying about Jesus Christ as recorded in the Gospel according to saint John said to his listeners that Jesus is the lamb that *taketh away* the sin of the world.
While I look at this words, I saw that the bible did not say Goat, or dog or other animals but *a lamb*.
Then I discovered that a lamb has certain characteristics that some of this other animals do not have.
A *lamb* is figuratively referred to as a person who is meek (has power but puts it under control) and is easily led.
Therefore, what makes *Jesus the lamb of God* was his ability to be led easily and to lay down his power in order to suffer what ever God the father has ordained.
His love for humanity led to his laying down of great power and letting the will of the father be done instead of his.
🌻🌻🌻🌻
What has Christ done to make you and I one with God ❓
Note that a lamb doesn't struggle as a goat does.
Jesus is the lamb of God that *takes* away our sin.
🌻🌻🌻🌻
*Isa.53.3 - He is despised and rejected of men; a man of sorrows, and acquainted with grief: and we hid as it were our faces from him; he was despised, and we esteemed him not.*
*1.* He was despised and rejected by men.
*2.* He was a man of sorrow and acquainted with grief for the men who rejected him.
🌻🌻🌻
The word Sorrow is derived from the Hebrew word *makob* meaning *pain of servanthood.*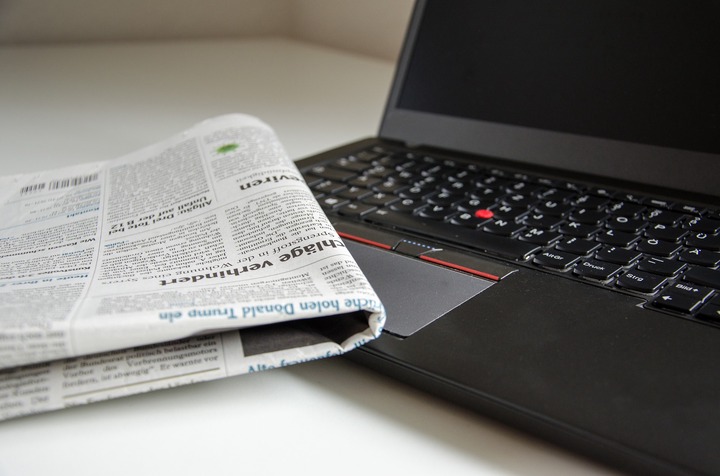 He wasn't a servant of the powers at play in the world but he suffered as though he was one, *for you and i*
*3.* The pain of servants hood(sorrow) he carried was not for himself but ours.
*4.* The experience of pain he bore was also not for himself but for you and I.
Man before the coming of Christ was under the old covenant and in that paradigm, the spirit of God wasn't dwelling inside men but upon them only.
🌻🌻🌻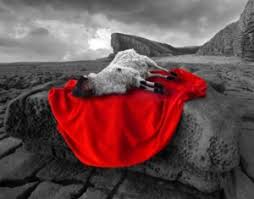 The sin of men in that economy was not taken away but covered by the blood of the sacrifices made for the atonement of sins.
🌻🌻🌻
Therefore the level of freedom experienced was far from what we have now because the devil *no longer* has the authority to put us under the bondage of sin as long as we remain under the umbrella of the finished work of Christ Jesus *for who the son of man sets free is free Indeed.*
🌻🌻🌻
By the seal of the Holy Spirit, the devil can *no longer put us under the suffering of serving him.*
The bible says *they that are led by the spirit are the sons of God.*
How can a man led by the spirit be in bondage for serving the devil❓
That error is impossible as long as we walk by the voice of the Holy Spirit
Declare to yourself that the devil has no authority over me because The sufferings of Christ still speaks for me.
*Isa.53.4 - Yet it was our weaknesses he carried; it was our sorrows that weighed him down. And we thought his troubles were a punishment from God for his own sins!*
🌻🌻🌻🌻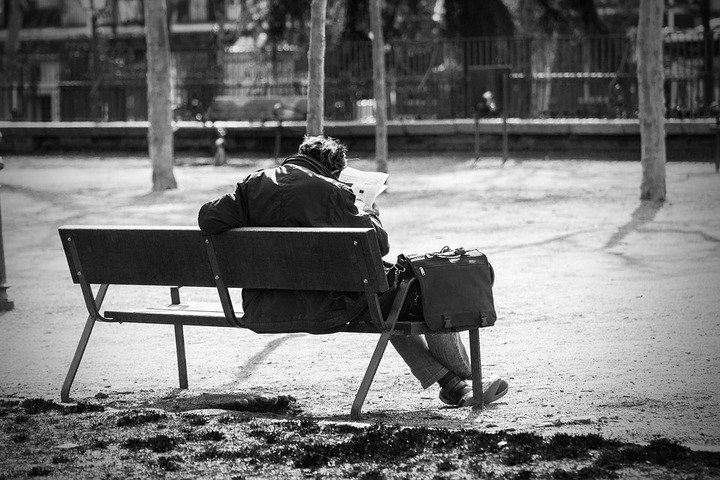 Christ mysteriously carried the pain and knew how it felt for the devil to have us under bondage not because he sinned or he was being punished but that he may take away our sins.
🌻🌻🌻🌻
As a lamb, he was wounded for our transgressions, he was bruised for our iniquities: the chastisement of our peace was upon him; and with his stripes we are healed.
(Isa.53.5)
*5.* He was wounded for our violation of divine laws, duties and commandment. 
*6* He was crushed for our perversity giving him the right standing to cleanse us.
🌻🌻🌻🌻
*7.* He was chastised for us to gain peace and well being.
The chastening wasn't just by the soldiers but by God the father himself because the word chastening is derived from the Hebrew word *Musar* meaning the chastening of the father and God the father is the father of God the son.
🌻🌻🌻🌻
Do you know what it means for God the father to chastise his only begotten son because of our mess❓
🌻🌻🌻🌻
*8.* He bore stripes for you and I to be made whole and healed.
🌻🌻🌻🌻
We were under the bondage of the enemy as just as the children of Israel experienced in Egypt, we were beaten like slaves with dissatisfaction regardless of how we try to fulfill the loss of the flesh. A part of us still remained empty but Jesus came and suffered for us to be healed and made whole.
The devil has no authority over me because the sufferings of Christ still speaks for me
He came on with a complete does of peace and joy. While we served the wicked Satan, we didnt even care about our state of mind, but here is one, who is loving, who awaited us to just answer his call so that he call fill that void.
If you have *lived* I sin, you will know the luxury we now have in Christ Jesus.
If you have walked and done the biddings of the the devil then you will know the gifts that accompanied the coming of christ in our hearts.
🌻🌻🌻🌻
By taking away my sin, I was filled with the Holy Spirit and by so doing I not only became a son of God but one with God.
🌻🌻🌻🌻
He no longer is a stranger but a father whose love I know and experience daily
No wonder the veil was rent on that day that Christ redeemed me
How I can have God the father come to me in the cool of the evening just as he did in fellowship with our ancestor Adam.
Just worship God for this privilege.
Say something to him in your spirit this evening,He has done it all
Do not let the devil guilt trip you brethren
Yes I was messed up,Yes my life was worthless
But hey you satan you no longer have the authority to speak when I speak because I am no longer of your fold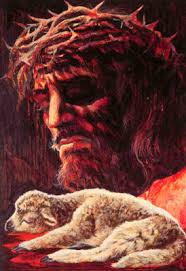 I have been bought, My payment wasn't a half payment.it was made in full
Deposits were even made for me and I cannot even exhaust the payment besides I won't return to your ways
Do you think your sin is as red as crimson❓
Do you think your si is a scarlet❓I bring you good news from the lamb of God.
And he says it has been paid for.
All you have to do is believe in your heart and confess with your lips
You might say but I did this and that
But he says
I know you did, but that can be forgotten
I have prepared for you a new slate
Just take it,It's my gift for you
While I was carrying that cross, while i was being spat on, while I was chastised I had you in mind
I got you covered my daughter
I got you sealed my son, have redeemed you and the devil has no control over you anymore (Eph 1:7)
I have forgiven you and all your sins forgiven (Eph 1:7)
But I dont know how to so the right things.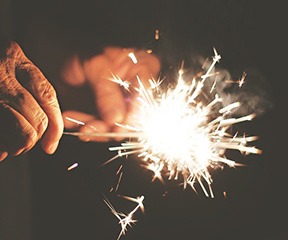 And he says;
I am here ready to cleanse your Behold the Lamb of God, which taketh away the sin of the world.* and to help you act right.(1 Jhn 1:7)
I have justified you and no punishment will come to you from your past(Rom 5:9)
I have reconciled you to the father and now you and the *ALMIGHT GOD* are *ONE*(Col 1:20)I have sanctified you and sealed you by the rod of power and the Spirit of Holiness. The Holy Spirit(1 Peter 1:2)
I beckon on every one who hasn't received Christ in this family
The devil might try to say what you have done or have been doing cannot be forgiven but i tell you the gospel truth *Jesus did it for you*
Just believe and confess it and all will be passed away and all things made new.
Let's just pray in the spirit for 5 minutes sons of God Bind ever spirit that's telling our brethren their is no hope for them
Content created and supplied by: burningbushMedia (via Opera News )
Opera News is a free to use platform and the views and opinions expressed herein are solely those of the author and do not represent, reflect or express the views of Opera News. Any/all written content and images displayed are provided by the blogger/author, appear herein as submitted by the blogger/author and are unedited by Opera News. Opera News does not consent to nor does it condone the posting of any content that violates the rights (including the copyrights) of any third party, nor content that may malign, inter alia, any religion, ethnic group, organization, gender, company, or individual. Opera News furthermore does not condone the use of our platform for the purposes encouraging/endorsing hate speech, violation of human rights and/or utterances of a defamatory nature. If the content contained herein violates any of your rights, including those of copyright, and/or violates any the above mentioned factors, you are requested to immediately notify us using via the following email address operanews-external(at)opera.com and/or report the article using the available reporting functionality built into our Platform See More