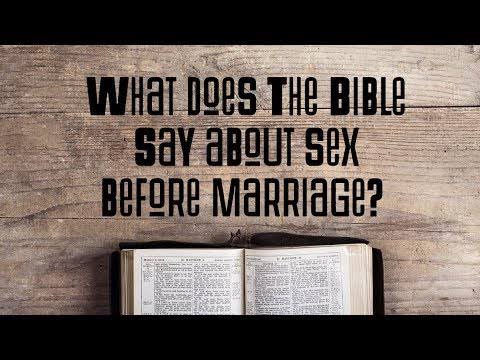 Many people in this our today's contemporary world have misunderstood the concept of sex and why God designed it to be only for the married. It has become the most discussed subject among the youths and one of the most committed sin among the young people.
Both the Bible and the Koran condemn pre-marital sex and any form of indecent behaviour among the unmarried. Many have tried to justify the act based on their own understanding of the context but what does God really say about pre-marital sex. Is it right to engage in such?
Those that tried to maintain chastity till marriage are seen as uncivilized people that don't know what is trending but apart from the act being sinful, there are many disadvantages of pre-marital sex such as unwanted pregnancy, sexually transmitted disease etc.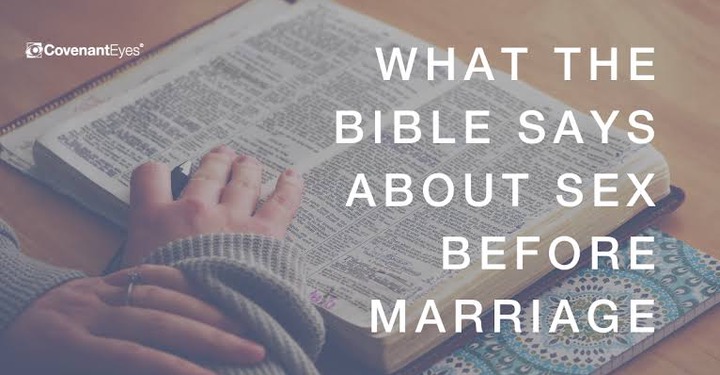 There are many Bible verses that talked against sex outside marriage and I will elaborately discuss them here for proper understanding. They include;
1. But because of the temptation to sexual immorality, each man should have his own wife and each woman her own husband -1 Corinthians 7:2. Here, Apostle Paul described any sexual activity outside marriage as sin.
2. Let marriage be held in honor among all, and let the marriage bed be undefiled, for God will judge the sexually immoral and adulterous - Hebrews 13:4. From this verse, what does an undefiled marriage bed look like? It looks like a bed that a husband and a wife share exclusively together. Therefore, any kind of sex that is before or outside or in addition to a married relationship between a husband and a wife is sinful.
3. Therefore my judgment is that we should not trouble those of the Gentiles who turn to God, but should write to them to abstain from the things polluted by idols, and from sexual immorality, and from what has been strangled, and from blood - Acts 15:19-20. After the Jerusalem group council met, the earliest group of Christians decided that gentiles (anyone who is not of Jew) could be Christians but that they should refrain from sexual immorality among other sins.
4. It is actually reported that there is sexual immorality among you, and of a kind that is not tolerated even among pagans, for a man has his father's wife - 1 Corinthians 5:1. This is an interesting verse, a man was sleeping with his step mom or mother-in-law outside of marriage. Paul noted that it is a grievous sin that not even non-christians in Corinth were guilty of doing.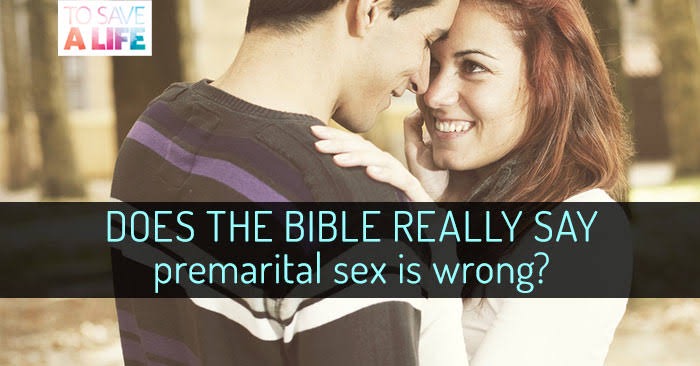 5. Now the works of the flesh are evident: sexual immorality, impurity, sensuality, idolatry, sorcery, enmity, strife, jealousy, fits of anger, rivalries, dissensions, divisions, envy, drunkenness, orgies, and things like these. I warn you, as I warned you before, that those who do such things will not inherit the kingdom of God - Galatians 5:19-21. Paul included sexual sin among the numerous sins listed in this verses. He even talked about the different types of sexual sins to drive down his point that sexual sin outside marriage is evil.
6. For this is the will of God, your sanctification: that you abstain from sexual immorality; that each one of you know how to control his own body in holiness and honor, not in the passion of lust like the Gentiles who do not know God - 1 Thessalonians 4:3-5. Here Paul contrasts of a believers' self-control over his own body with living out of control and burning in lust is that the former is living a life that is pleasing to God and he is holy while the other is living a life that clearly does not know God.
7. To the unmarried and the widows I say that it is good for them to remain single as I am. But if they cannot exercise self-control, they should marry. For it is better to marry than to burn with passion - 1 Corinthians 7:8-9. Paul clearly spells out that for unmarried single people, God desires abstinence from sex for them. But if abstinence is not something they can live with, then they should seek to get married. It is clear that sex within the context of marriage is not a sin but outside of marriage is sin.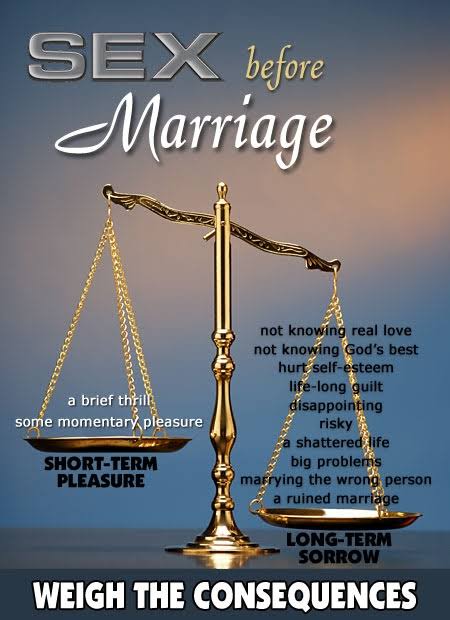 8. Therefore a man shall leave his father and his mother and hold fast to his wife, and they shall become one flesh. And the man and his wife were both naked and were not ashamed - Genesis 2:24-25. From the very beginning, God's design for sex has been between a man and a woman in the context of marriage.
9. Flee from sexual immorality. Every other sin a person commits is outside the body, but the sexually immoral person sins against his own body. Or do you not know that your body is a temple of the Holy Spirit within you, whom you have from God? You are not your own, for you were bought with a price. So glorify God in your body - 1 Corinthians 6:18-20. This is another powerful verses that speak to the question of sex before marriage and they mentioned the basis of this difficult claim on our lives. A Christian is to refrain from sexual immorality with other people because Christians belong not to themselves but to God.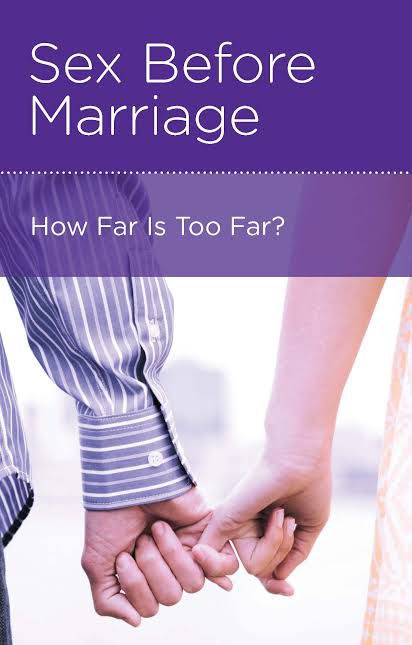 These Bible verses show that God does not support pre-marital sex. Hence abstinence is highly recommended to live a productive Christian live. Or do u have another opinion or contrary view to this, drop it on the comment section.
Like and share this articles with your family and friends.
Follow this page for more updates
Content created and supplied by: Henryhub (via Opera News )
Opera News is a free to use platform and the views and opinions expressed herein are solely those of the author and do not represent, reflect or express the views of Opera News. Any/all written content and images displayed are provided by the blogger/author, appear herein as submitted by the blogger/author and are unedited by Opera News. Opera News does not consent to nor does it condone the posting of any content that violates the rights (including the copyrights) of any third party, nor content that may malign, inter alia, any religion, ethnic group, organization, gender, company, or individual. Opera News furthermore does not condone the use of our platform for the purposes encouraging/endorsing hate speech, violation of human rights and/or utterances of a defamatory nature. If the content contained herein violates any of your rights, including those of copyright, and/or violates any the above mentioned factors, you are requested to immediately notify us using via the following email address operanews-external(at)opera.com and/or report the article using the available reporting functionality built into our Platform See More