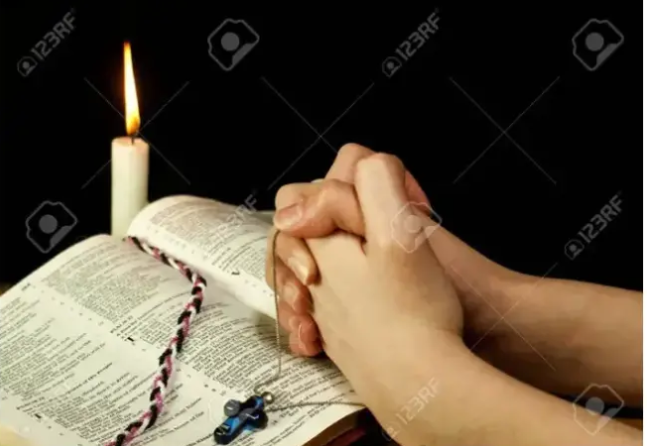 Mighty man in battle I praise your holy name for there's no other God like you, father, I thank you for the grace to see the end of today lord be thou exalted in Jesus' name.
Father remember your promise in Mark 11:24, it says, "Therefore I tell you, whatever you ask in prayer, believe that you have received it, and it will be yours".
Father standing on this bible verse I go against any evil power that will be rising tonight to manipulate my vision, my success my breakthrough and my prosperity father may fire rise from the pit of hell and locate such evil power in Jesus' name.
Oh Lord my unchangeable God, tonight I destroy every spirit that is causing bad luck in my life, sickness and lack in finance oh lord, as I'm about sleeping tonight I pray not to wake up with it tomorrow in Jesus' name.
Lord, I know that I'm a sinner but lord you told us to ask for forgiveness whenever we go short of your glory father, tonight I pray for forgiveness of sins, lord let not my sins be a hindrance to my prayers in Jesus' name.
Thank you everlasting father for answering my prayers be thou exalted in Jesus' name I have prayed.
Amen.
Please share and click on the follow button for daily evening prayers.
Content created and supplied by: Emmanipen01 (via Opera News )