The kaduna-based Islamic cleric, Sheikh Ahmad Gumi, has accused non-Muslim soldiers of attacking and killing Muslim bandits.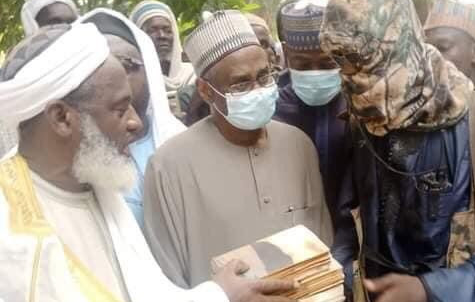 Recall that, Gunmen stormed Government Science College, Kagara, in Niger State, Abducting many students and staff members.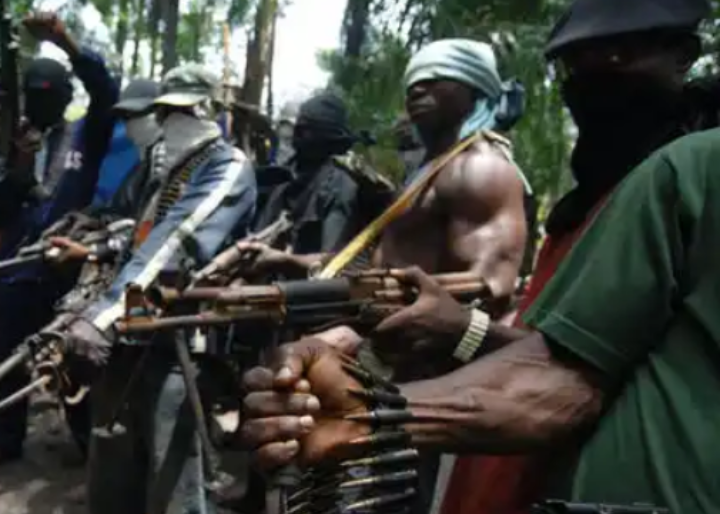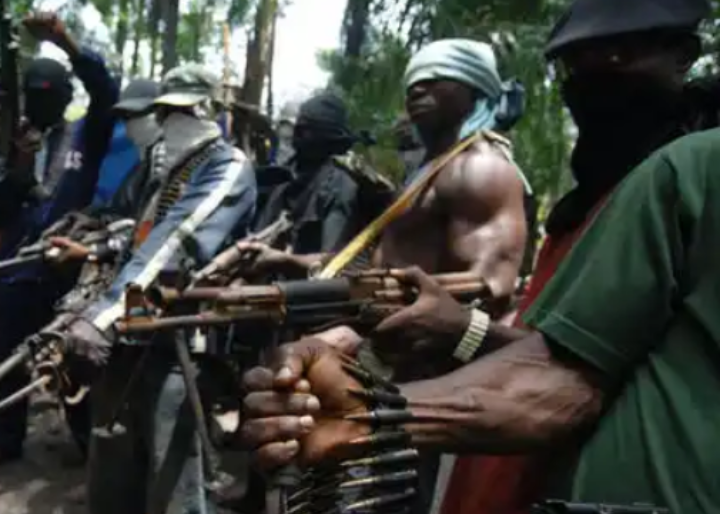 A day after the incident happened, Sheikh Gumi, who is widely known to have access to the bandits, met with the bandits in Tegina forest to negotiate with them for the release of those in captivity. During his meeting with the bandits, Report claimed that the leader of the gang of bandits, Dogo Gide, accused security personnel of killing their family members, and destroying their properties.
Responding to this accusations, Shiekh Gumi told the bandits that those who were responsible for the killings were non-Muslim, adding that they were only trying to cause confusion inorder to if ignite crisis.
Read out what he said;
"What I want you people to understand is, soldiers that are involved in most of the criminalities are not Muslims. You know, soldiers have Muslims and none Muslims. The non-Muslims are the ones causing confusion just to ignite a crisis."
Meanwhile, Popular nigerian activist, Aisha yesufu angrily reacted to this statement of his,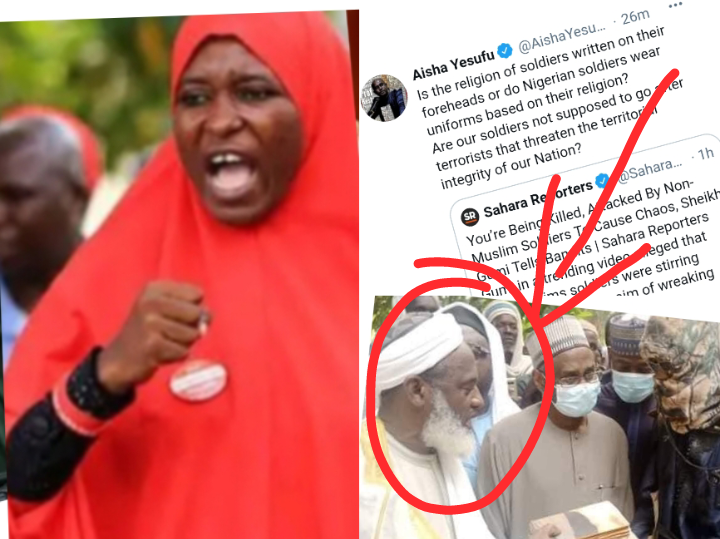 Readout what she said;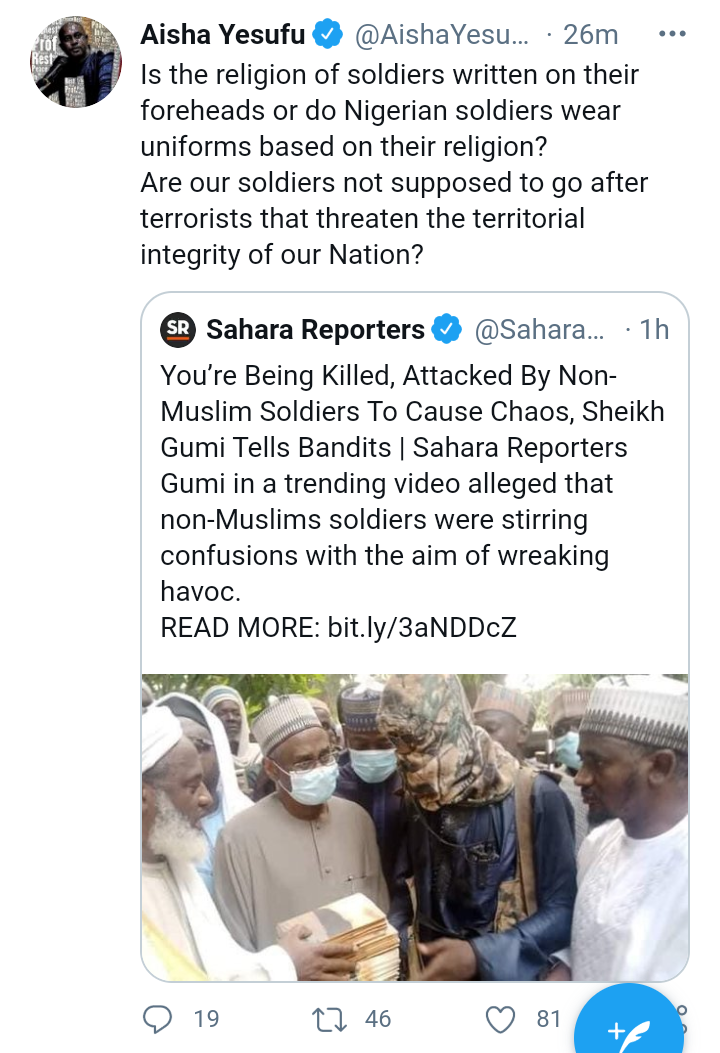 "Is the religion of soldiers written on their foreheads or do Nigerian soldiers wear uniforms based on their religion? Are our soldiers not supposed to go after terrorists that threaten the territorial integrity of our Nation?"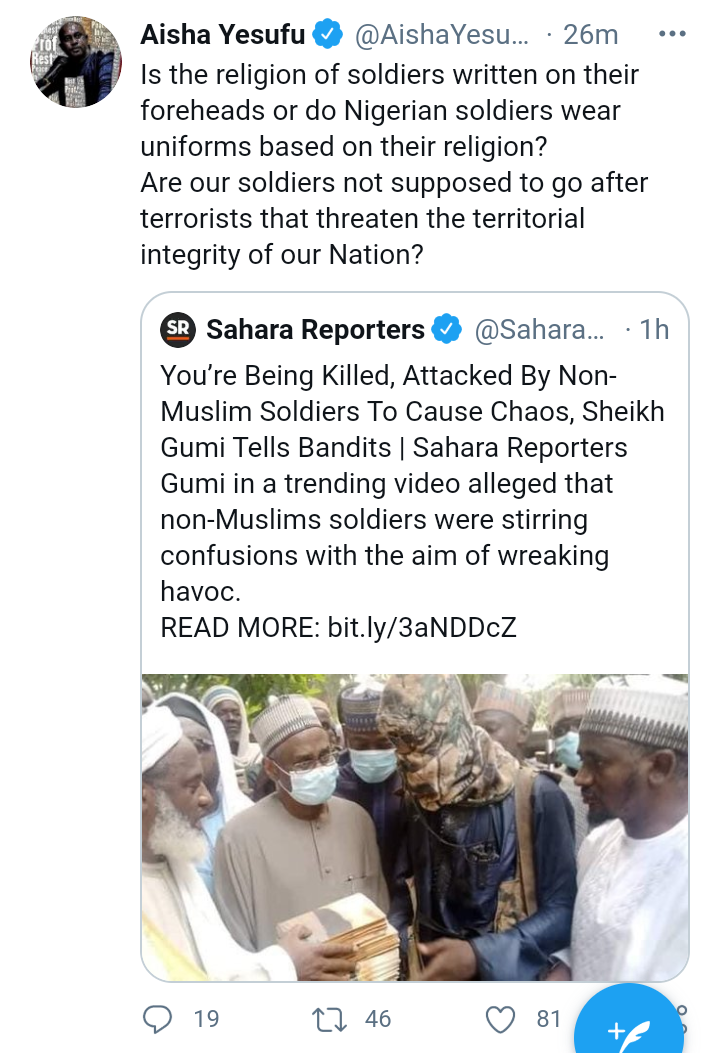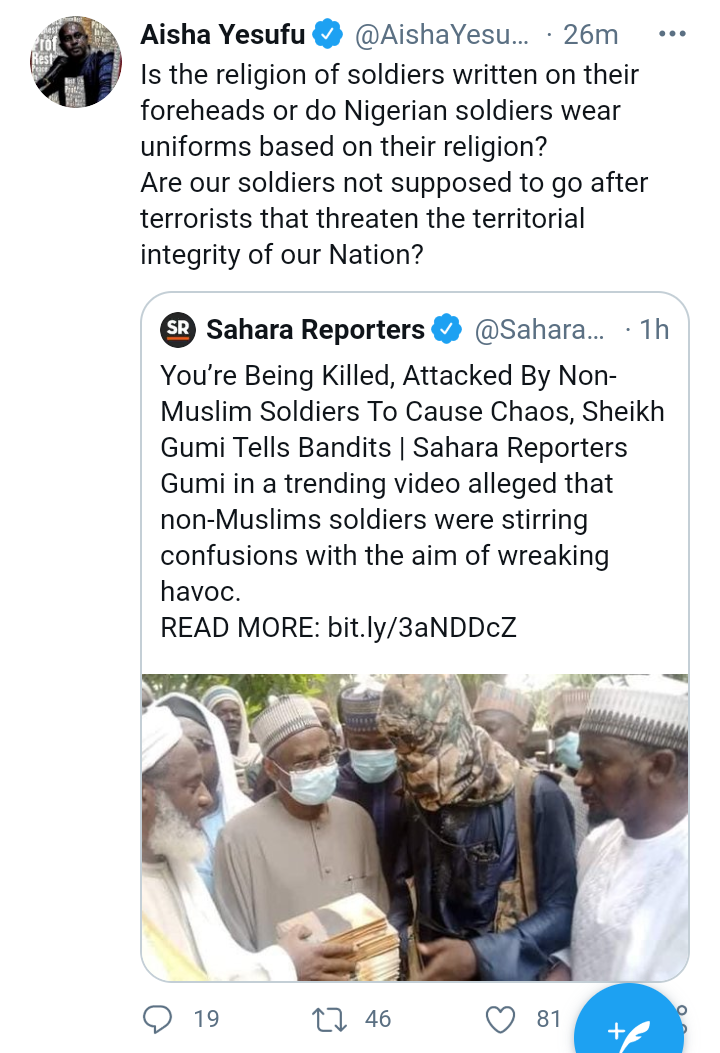 her reactions sparked comment immediately, as many reacted in her favour. below are some of the reactions she caused;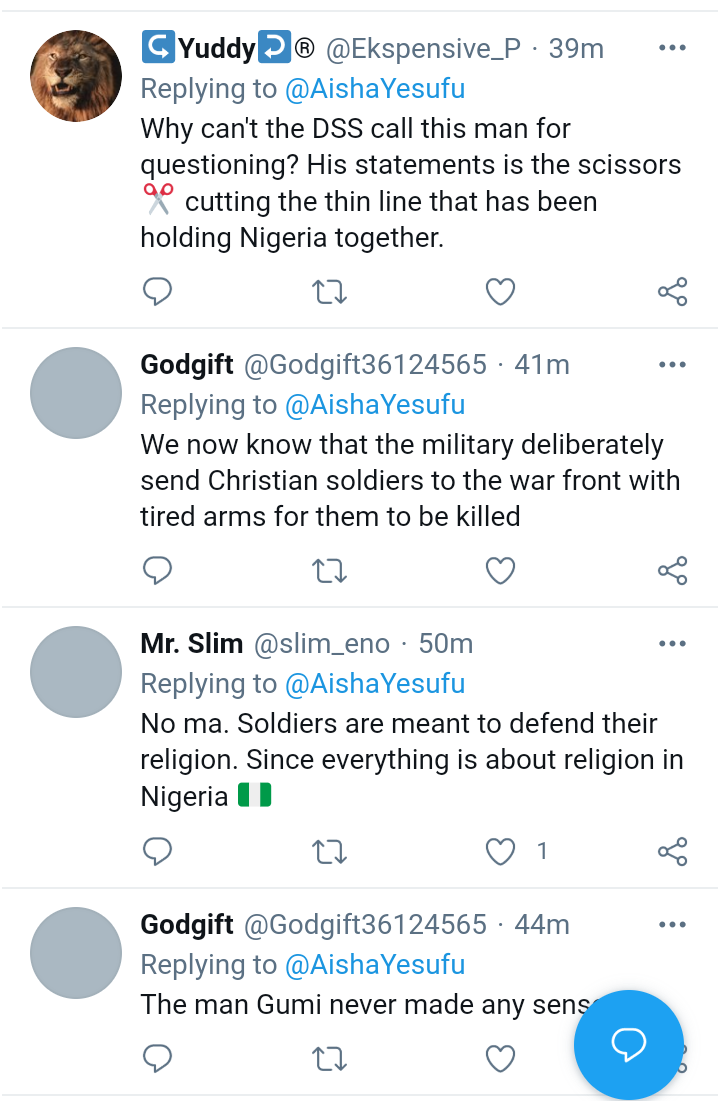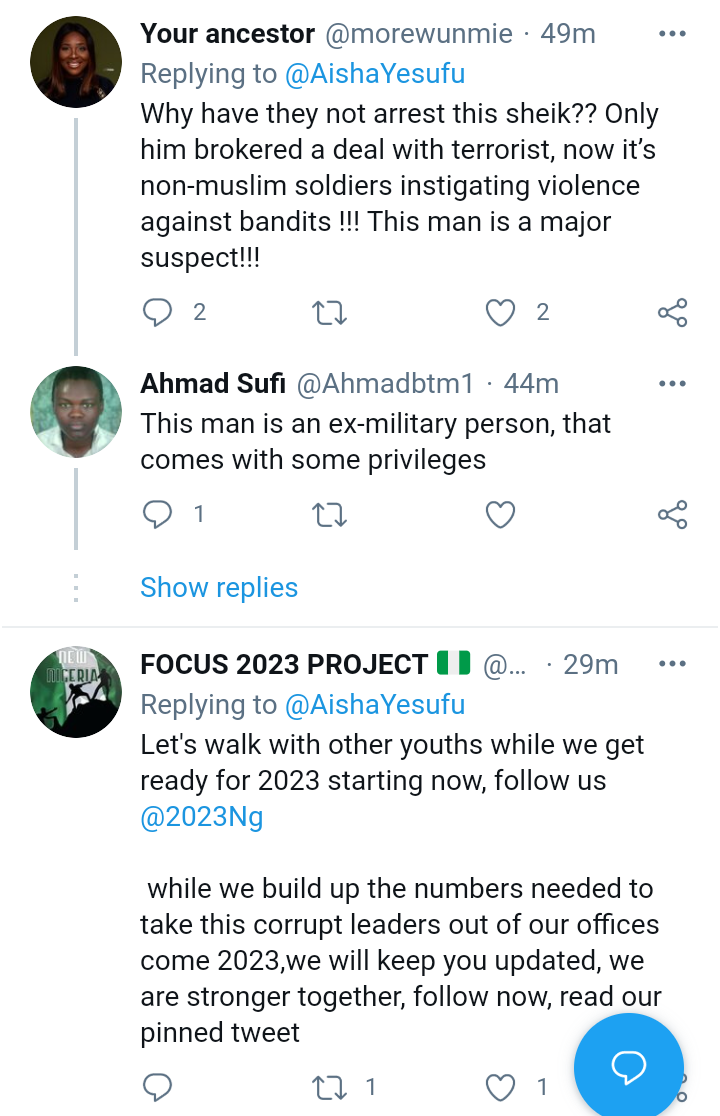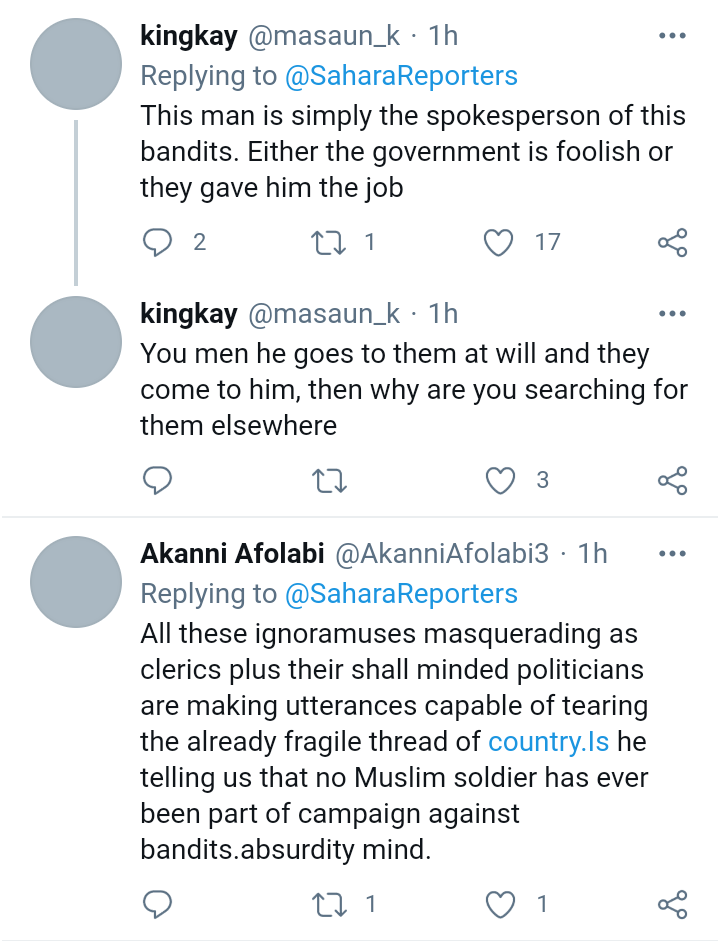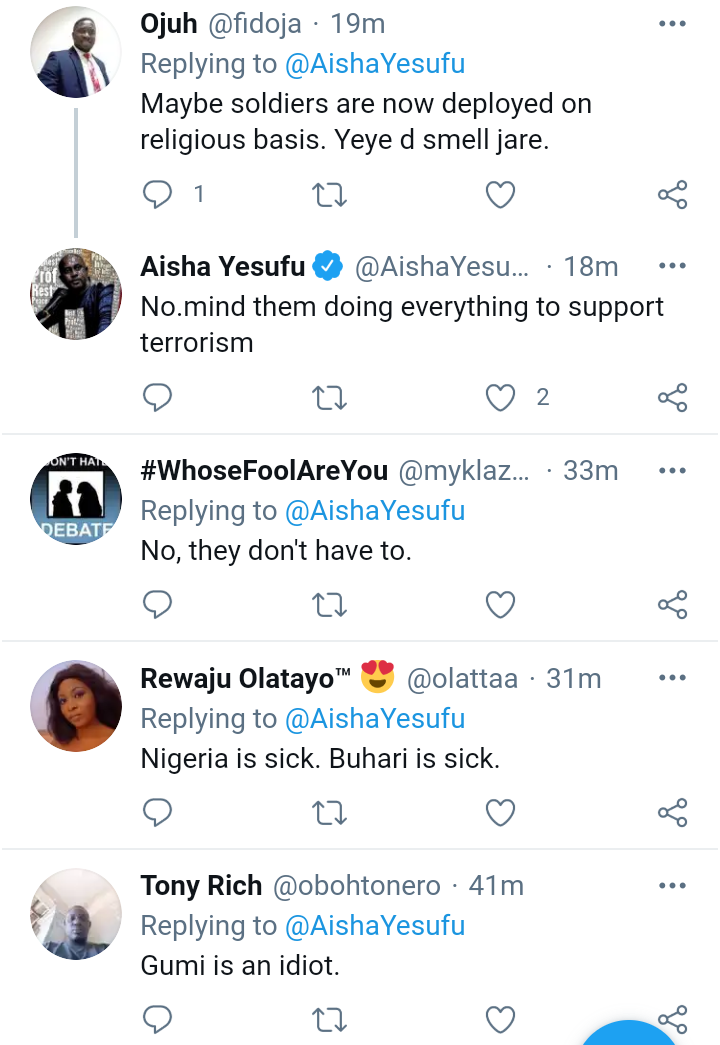 what's can you say about this statement of Sheikh Gumi?
Content created and supplied by: Blogger30 (via Opera News )