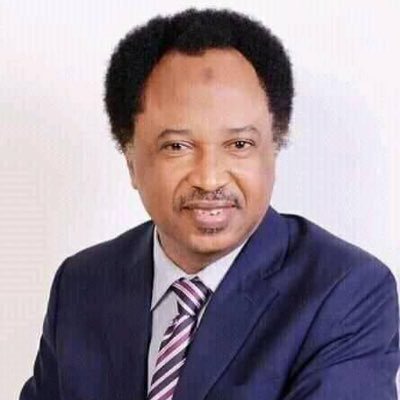 It's not a thing of the past and it's a common way and practice of the religious leaders in the north of using religious to instigate Violence and causes major problem amongs the people.
The northern part of Nigeria is majorly Islamic religious, and many time we've seen religious violence which many times do results to scores of people dead.
Most of the Northerners are illiterate and most times are being controlled by their religion leaders.
Same is happening now when the Islamic clerics Sheu Gumi, that many times meet with the bandits to dialogue for the released of their Abductees.
He said in a statement that the non- muslims members of the armed forces are the one doing the criminal behaviour.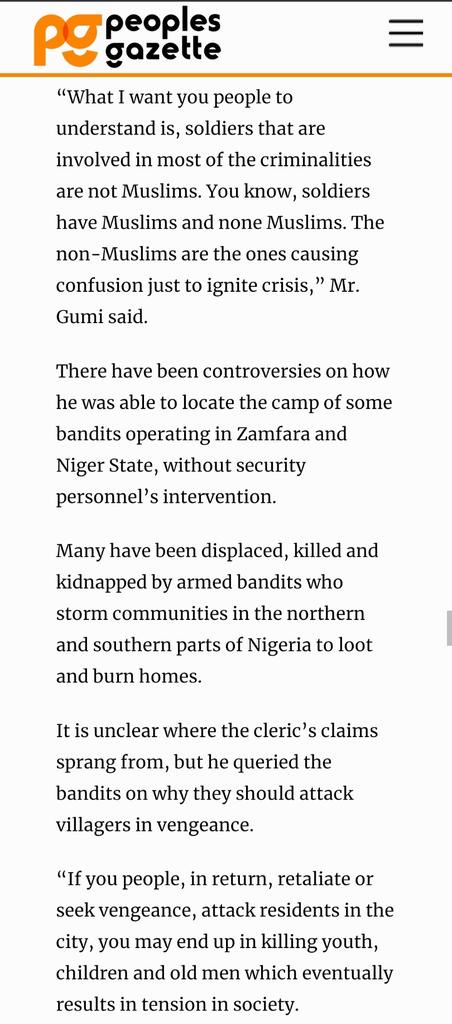 Sen Sheu Sanni Has blow hot on this condemning the statement made by this Islamic clerics.
Nigerian armed forces are one despite religion, faith and ethnic. This might be a way of causing division among them which should be avoided.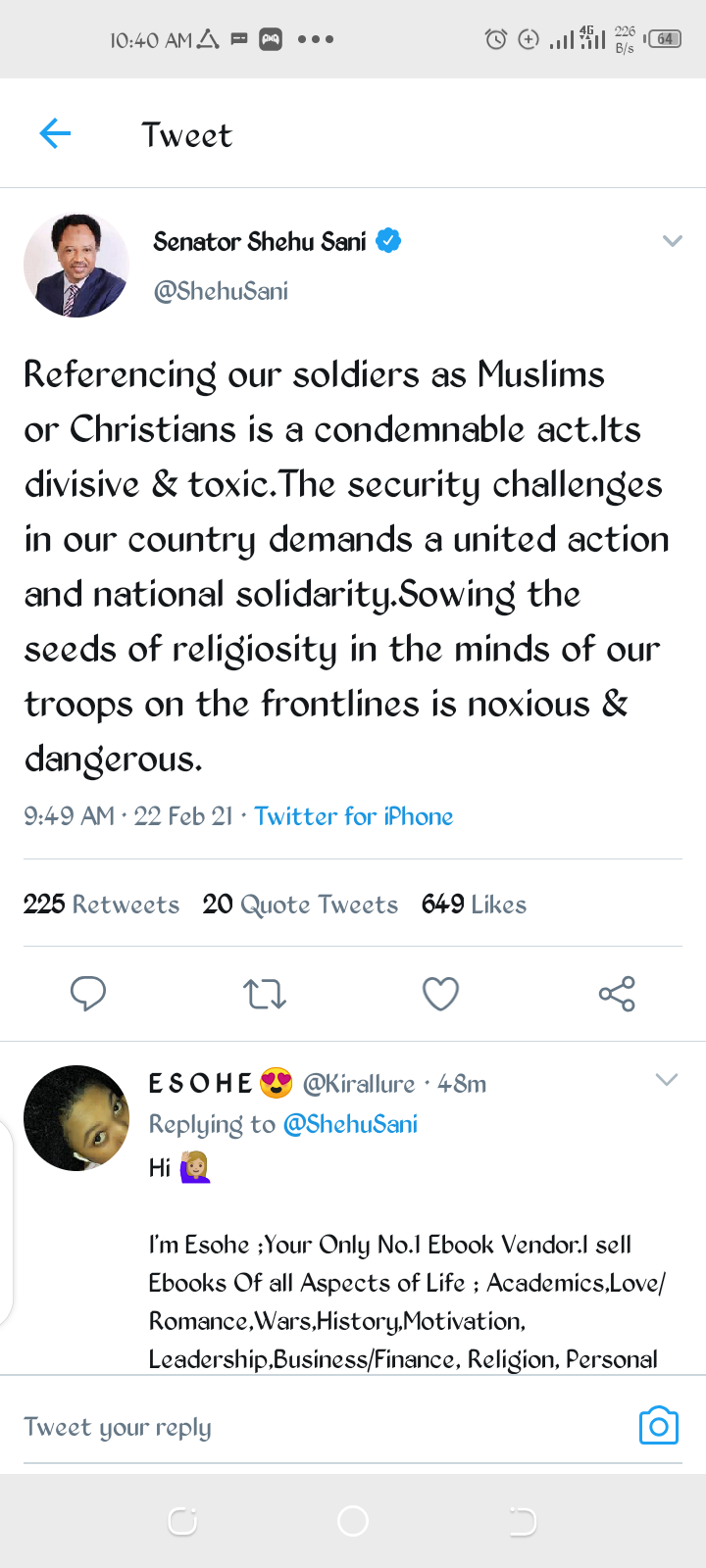 Many Nigerians have also stood up to condemn the statement of this Islamic clerics, saying this is the way of the north and part of it's strategy are to indoctrinate people in the way of religious so that they can be controlled.
This is a threat against national security and such people trying to plant seed of discourse should be made to face the book.
Let's see some reactions and comments from Nigerians.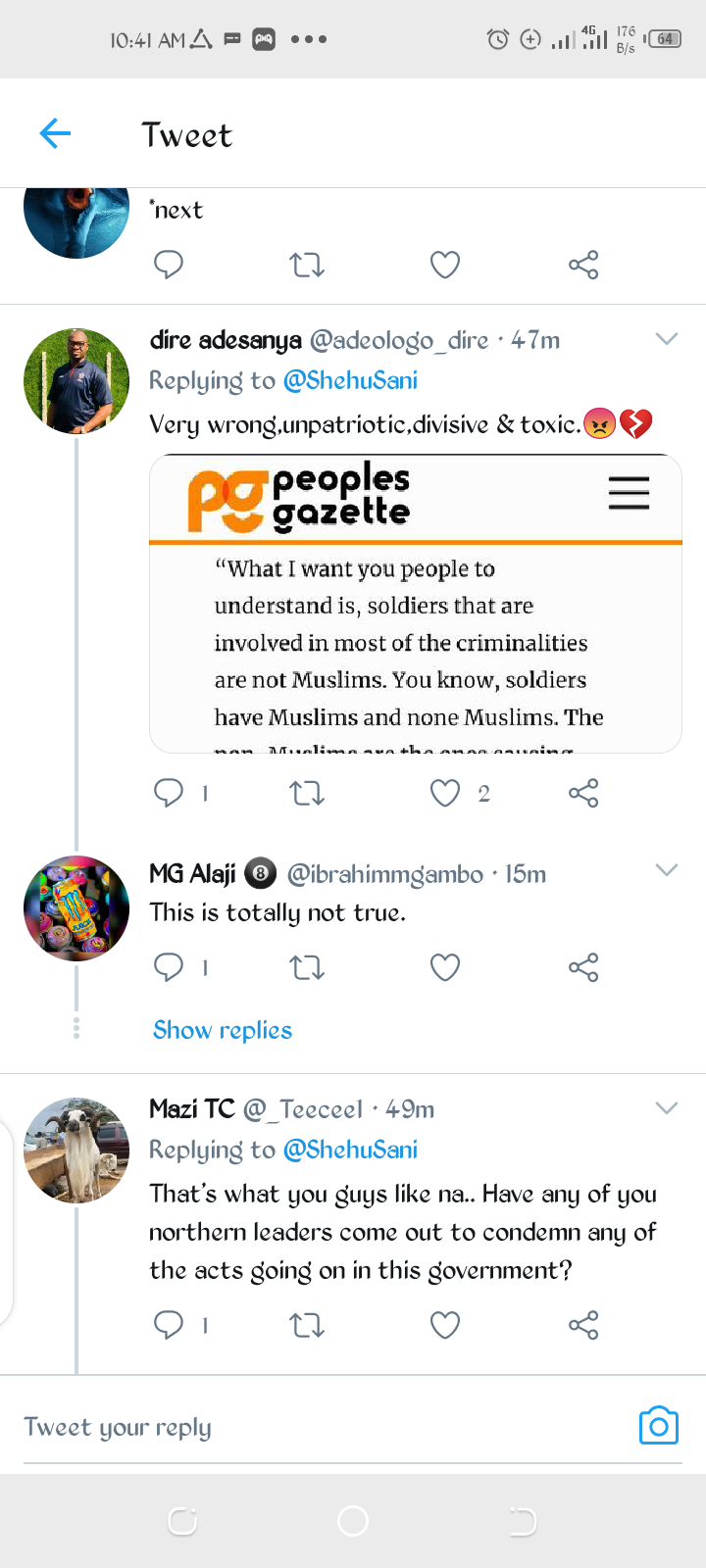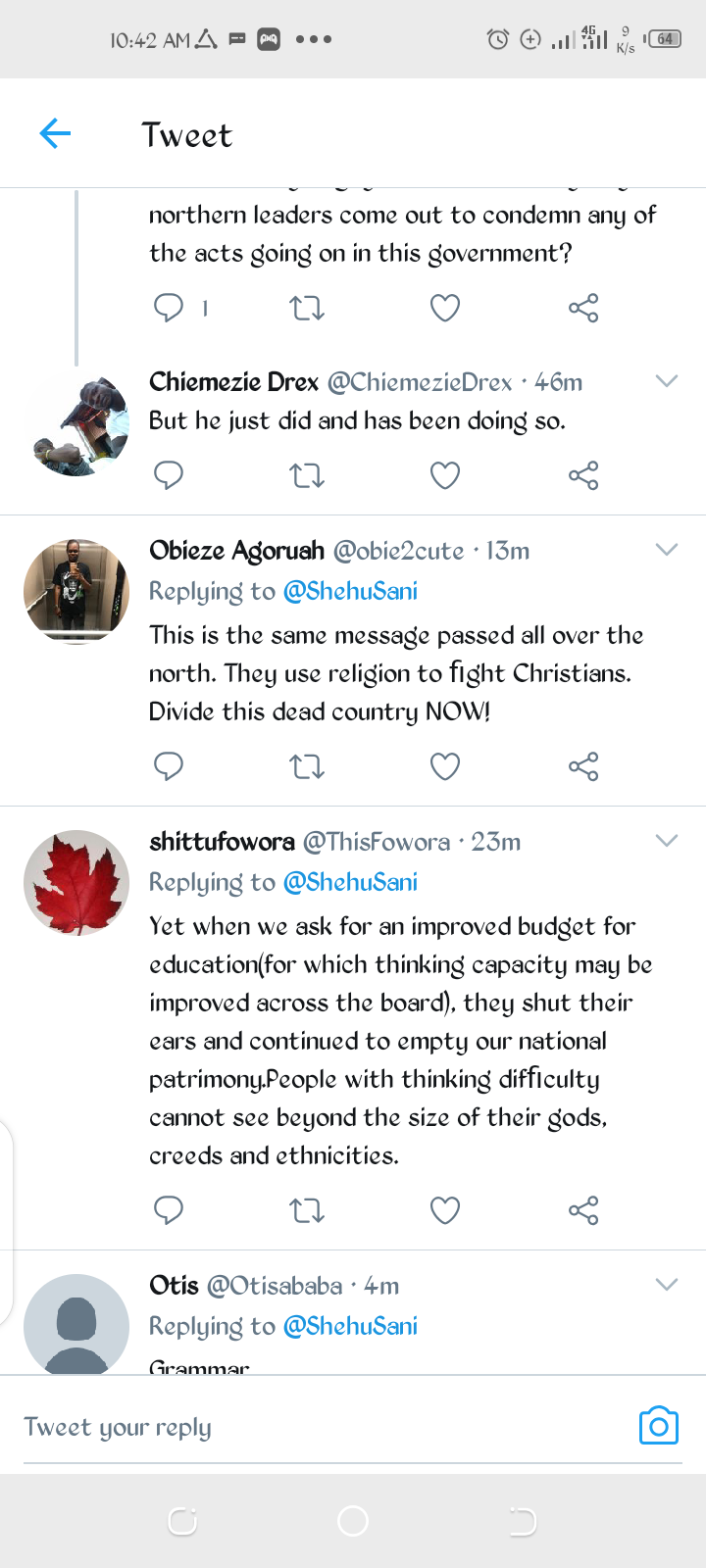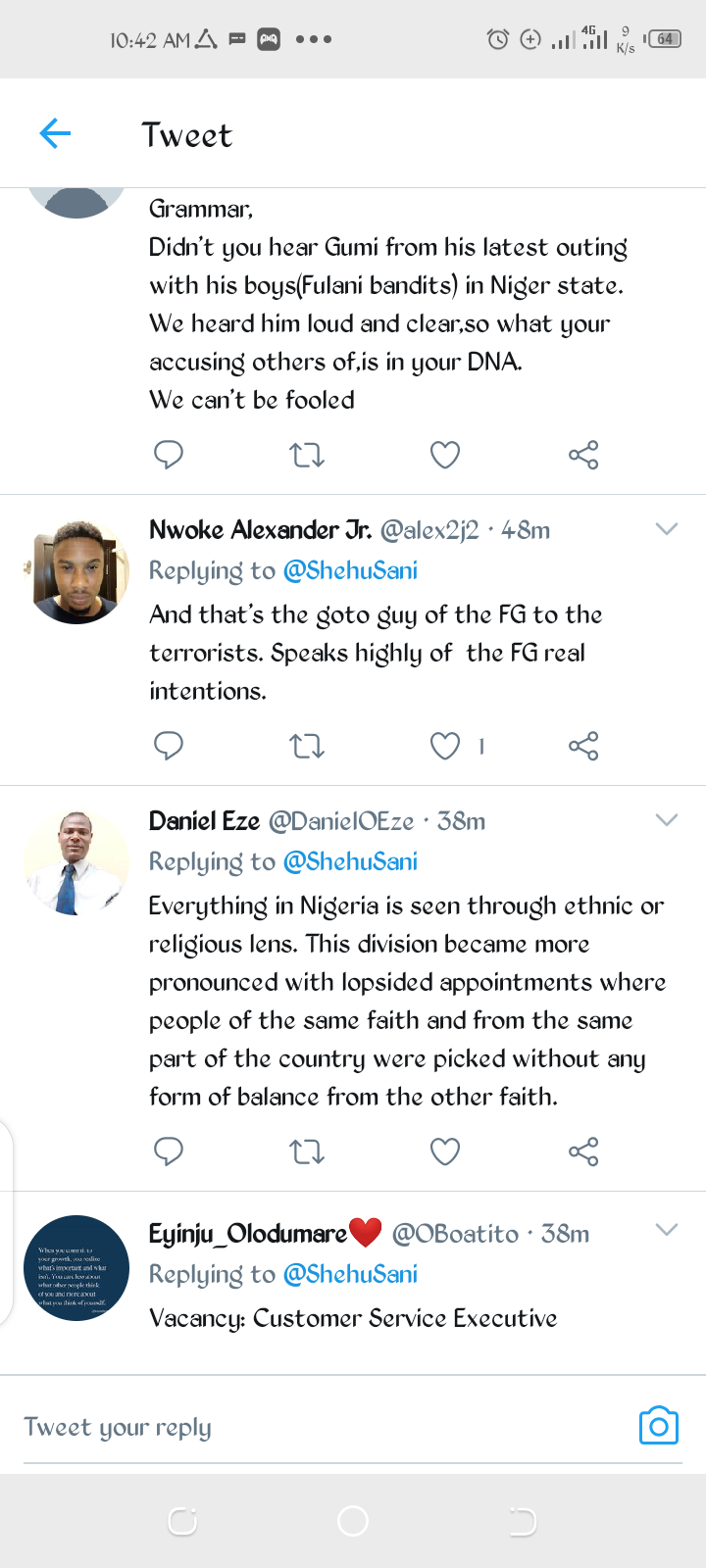 Many Nigerians have asked the government that this clerics need to be probe, and have to tell us how he became so familiar with the terrorist for him to know all their where about.
Content created and supplied by: Davedame (via Opera News )