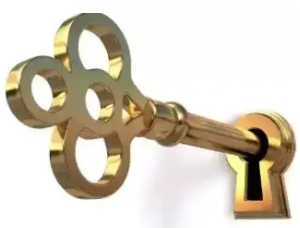 Revelation 3:7. Says, "And to the angel of the Church in Philadelphia write; These things saith he that is holy, he that is true, he that hath the key of David, he that openeth, and no man shutteth; and shutteth and no man openeth". Our Creator, the Lord of lords, and the King of kings is a master door opener.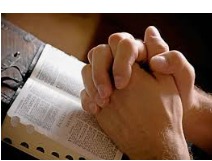 No door is too strong that he can not open. And there is no man or force strong enough to open a door he has closed. Act. 16:25. Says, Paul and Silas prayed and sang unto God. Immediately all the doors were opened, and everyone band was loosed. I see every closed door bursting open for you by fire and thunder, in Jesus name.
Pray these prayers seriously now.
1. Thank God for his word in the book of Revelation 3:7.
2. Confess your sin and ask God for forgiveness.
3. Oh Lord my God, send down the earthquake that will force my door to open this season, in Jesus name.
4. Oh Lord my God, shake the foundation of my life with your earthquake and flush out every opposing plant that is opposing my open doors, in Jesus name.
5. Oh Lord with your outstretched arm, open my doors of greatness and paralyze my antagonists now, in Jesus name.
6. My open door is here, the band of wickedness meant to frustrate my open door this 2021, scatter by fire, in Jesus name.
7. I command my door of breakthroughs in this 2021, to be open by fire, in Jesus name.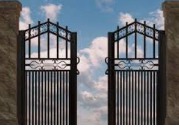 8. Every door the enemy has locked against me, be open by fire, in Jesus name.
9. This is my year of an open door, Lord opens the door of understanding, the door of ideas for me, in Jesus name.
10. Oh Lord open my doors this year, let every heavy burden programmed to distract me from my breakthrough, scatter by fire, in Jesus name.
11. Every evil hand that locks the door of my breakthrough, what are you waiting for, wither by fire, in Jesus name.
12. I command the door of business opportunities to open for me in the morning, afternoon, and evening, in Jesus name.
13. I obtain grace and favor from King of kings and Lord of lords to ascend my throne of Destiny, in Jesus name.
14. The power of God, that lifted Joseph from prison to Palace, lift me up by fire, in Jesus name.
15. Power of darkness conspiracy plotting against my open doors, be exposed and receive the judgment of fire, in Jesus name.
I see business doors, healing doors, financial doors, marital doors, doors of fruitfulness, careers door, e. t. c. Suddenly open for you in Jesus name.
Amen! Amen!! Amen!!!.
Type Amen in the comment section and follow for more prayer points.
Content created and supplied by: JAYRICH (via Opera News )