TB Joshua Gave Out Strong Warnings To Christians Worldwide, Check Out What He Says.
Scriptures: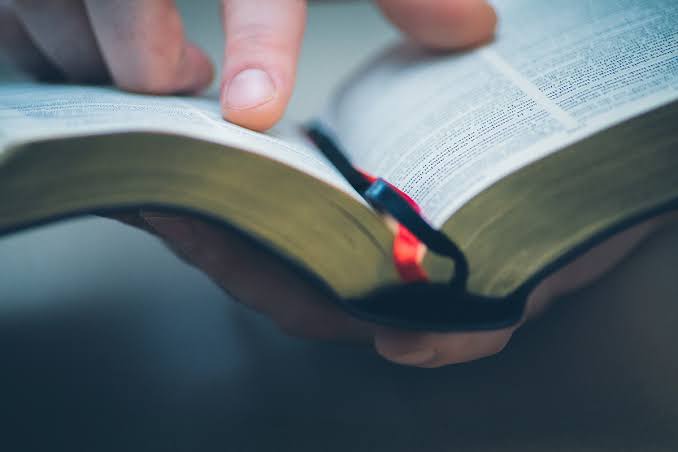 Jeremiah 6:10 (KJV) Says; To whom shall I speak, and give warning, that they may hear? behold, their ear is uncircumcised, and they cannot hearken: behold, the word of the LORD is unto them a reproach; they have no delight in it.
Ezekiel 33:4 (KJV) Says; Then whosoever heareth the sound of the trumpet, and taketh not warning; if the sword come, and take him away, his blood shall be upon his own head.
The Bible tells us Jesus came physically to show us how best to live for, and please God. Jesus was born poor, but He never remains there, He went ahead and break forth many inherited curses, Satan tests, circumstances of birth etc. Focus on Jesus help scale over every barrier, and he will never disappoint you. 
The General overseer of the synagogue Christian church of all Nations PROPHET TEMITOPE BALOGUN JOSHUA A.K.A. TB Joshua has again taken his time and speak to Christians Worldwide on the dues and don't to for you as a believer to start loving Jesus.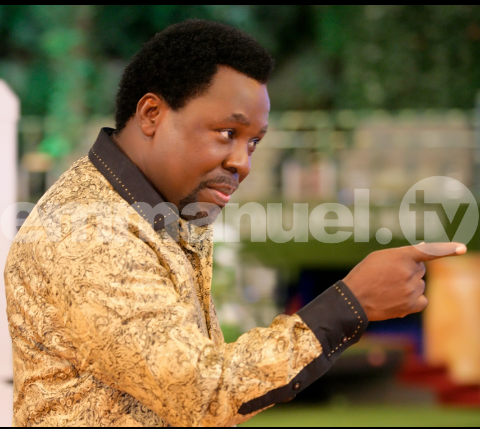 The Prominent man of God who is known to always carry out the assignment given to him by God diligently, He warns Brethren not to keep repeating stories of those that has disappointed them, they should stop pointing fingers at the economy, he asked Christians to stop meditating on their flaws and weakness, The man of God finally asked Christians not to keep talking about their limited education, so they should start loving Jesus. 
He said and I quote;
 "Stop complaining that everyone in the family is poor. Stop repeating stories of those who failed you. Stop pointing your finger at the economy. Stop meditating on your flaws or weaknesses. Stop talking about your limited education and start loving Jesus!"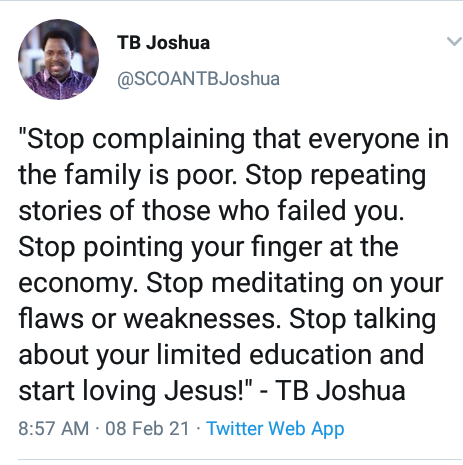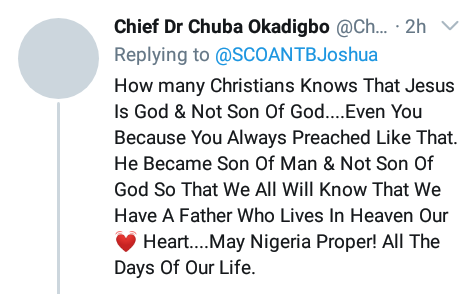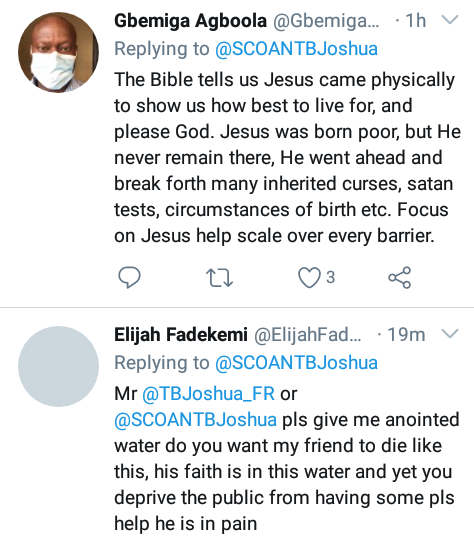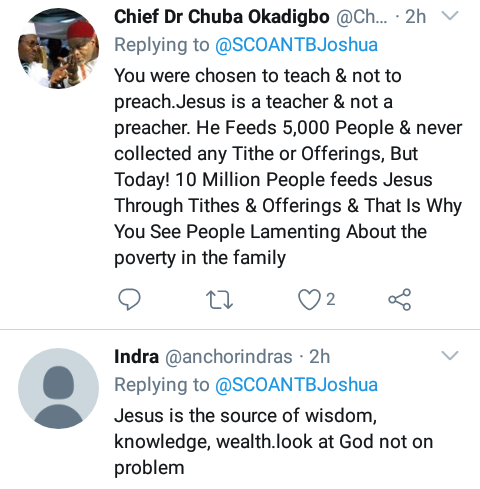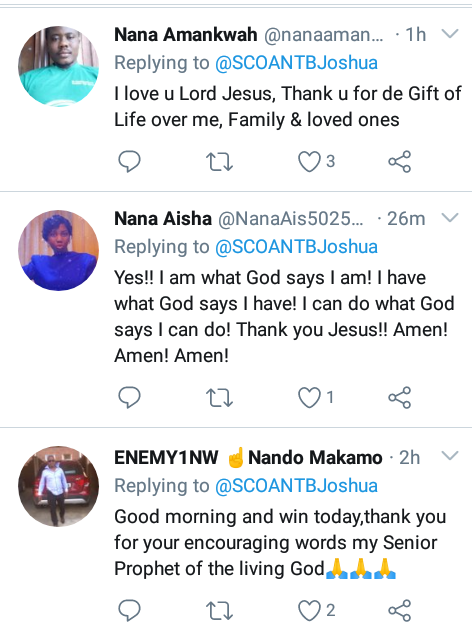 It will be more wiser for Christians Worldwide to listen and obey what the spirit is saying through the man of God. For you to keep loving Jesus Christ then you must forget your flaws and move righteous with Him who never fails. 
The man of God has delivered the message to you again today, and it's now left for you to obey the word of life he has bring to you, I also pray that we shall not miss our stand in Christ for anything else as a Christian in the name of Jesus.
Content created and supplied by: Tunnepa (via Opera News )