Topic: Why God Created Us; Text: Isaiah 43:7
Knowing why God created us is key for living a fulfilled life. As Christians, we should know the intention of God in making us. This intention is otherwise called purpose. We aren't on earth to mark presence, we are here to be what God wants us to be.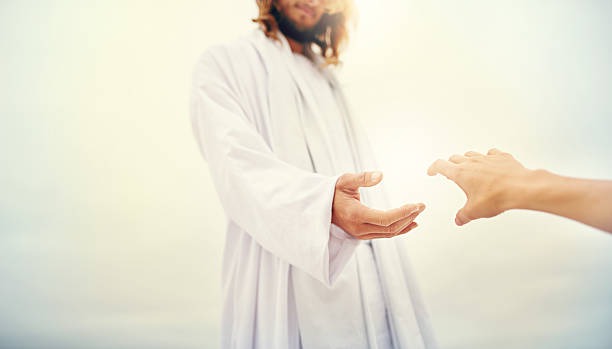 Many Christians are pursuing a purpose that God doesn't give them. They are living for something else order that the correct thing in the heart of God. No wonder the Bible in Hosea 6:4 says " My people perish because they lack knowledge...."
Today, we will be looking at God's purpose for creating us.
Do you know that no creature on earth is without purpose? To say that something has no purpose is to say there is no Creator. When you design something, you, first of all, develop an intention before you build it up. Purpose predates creation and innovation.
Jesus Christ revealed to us that he comes for a purpose. The Bible in Mark 1:38 says, 'Let's go into the next towns, that I may preach there also because for this purpose I have come forth." May I ask you, 'for what purpose have you come forth'?
In Isaiah 43:7, the Bible says, "Even every one that is called by my name: for I have created him for my glory, I have formed him; yea, I have made him."
From the scriptures above, we understand that those who are called by the name of the Lord are Christians. The next sentence tells us why God made us - for His glory.
You are created to express the nature of God. God made us in His image and likeness. This implies that our formation is like God and we can express His nature by exercising authority over other creatures including Satan and his agents.
In summary, we are created for God's glory. We are made like Him to exercise authority over His creation because He said in Genesis, "have dominion over everything." We can become His glory by yielding ourselves to the Holy Spirit so that He can guide and lead us to do God's will.
Lastly, here is what you must know "  I am crucified with Christ: nevertheless I live; yet not I, but Christ liveth in me: and the life which I now live in the flesh I live by the faith of the Son of God, who loved me and gave himself for me." Galatians 2:20
Is Christ the one living in you? Let's pray.
1) Lord Jesus, I believe in you. Help me to know about your purpose for creating me. Help me to also live it till the end.
2) Come and take over my life. Lead me Holy Spirit to do the will of my Father in heaven. As I sleep tonight, give me deeper revelations your word in the name of Jesus, amen.
Type your prayer request, question or testimony in the comments section below. Share this with your friends and family.
Content created and supplied by: Sciencehotgists (via Opera News )