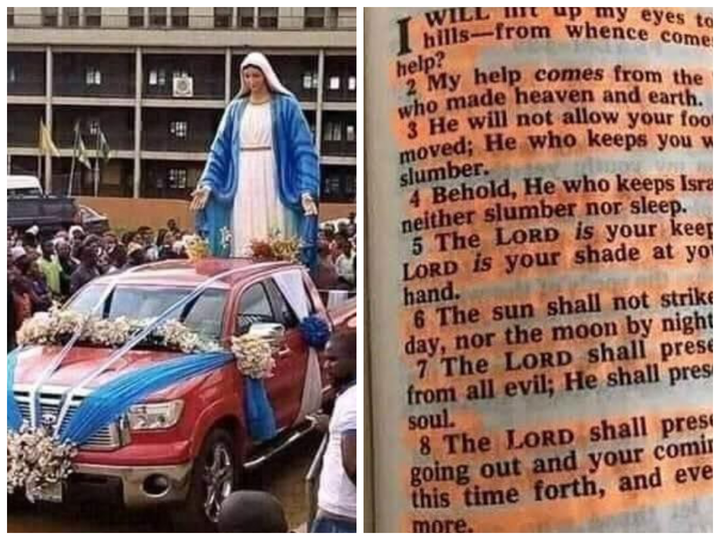 Over the years, Catholics have been accused of worshiping idols. This is because the Catholic churches often have statues of Mother Mary and other saints in the chruch premises, where most people kneel to pray.
Those who do not understand these practise often regard it as idol worshipping.
However this article I will enlighten you more on why catholics often pray to Mary and these so called idols.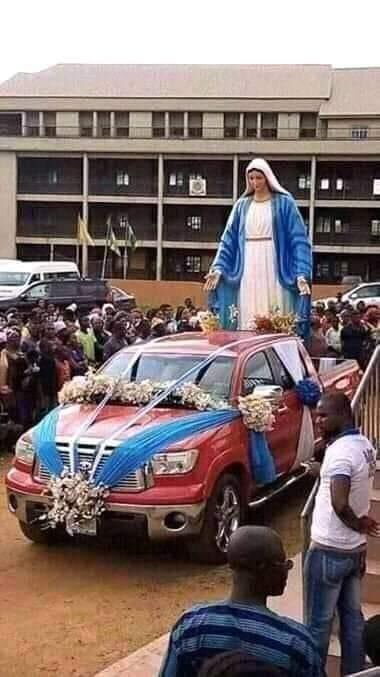 Do Catholics really worship Mary?
In John chapter 2 v 1-11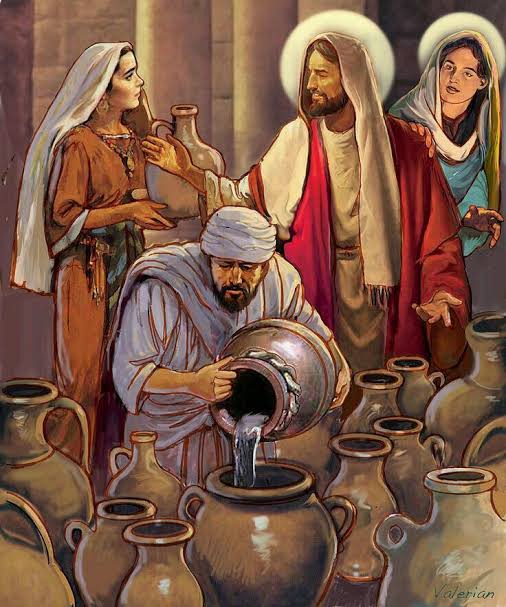 Jesus and Mary attended a wedding at Cana, and when the wine got finished, Mary told jesus.
However, jesus replied, "women my time has not come, you do not tell me what to do"
Mary then told the servants to do what jesus asks them to do. Long story short, jesus turned water into wine and that was his first recorded miracle
(Note that he had no intention of providing wine for the couples, it was mother Mary's intervention that persuaded him).
This is the sole reason why Catholics honour Mary, they pray to her to solicit for help from her son, just as she persuaded him at the wedding.
Have you ever needed something so bad, you ask you father and he scolds you, you then go through your mother, and then you father magically grants your request. That is the role of mother mary in the bible.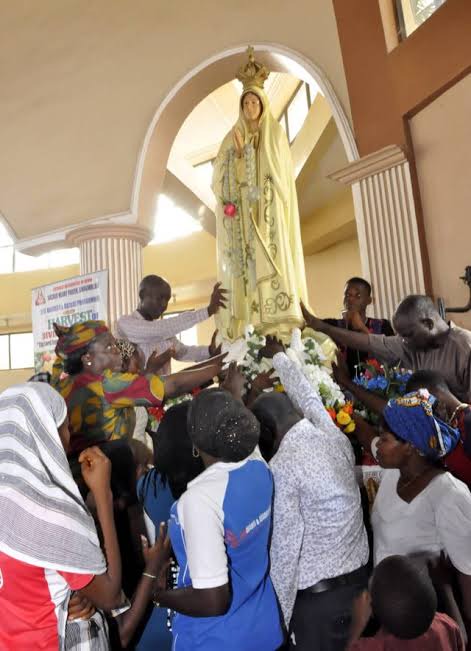 Do Catholics worship idols?


Below is a bible verse, where God used a statue as a point of reference
In Number; 21:4-9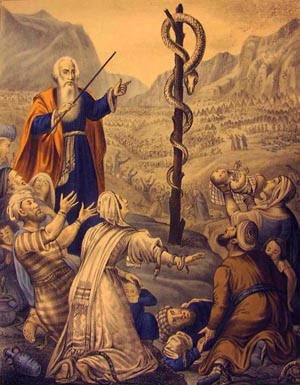 4. But along the way, the people became so impatient 5 that they complained against God and said to Moses, "Did you bring us out of Egypt, just to let us die in the desert? There's no water out here, and we can't stand this awful food!"
6 Then the Lord sent poisonous snakes that bit and killed many of them.
7 Some of the people went to Moses and admitted, "It was wrong of us to insult you and the Lord. Now please ask him to make these snakes go away."
Moses prayed, 8 and the Lord answered, "Make a snake out of bronze and place it on top of a pole. Anyone who gets bitten can look at the snake and won't die."
9 Moses obeyed the Lord. And all of those who looked at the bronze snake lived, even though they had been bitten by the poisonous snakes.


Now would you say the snake was an Idol?.
The snake was used as a reference, that who ever believed in him should look upon the snake and be healed.
The role of the statues are to remind us of the sufferings of Jesus, Just as photos helps to remember one's mother by looking at her photograph, that is the same way statues of Jesus on the cross and others helps to remember him.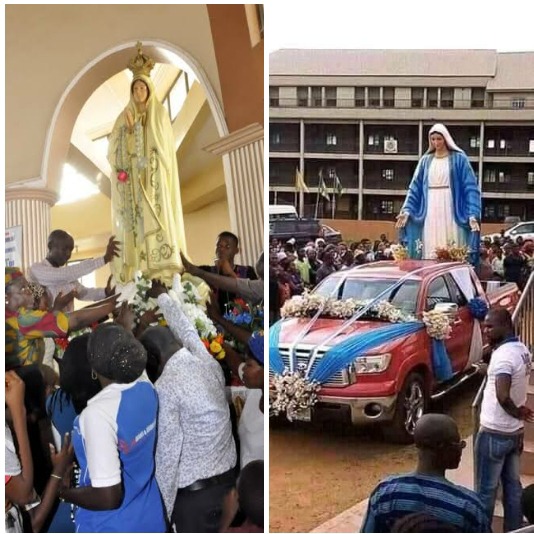 Content created and supplied by: Socialmediajagaban (via Opera News )