"In isolation, how can we overcome our enemies?", this is a one million question asked Muslims by the founder and Ameer of the Jama'at Ta'awunil Muslimeen, Sheikh Daud Imran. The cleric who felt disturbed at the rate at which Muslim communities are in disarray nowadays said it is high time they stop living in isolation if they want to conquer enemies of Islam!
Photos: The Muslim cleric and Ameer of Jama'at Ta'awunil Muslimeen, Sheikh Daud Imran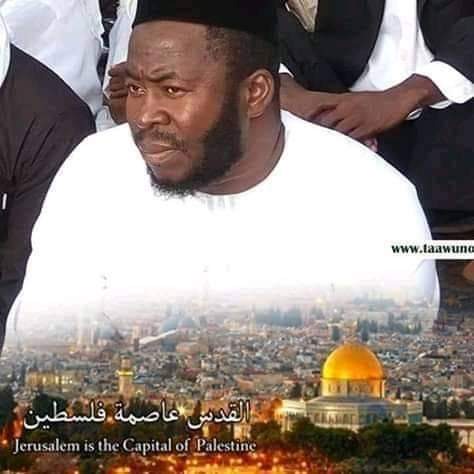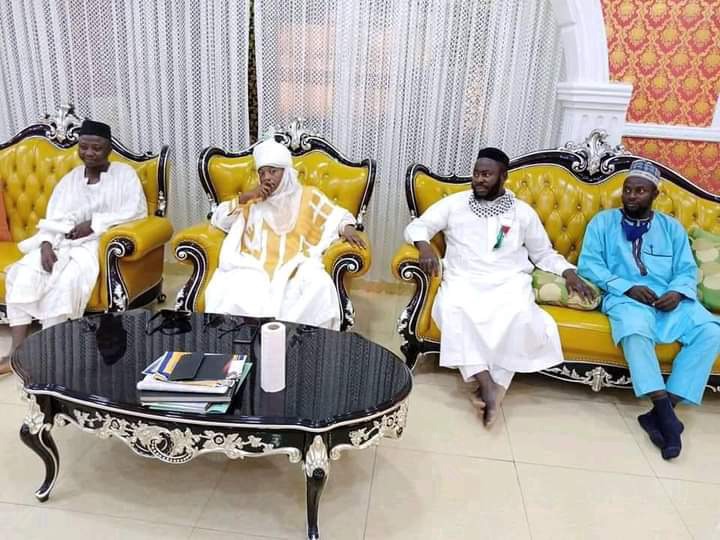 Of course, Islam places much emphasis on the need for the togetherness, have a unity of purpose in line with the tenets of the religion and appoint a knowledgeable and honest leader to lead them! In simple words, the nature of muslims from the beginning, does not allow it to live without someone to organize its affairs.
The cleric said and I quote: "And abolishment of Khilafah does not say Muslims should not organize themselves under a leader to attain spiritual development, guide their steps and work under his rule. The lack of this is the reason why today Muslim communities are in disarray".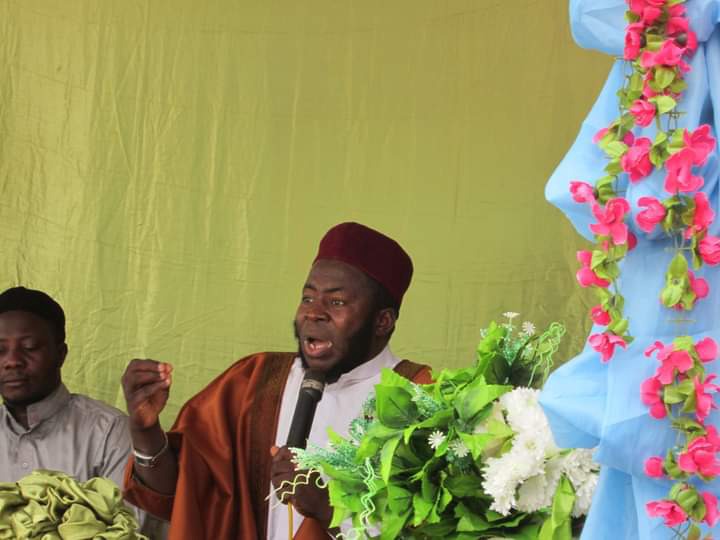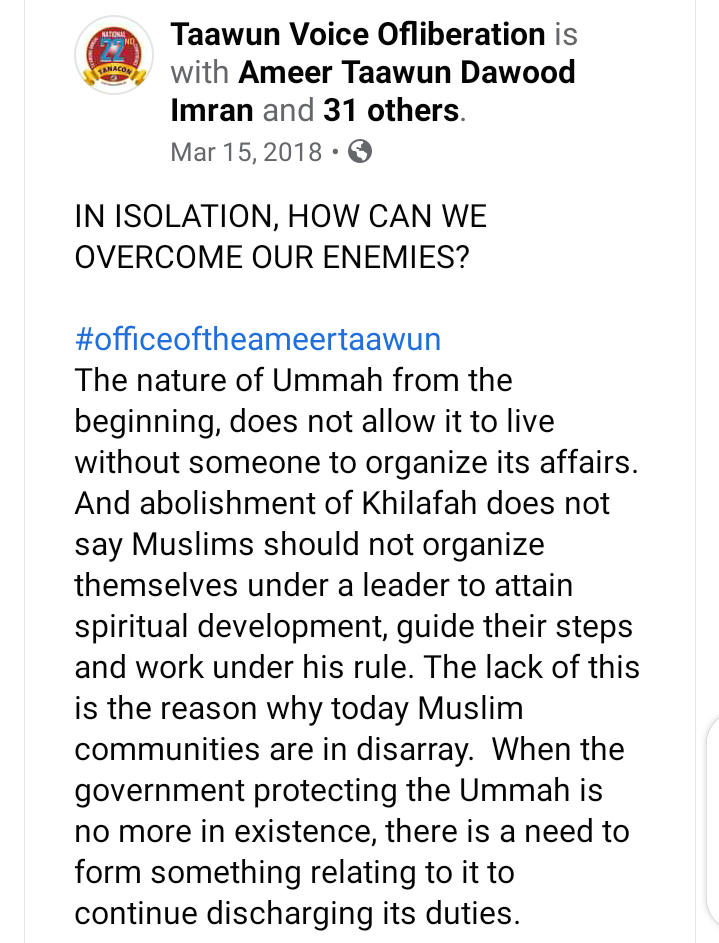 Before muslims used to have 'Chaliphates' before the advent of Western ways of government like military, democracy, autocracy, rulership, and so. In northern part of the country, the Caliphate then was Usman Dan Fodio who governs, oversees and fights for the affairs and rights of Muslims. Today, it is no more! This is why the Islamic Cleric attributed the fraction among Muslims to the abolishment of the Caliphate system of government!
While affirming the importance of having a consensus leader for Muslims to win enemies, he cited the likes of Roman Catholics having Pope, Anglicans having Archbishops, Jews having Rabbis, Buddhists having Dalai Lamas, Masonic lodges having their Masters, political parties have their leaders!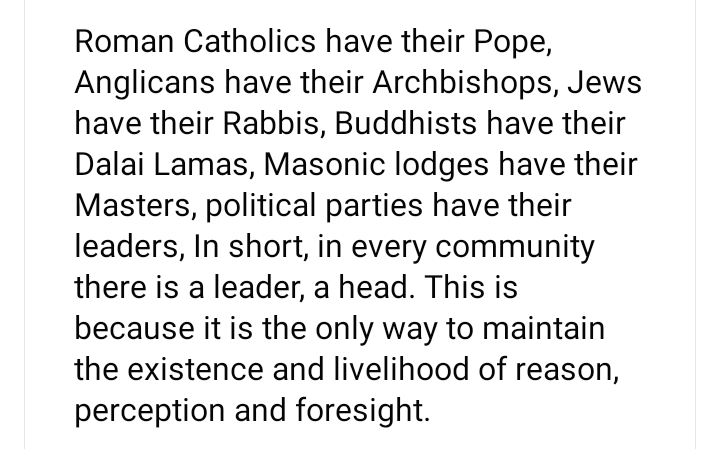 In short, in every community there is a leader, a head. This is because it is the only way to maintain the existence and livelihood of reason, perception and foresight. On the issue of insecurity rocking the country, the cleric maintained that government has failed to protect muslims. Therefore, there is need for muslims need to find a leader that that would continue discharging its duties.
According to Hadith as quoted by the cleric, it reads: "Whenever three of you are traveling, you should elect one as your leader." (Abu Dawood). The message here is that Islam is against loneliness. This means, we cannot overcome our enemies when we are in isolation, Ta'awunu Ameer remarked!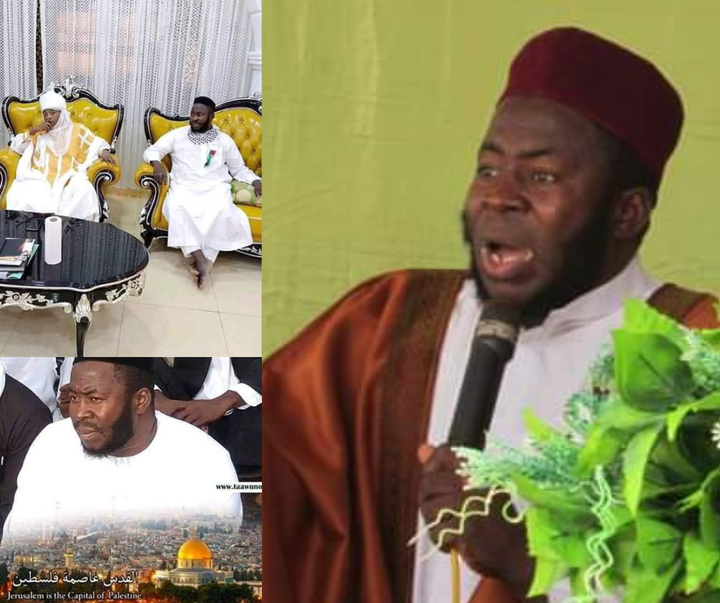 DROP your own opinion, like this article and follow me for more interesting articles.
KINDLY SHARE this article via Facebook and Twitter. Thanks
Content created and supplied by: Optimallove (via Opera News )