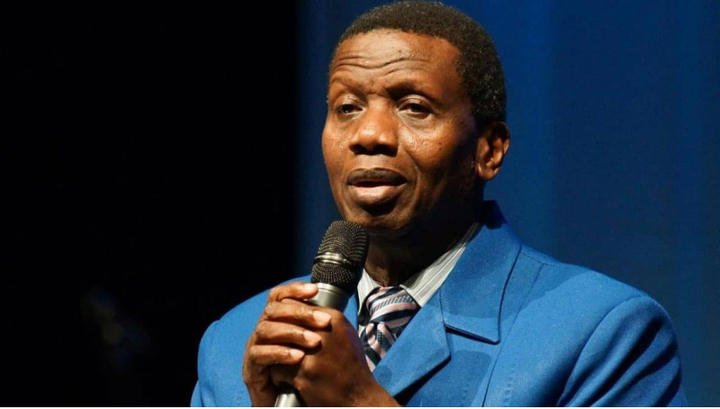 In line with the ongoing Inter-ethnic crisis between the Yorubas and the Hausas/fulanis in the south-west part of the country, rumours have been making the rounds about a prayer point that was credited to the general overseer of the Redeemer Christian Church of God (RCCG), Pastor E. A. Adeboye.
Below are the said prayers point as tweeted on his his official Twitter account: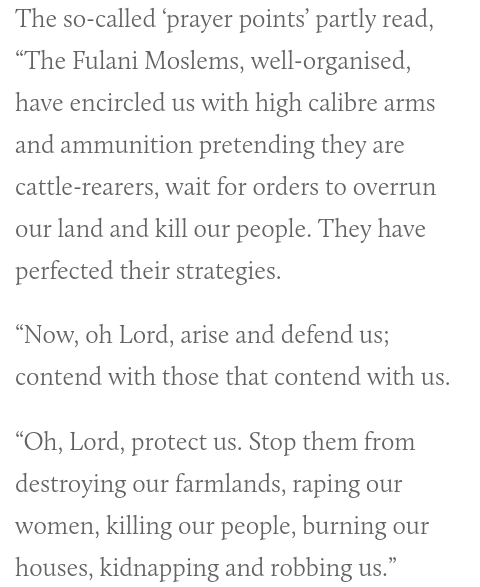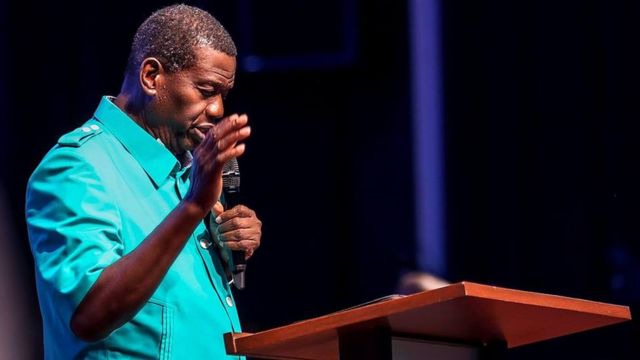 However, the soft-spoken globally renowned and reputed clergy has totally denied knowledge of the said prayer point that are targeted at the fulani herdesmen in the south-west region of the country.
According to Sahara Reporters tweet, while distancing himself from the prayer points, Pastor Adeboye referred to the reports about the prayer point as fake news, and should be ignored.
See below for the screenshots of his statements denying the prayer points: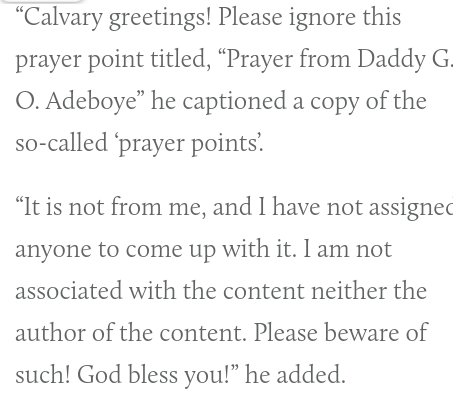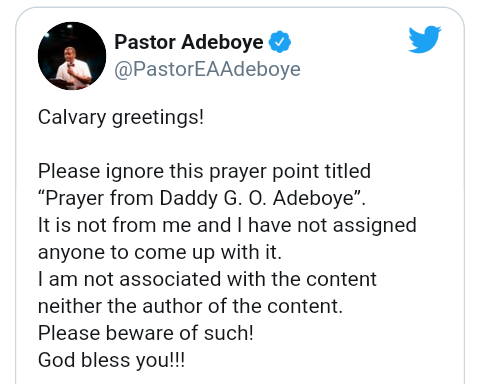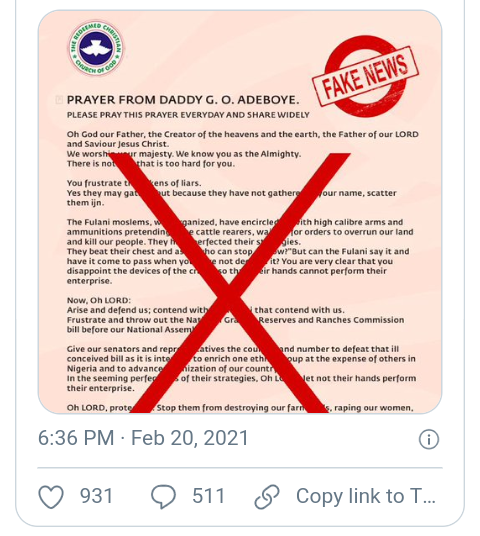 Hm! It is really hard to believe that someone could stoop so low that he would possibly think of a thing of this nature.
What is your stance on this?
Please, do well to like, share and comment on this article. Also remember to activate the follow key in order to always be the first to get my next write-ups.
Content created and supplied by: ohonsiwrites (via Opera News )