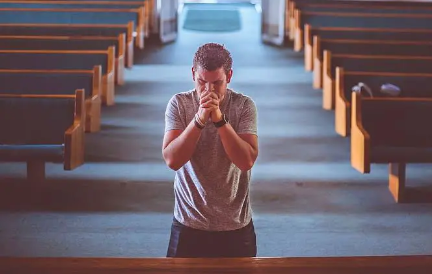 Bible Text: Ephesians 6:10-18
In this end time there is need to be spiritually strong and bold in order to out manoeuvre Satan and his agents. Satan has no regard for God and he is determined to frustrate everyone that is a lover of God. His major objectives are highlighted in Daniel 7:25 "And he shall speak great words against the most High, and shall wear out the saints of the most High, and think to change times and laws: and they shall be given into his hand until a time and times and the dividing of time." His strategies are:
- to defy God and His plans (as he did by overturning God's plan for Adam and Eve)
- oppress the people of God by weariness to make them compromise and sin.
Therefore it is imperative to map out strategies to overcome Satan's onslaught by:
- putting on the Lord Jesus Christ
- guarding your mind from evil arrows
- taking on the shield of faith
- avoiding discouragement and weariness
- spending time with God in Bible reading and prayer.
I enjoin you to pray the following prayers with fervency:
1. I frustrate the plans of the enemy to derail me from the ways of God in the name of Jesus.
2. I reject every evil opinion to compromise my faith in God in the name of Jesus.
3. I refuse to be discouraged by any problem or challenge confronting me in the name of Jesus.
4. Father Lord take up all my anxieties and disappointment and give me rest.
5. O Lord give me divine immunity to resist every temptation of Satan.
6. Arrow of untimely death shall not come upon me during the day or night in the name of Jesus.
7. Every conspiracy against me in any aspect be nullified and destroyed in the name of Jesus.
8. O God arise and scatter the evil rulers and authorities of the unseen world fighting against me in the name of Jesus.
9. Holy Spirit help me to understand and interpret the word of God perfectly in the name of Jesus.
10. Every handwriting of accusation against me be nullified by the blood of Jesus Christ.
11. The plan and purpose of God for my life shall be established in the name of Jesus.
12. O Lord remember me and command your blessings upon every aspect of my life.
Content created and supplied by: Adolfem (via Opera News )