Dilovas Ministry International....(Divine Love Assembly)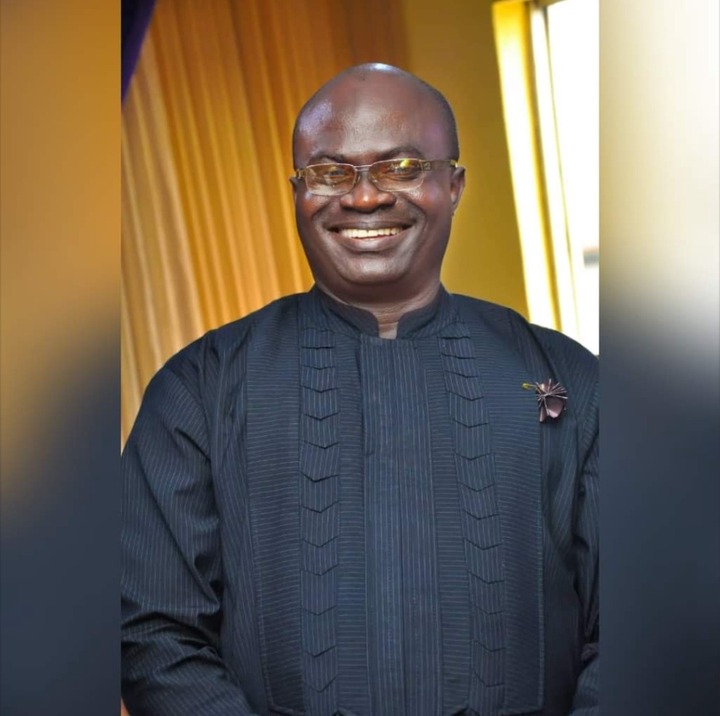 Def. - Generational curse or family curse is a reoccurring problem that steals, kill, and destroy the lives and wealth of the members of the affected family. 
More so it is a payment or recompense for the inequities of the family. 
Lam. 3 : 64 - 66.
Deut. 28 : 15 - 48, 49 - 68.
However to escape from these curses , here are the fundamentals -: 
AVOID A SINFUL LIFE. -
When a parent lives a sinful life ,their children are most likely to practice the same sinful life style. 
Therefore the effects of the sins are naturally passed down from one generation to the next.
Ex. 20 : 5 -6, -:
You shall not bow down to other gods ,nor serve them for I the Lord am a jealous God visiting the iniquity of the father on the children to the third and fourth generation of those who hate me.
To avoid a sinful life you have to change your ways and make peace with Almighty God through Jesus Christ our Lord and escape from those Generational/ family curses by following these steps -: 
Step 1 REPENTANCE.
Repentance starts from recognizing that you have committed a sin against the Heavenly Father and also your fellow man.
And by feeling sorrowful/ regret for the pains your actions and inactions may have caused other people. 
Simply put Repentance is a process by which a person turns away from his or her sins and mistakes and seek forgiveness from his God.
Ezek. 18 : 20.
Joshua .7 : 19 - 20.
Step 2 CONFESSION /SALVATION. 
True salvation by our Lord Jesus Christ via his death on the cross of calvary, redeemed us from the curse of the law having become a curse for us as it is written cursed is everyone who hangs on a tree.
Gal. 3 : 13 - 14.
And his death also brought new life unto those who truely and genuinely seek him in salvation, for the Bible says when one is in Christ Jesus old things passed away and all things become new.
2corinth. 5 : 17 - 21.
However salvation can't be genuine or complete without confession of sins, with genuine desires to completely cut off from such sinful life.
Feeling sorrowful is different from confession and it is not enough as sorrowful is a thing of heart and mind alone while confession is open with your mouth even the Bible said with confession salvation is achieved.
1Jn. 1 : 9 -10.
Prov. 28 : 13 - 14.
Rm. 10 : 8 - 12.
FORGIVENESS. ;-
After genuinely confessing your sins you must ask God for forgiveness of your sins and also from anyone you have offended in any way and from yourself. 
It is a sign of humility and it is also crucial to receiving God's mercy and forgiveness. 
You must also forgive all the people that offended you so that God himself will forgive you all your sins.
Mtt. 6 : 14 - 15.
STEP 3 RESTITUTION. 
If you have made something wrong, try and set it right. 
Sin can cause physical, mental, emotional and spiritual damage, difficult to rectify. So if you can't fix the problems caused by your actions, sincerely ask for forgiveness from those you wronged and find a way to show a change of heart.
Lk. 3 : 8 - 9.
Lk. 19 : 8 - 9.
STEP 4 DELIVERANCE. 
Deliverance starts by recognizing your total dependence on God. Instead of trying to handle it all on your own . 
It is important because of the covenants, rituals and various act from our parents during conception through the time of birth and our childhood days  powerd by their belief and what the worshiped and were worshiping at that given time.
By this acts many people were put into bondage and enslaved by their family gods and their future and destiny mortgaged into the hands of these family gods. 
To retrieve it back and become what God has destined you to become, you need deliverance through a man of God whom God called and annoited for the purpose of deliverance.
Note :- Not every man of God ,but those God called for deliverance and are sincerely living the life of christ and obeying all the rules guiding deliverance ministry. 
He must be a man of God called for deliverance because it is not the duty of every pastor or every born again Christian. 
More importantly no body can deliver himself or herself. 
The Bible says it takes anointing to break the yoke and that iron sharpens iron.
Isa. 10 : 27.
Prov. 27 : 17.
So you can't deliver yourself because you cant be in bondage an at the same time be anointed to deliver someone or yourself. Also it is not the work of every pastor because you must have the call and the annointing for deliverance before you can minister deliverance on people. 
The book of Job. 14 :4.,
Says no one can bring a clean thing out of an unclean thing except God or through God.
And psalm. 51 : 5,
Says I was born in iniquity and in iniquity and in sins my mother conceived me.
Note -: Salvation is not the same thing with deliverance. 
While salvation is targeted at saving your soul for eternity,  
Deliverance is centred on your well being as a Christian on earth, possessing your possessions and achieving God's set goal for you on earth. ( your destiny).
The reason why many true born again Christians are suffering financially and materially even premature death is because they salvaged their soul via the grace salvation but their earthly blessings are still in the hands of their captors through covenants of the family in the past, waiting for deliverance power that will loose their blessings from their captors. 
For Gods plan is that you enjoy the fruit of your labour in this life and in heaven eternity and it can only be possible through salvation and deliverance. 
Finally after your deliverance , continue to feed your soul spiritually with the word of God and practice obedience to all the commandments. 
Because as you feed on God's word and share your feelings in prayers, practice obedience to his laws, 
** He will lighten your burden, nourish your soul and keep you fresh for the Lord and free you from contamination with the world, and from demonic powers and activities, then forever and ever you will enjoy the glory, favor of God, protection from him ,growth in success and blessings of God through Christ Jesus our Lord. 
Mtt. 4: 4.
2Timothy. 3 : 16 - 17.
2Peter 1 : 19 - 21.
Lk. 4 : 18.
Content created and supplied by: Lapays (via Opera News )
Opera News is a free to use platform and the views and opinions expressed herein are solely those of the author and do not represent, reflect or express the views of Opera News. Any/all written content and images displayed are provided by the blogger/author, appear herein as submitted by the blogger/author and are unedited by Opera News. Opera News does not consent to nor does it condone the posting of any content that violates the rights (including the copyrights) of any third party, nor content that may malign, inter alia, any religion, ethnic group, organization, gender, company, or individual. Opera News furthermore does not condone the use of our platform for the purposes encouraging/endorsing hate speech, violation of human rights and/or utterances of a defamatory nature. If the content contained herein violates any of your rights, including those of copyright, and/or violates any the above mentioned factors, you are requested to immediately notify us using via the following email address operanews-external(at)opera.com and/or report the article using the available reporting functionality built into our Platform See More