The Caretaker Chairman, Latosha LCDA, Hon. Kazeem Oshoniyi has joined other sympathisers to commiserate with Alhaji Omokunmi Mustapha, the PDP Chairman of Oyo State on the demise of his mother, Alhaja Nimotalah Saratu whose her 8 Day Fidau Prayers held at his Country home, Iseyin today, Friday 5th of January. 
Oshoniyi Kazeem, in the message released today, he noted the exceptional bond between Mustapha and his mum and added that the Chairman should be consoled by the fact that his mother lived well and was loved by all.
Oshoniyi, said the Chairman's late mother was a devout Muslim, who dedicated her life to the relentless teaching and zealous practise of the core values of Islam. 
He described Alhaja Nimotalah Alake Olayiwola as a pride to womanhood and pillar of support to her son. The Council Boss said Mama Mustapha deserved to be celebrated for living a life worthy of emulation and for nurturing her children to stardom.
"As mortals we never want our elderly ones to go but the Holy Books say that all souls must taste death, so we have to submit to the supreme will of the Almighty from whom we came and unto whom we shall all go." He said.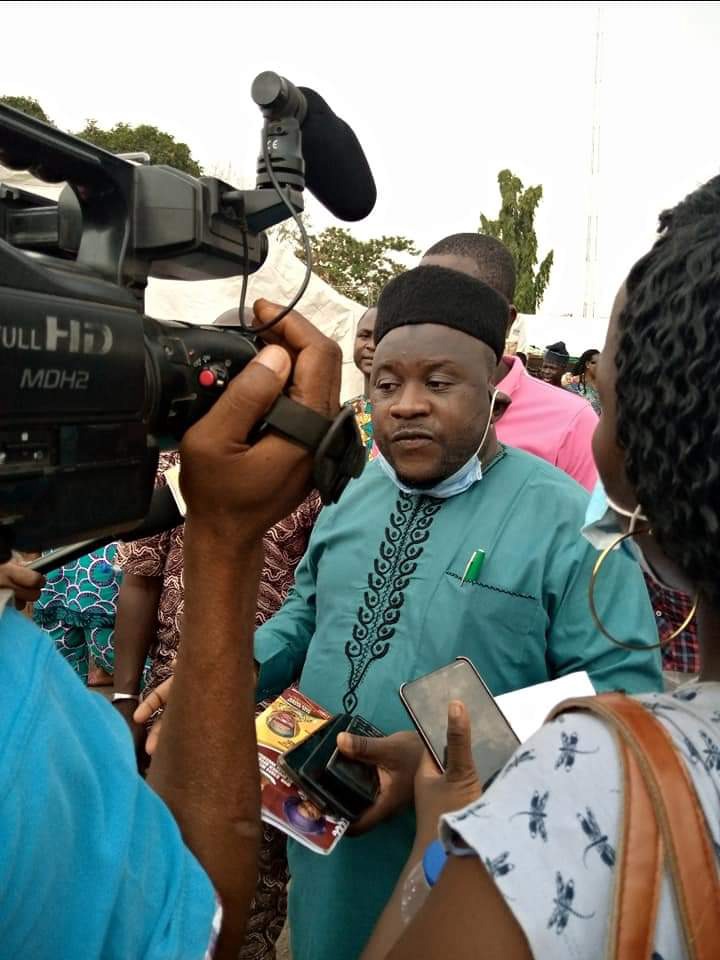 While praying for the repose of her soul, Oshoniyi also beseeched God to grant the children and the grandchildren she left behind long life and God's guidance.
"I sympathise with the Omokunmi Mustapha family on this huge, unforgettable loss. God will repose her soul and protect all she left behind.
"It is my prayer that God will give all enough strength and fortitude to survive this time as we bid farewell to the jewel of the Mustapha dynasty and wish her peaceful rest with her creator," he added.
Content created and supplied by: LiveTimesNG (via Opera News )