President Emmanuel Macron of France has actually given Muslim Leaders in the country 15-Days Ultimatum to Accept Carter Republican values, it is one of his efforts towards making sure that those radical Islam is stopped in the country.
Macron said this as a result of what happened in recent times in the country, as the country has recorded beheadings and stabbings by Muslim immigrants who has no value for life and has in one way or the disagreed with the freedom of expression, which has allowed the citizens of France to draw cartoons of prophet Muhammad.
According to what president Emmanuel Macron said in the French council, the Muslim faithful has responded to what the France President Macron has requested and has agreed to have a council, which will be charged to issue Some imams with Official accreditation which can be withdraw at any particular point in time.
The Carter Republican values which the president of France talked about, states that Islam is a religion and should not be taken as a political movement in the country, and equally prohibiting foreign interference in the group in France.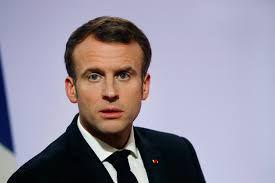 As part of the president's efforts towards making sure that France is free from Radical Islam in the country. Macron also announces restrictions on home schooling, harsher punishments for those who in one way or the other intimidate public Officials on a religious grounds.
He equally emphasises on giving children an identification number under the law that would be used that they were attending school, he said that parents who breaks such law could face the rot of the law for up to six months in jail and after which, pay for fines and bans for sharing such personal information of such person, in which they can easily identified any person who want to harm them.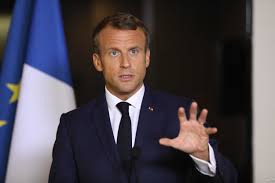 What is your take on this, kindly air your view on the matter by leaving a message on the comment section below and share this post.
Content created and supplied by: Oluwa-Much (via Opera News )