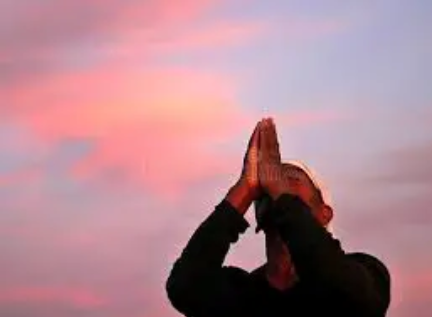 Evil winds are contrary winds whose aftermath bring destruction and untold hardship to people. They usually come as a result of sin against God or man.
In Exodus 10:13-14 the bible says "And Moses stretched forth his rod over the land of Egypt, and the LORD brought an east wind upon the land all that day, and all that night; and when it was morning, the east wind brought the locusts. And the locusts went up over all the land of Egypt, and rested in all the coasts of Egypt: very grievous were they; before them there were no such locusts as they, neither after them shall be such." The land of Egypt was devasted due to the disobedience of Pharaoh King of Egypt to allow the Israelites to go and serve their God. Similarly in your individual life if you fail to be obedient to God's commandments you open yourself up to suffering, pain, destruction and many other terrible disappointments. Every disobedience to God is a sin and attracts appropriate punishment.
It is therefore advisable to keep yourself pure and unpolutted and walk in obedience to God in this crooked and perverse world.
The following prayers are designed to stop the effect of contrary winds in your life and make life better and peaceful for you.
1. O God arise and have mercy upon me in the name of Jesus.
2. Every evil wind blowing against me scatter in the name of Jesus.
3. Wind of destruction blow against my adversaries in the name of Jesus.
4. Wind of blessings and promotion arise and blow in my direction in the name of Jesus.
5. Every bad luck transferred into my life from the dark world go back to your sender in the name of Jesus.
6. Power arresting and detaining my helpers, die in the name of Jesus.
7. Hidden arrows programmed into my body, come out and die in the name of Jesus.
8. Any power that wants to kill me before my time, die instead of me in the name of Jesus.
9. Boasting giants in the order of Goliath be cut off by the sword of Jesus.
10. Angels of God go to the four corners of the earth and bring my hidden treasures in the name of Jesus.
11. My father my father send help to me from above in the name of Jesus.
12. Ancient of Days keep me in your secret pavilion and hide me from the prying eyes of evil monitors in the name of Jesus.
13. I withdraw my name from the register of untimely death compiled by Satan and his agents in the name of Jesus.
14. No form of accident shall be my portion and that of my household in the name of Jesus.
15. I frustrate every evil power of the night assigned to attack my dream life in the name of Jesus.
Be at peace always.
Content created and supplied by: Adolfem (via Opera News )