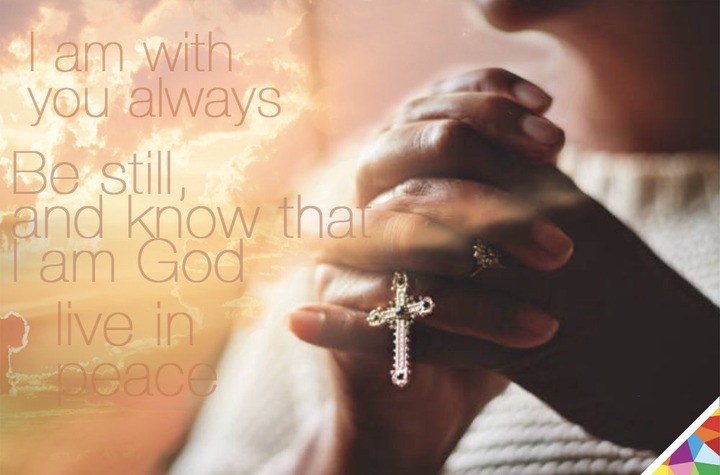 It's often when we're worried, anxious, or overwhelmed that we cry out to God to speak to us. We look for his voice for guidance when we need something. The good news is that God is always wanting to hear from us and speak to us. God is constantly speaking to people. But too often, they miss out on hearing God's messages because they seek His guidance only occasionally – usually when they're going through a crisis or facing a major decision. Then, with a dire need to hear from God, people become confused and frustrated when they don't hear what they should do. They start to wonder how to hear from God and why they aren't. 
That does not have to be the way it is. God needs us to hear His messages and that can be done. The key is to forget formulas and gimmicks for hearing from God and instead focus on developing the kind of relationship with God that will empower you to regularly hear God speaking. The closer you get to God, the more you can enjoy ongoing interactions with Him, learning and listening from Him, and the more God uses those interactions to turn you into the person He wants you to become.
One of the challenges facing many Christians is their inability to listen to God. What they do not know is that God constantly talked to them but they failed to listen. Your lack of attention will make you feel like God is not speaking to you or you can not hear Him. After reading this article, you'll know the various ways God has been speaking to you and how you can start hearing from God.
Recognize that God has created you for a close friendship with Himself. 
By nature, how you hear best from God is in a relationship with Him. God intends for you to grasp His will as you engage in regular conversations with Him freely and intelligently. The will of God is to be present with you personally and to speak to you moment by moment as you go through life. You will then grow to understand Him better and become more like His Son, Jesus.
Make your goal more than just hearing God. 
While hearing from God is important, your ultimate goal shouldn't be this. Make your primary objective of being a spiritually mature person in a close relationship with God, instead. Only in that way will you hear clearly and correctly what God has to say to you.
Don't try to force God to tell you something. 
No matter how much you want to hear about something from God, or how much you can try to persuade Him to talk to you, you can hear from God only when He wants to interact with you. Concentrate on maintaining a positive relationship with God and wait for His timing to give you messages. Also, if God chooses not to give you specific guidance on something you have prayed about, and what you consider to be within the moral principles of the Bible, you can go forward confidently and make your own decision about what to do and be within the will of God.
LISTEN AND PAY ATTENTION
The first step towards hearing from God is really listening and paying attention. Do not listen to the conversation or the answer, but pay attention and get clarification. God doesn't like speaking when it's loud and busy everywhere, even though He can talk at these times, but in silence you hear God the best. So start listening and paying attention away from now on.
Recognize God's voice above all others.
You can learn from experience to recognize the voice of God when He speaks, and to respond to what He says with confidence. When thoughts recur, pray over them to discern whether they may come from God. Remember God will never send you a message which contradicts the principles of the Bible. The voice of God also carries within it the weight of authority and expresses a spirit of peace, trust, joy, reasonableness, and goodwill. If you think God will talk to you, ask Him to confirm as you read and meditate on the Bible, as you are alert to the situations in which you find yourself, or as you feel the thoughts of the Holy Spirit in your mind.
Recognize that God communicates in many forms, but most often through your mind. 
God can choose any of several different ways to connect with you, depending on what is best at specific times and in particular circumstances. Sometimes you can hear the message of God in dramatic ways , for example through angels, visions or miraculous events. But more often, you will hear God speaking through your thoughts and He will use ordinary practices such as reading the Bible, praying quietly, learning from circumstances, or seeking advice from other Christians to reach out to you as you think of them. God will use dramatic means when necessary to get your attention, but His goal is for you to be so closely connected to Him that you will pay attention whenever He speaks with you. God usually speaks through what people have described as a "still, small voice" to encourage those He loves to choose to walk closely through life with Him.
DREAMS
If you don't dream, you 're in great trouble, because if things don't work well, you won't know why, or what God says about it. If you're dreaming, the first step to being free is this. God speaks by dreams. He will alert you, advise you through dreams to reveal to you about the future. So if you're dreaming, you definitely experience a part of God's message for you.
THE BIBLE
God has already spoken to you and that is in the Bible. He has already instructed you and told you what might happen in the future. He has made you aware of His promises and your privileges in Him. So, asking Him is like repitiation again. You can hear God by His word. Whenever you choose your Bible to read, you listen to the word of God for you.
INTUITION/FEELING
You may be in a situation and just feel the need to do something, because when you do something, the situation will be solved or you will get your testimony. It is God who guides you and talks to you through your intuition and feelings. If you feel the urge to do something bad, though, then that's the devil. When you feel the need to do something and have great peace in mind, it is God who speaks to you and assures you by giving you His peace about it.
VISIONS
Often you can only see moving pictures or only going by like a video function. That's like a dream and God speaks to remind and show you through dreams, as well as to assure you.
THROUGH SYMBOLS
When you have been praying about something and going about your day and you see a symbol about it, that's God talking to you. You 're praying to God for a job , for example, and the next day, someone comes to tell you they've just got a new job, that's a sign from God that yours is on the way. You should be happy, instead of asking "God when" God speaks through signs and symbols, care is left to you.
THROUGH OTHERS
God can send somebody to give you a letter. That message to you is His Word. It could be a sermon that you, the priest, preach, something that somebody asks you or an order given to you. Via others God will talk to you so don't take it for granted. These are some of the ways that God 's talking to you. My question is this for you: Have you ever witnessed any of the above? If yes, then God 's talking to you already. Your new point of prayer should be on depth. Tell God that you want to hear Him more, because you are already hearing Him and you want to have a deep friendship with Him.
Let me know the various ways that God speaks to you in the comments section. To encourage others too, don't forget to share this post.
Content created and supplied by: EnobongEliza (via Opera News )
Opera News is a free to use platform and the views and opinions expressed herein are solely those of the author and do not represent, reflect or express the views of Opera News. Any/all written content and images displayed are provided by the blogger/author, appear herein as submitted by the blogger/author and are unedited by Opera News. Opera News does not consent to nor does it condone the posting of any content that violates the rights (including the copyrights) of any third party, nor content that may malign, inter alia, any religion, ethnic group, organization, gender, company, or individual. Opera News furthermore does not condone the use of our platform for the purposes encouraging/endorsing hate speech, violation of human rights and/or utterances of a defamatory nature. If the content contained herein violates any of your rights, including those of copyright, and/or violates any the above mentioned factors, you are requested to immediately notify us using via the following email address operanews-external(at)opera.com and/or report the article using the available reporting functionality built into our Platform See More