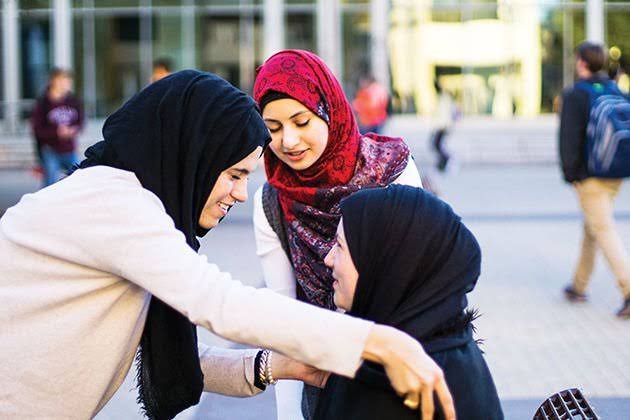 First it is important to understand several points related to hijab and modesty.
The first point is that modesty had been the norm in history up until the later part of the last century.if one were to peruse historical books of various times and ages one would find modest covering of women in almost every society, the other point is that modesty is also a component I several world religions, particularly in Judaism, Christianity and Islam
So it may not come as a surprise to many that it was not Islam that invented modesty or hijab.
In one of the verses of the Quran the prophet Muhammad is commanded to ask his family members and other Muslim women to wear outer garments when they go out, so that they are not harassed.
" O prophet ! Enjoin your wives, your daughters and wives of true believers that that should cast their outer garments over their persons that is most convenient, that they may be distinguished and not be harassed, And Allah is ever forgiving and merciful. (Q33:59).
The hijab has become a means of resistance to standards of feminine beauty that demand more exposure, and proponents of this view argue that removing clothing for the benefit of the male gaze does not equal liberation.
So a woman who wears hijab liberates herself from the vain and selfish desire to show off her beauty and to compete with other women around her.
Content created and supplied by: Atilolaa (via Opera News )