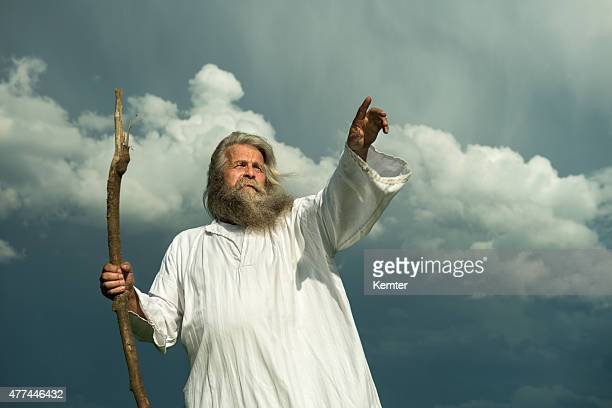 A very common challenge that people, especially some christan persons encounter is the situation whereby they need to know exactly what God is saying concerning the decision they have to make about their lives. And since anyone who is a christian believes that God exists and He hears their prayers, they rarely do not, most times, understand what to do in order to make a wise choice in life especially in the choice of a husband or wife, a career, a business idea, etc.
But the Bible is sure guide into knowing the pattern and guidelines; and since they believe in God, they do not always understand the fact that they can communicate directly with Him, inquire from Him whatever they want to know and do, and He will answer them(John 6:37). What some would rather do is call a "prophet" to tell them what God is saying about them. They seem to believe that God would respect the "prophet" and not them as such. Although God might give a prophet some instructions about a person, it is ONLY to confirm what God has spoken to you personally.
But the truth is that, God has told everyone who IS A BELIEVER IN CHRIST to "come boldly to His throne of grace" by the blood of Jesus through whom a believer has gained access to the presence of God. (Romans 5:1; Hebrews 10:19–22). And God has assured a believer that: "for as MANY as ARE led by the Spirit of God they are the sons of God (Romans 8:14). What matters is that you ONLY need to be led by the Holy Spirit.
All you need to do, if you are genuinely born-again in Christ, is to listen to the voice or testimony of the Holy Spirit within your heart or conscience and confirm it with the testimony of the truth of the Word of God—the Bible.
Jesus is the only person that has connected each believer directly to God; there is no need for any intermediary or advocate to inquire for anyone. Every child of God can hear Him personally. It is not scriptural for a believer to seek a prophet for guidance. The reason is that the christian is no more under the Old Testament, because the people of that time needed a prophet for guidance since the Holy Spirit had not been given permanently to guide people. You have the Spirit of God which bears witness with your spirit.
Content created and supplied by: Adexterous (via Opera News )