Just some days ago, popular North Islamic Scholar, Sheikh Gumi said publicly that, Christian Soldiers are the ones killing Muslims to divide Islam in the Northern part of the country.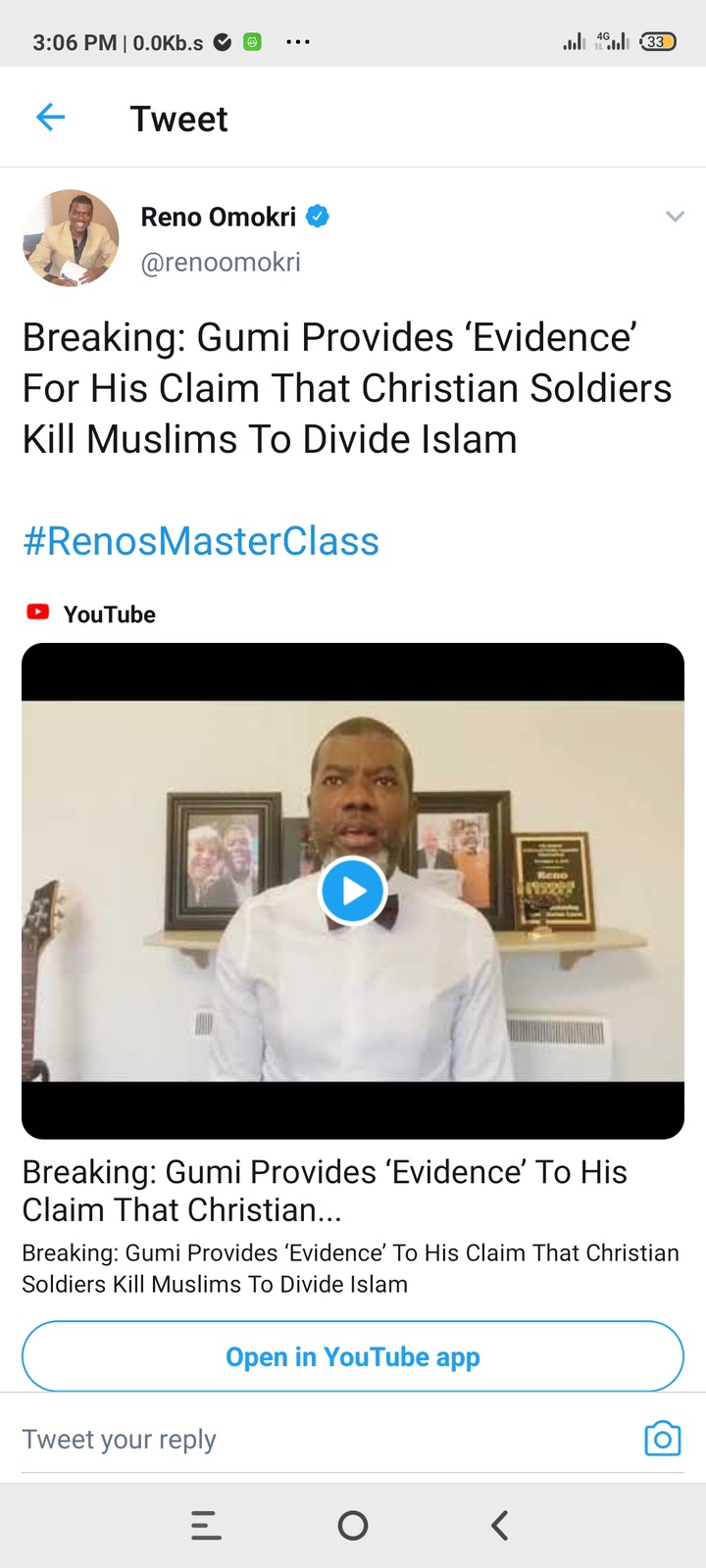 In a tweet shared by Reno Omokri, he made available a YouTube video on his Reno Master class where he made it known that, he had a conversation with the Islamic Scholar last night and in bid to defend his claim, Gumi sent him a recorded phone conversation he had with a Muslim soldiers.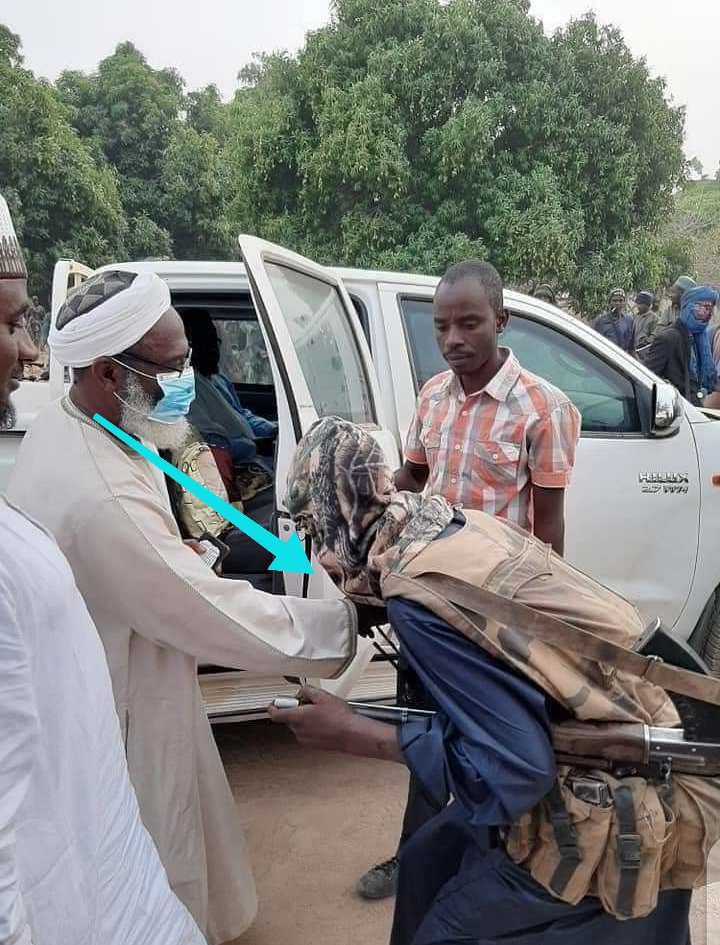 The Muslim Soldier explained that, one Brigadier Kolawale, who was once a Muslim but converted to Christian usually order the Killings of Muslims and communities where he leads operations too. The phone record which was done on the 24th of July, 2014 explained how they use to refuse to go on a mission with Brigadier Kolawale because, he always kill everybody in that community including, Women, Men, children. 
When asked about the tribe of those in the communities, the person on phone answered that, they were majorly Fulanis. The soldiers also added that, the gun with the Fulanis does not belong to the soldiers, but to the Fulanis for their hunting adventure.
This and many more was addressed in the video which you can watch by clicking here.
While reacting to this, Nigerians aired their various views. See some reactions below;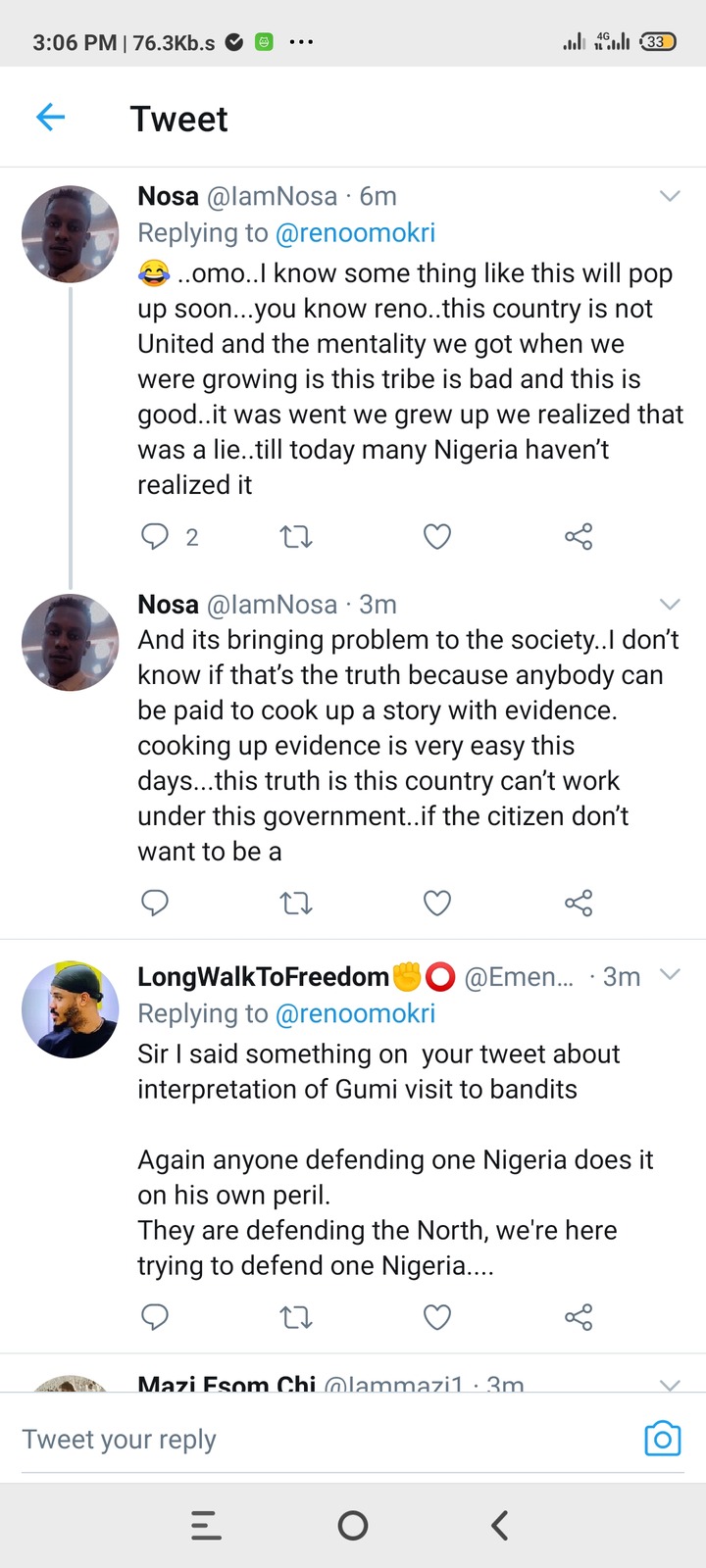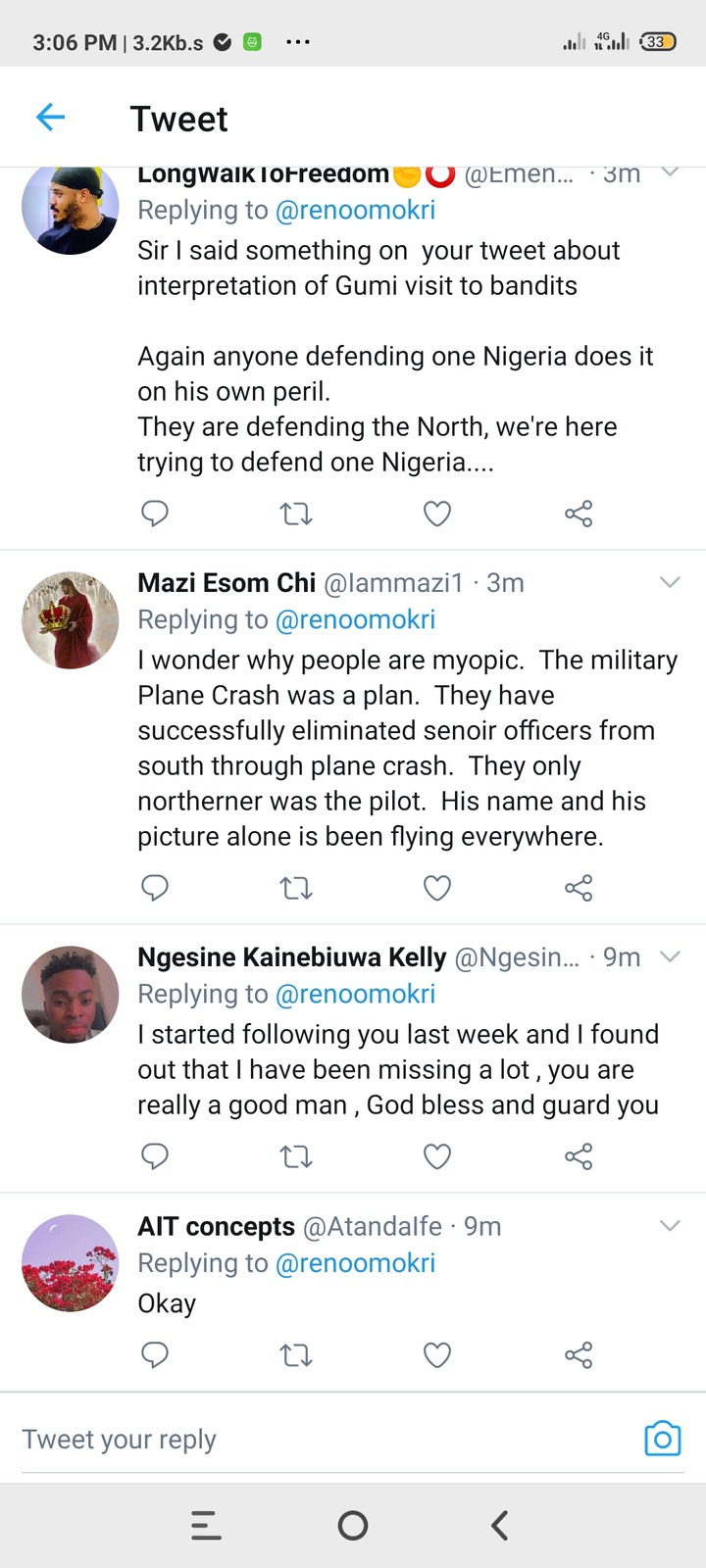 Do you think the audio is fake? Please let's hear from you.
Content created and supplied by: GodofReports (via Opera News )