1.) Scripture
Romans 8:2 GW
The standards of the Spirit, who gives life through Christ Jesus, have set you free from the standards of sin and death.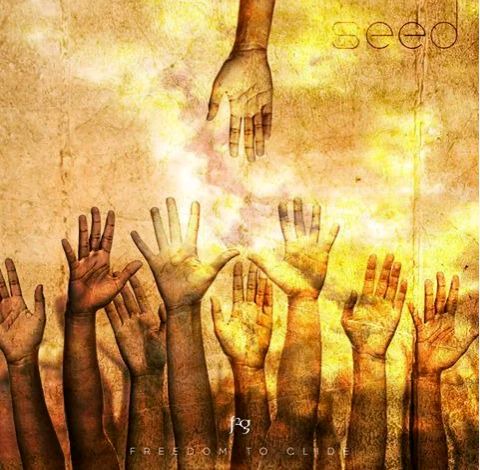 The prison you feel that you are in is only a facade embellished by Satan in an attempt to keep you the believer under the false sentence of lack, depression, condemnation, defeat, past failures, past hurts, past abuse, loneliness, doubt, and fear. 
What if I told you that there is documentation available upon request proving that the prison you appear to be in is unlocked and the jailer that taunts, harasses, and bothers you, was fired years ago! Although the jailer and the prison guards make a lot of noise yelling death threats to you they don't have authority over your destiny at all! 
The jailer (Satan) deceives children of covenant with a distorted view of darkness and circumstances with hopes that they will not see, the pure, liberating light of Jesus Christ in the midst of life's trials, thus keeping one chained to the past, bound in present challenges and trapped in fear regarding one's future. 
Regardless of what you see be encouraged today that we are victors in Christ Jesus! You might be experiencing a dark, dank, and disturbing situation right now, but remember you have already been set free! Get up! Be encouraged your redeemer and Savior Jesus Christ lives and has already paid the cost for your freedom! God's word is living and active. 
Through prayer, revelation by, and through the Holy Spirit, you will understand that you've been set free!! The documentation is valid, reliable, and available to you right now! Whatever is attempting to rob you from the goodness of God and his promises is only a plot from Satan to lock you up and put you down. 
No matter what you've experienced in your past, God's love, power, grace, and mercy is available to you and Jesus Christ has liberated you from any and every curse. Walk freely and Praise God for his love, provision, and liberating authority. 
Prayer: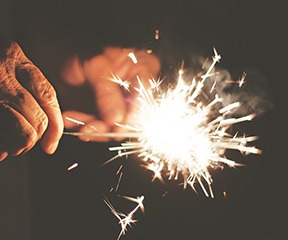 God I thank you for your liberating power active right now in my life. Thank you, LORD, for sending your one and only son Jesus Christ to die for my sins and I stand on your promise that I am free indeed! God, I thank you for liberating me from strongholds, lies, and deceptions and leading me to your promises, truths, and protection. In Jesus Name, AMEN.
2.) Scripture
Psalms 141:8‭-‬10 GW
My eyes look to you, Lord Almighty. I have taken refuge in you. Do not leave me defenseless. Keep me away from the trap they set for me and from the traps set by troublemakers. Let wicked people fall into their own nets, while I escape unharmed.
Satan is real and is out to steal, kill, and destroy the believer. It is important to know your enemy so that you can properly guard yourself from his numerous threats, attempts, and attacks. If you are a child of covenant, you already know that the enemy's plans for your life are contrary to God's plans. But rest assured because God's love, faithfulness, grace, and mercies are paramount, so that means Satan has restricted authority regarding your life. Although the enemy plots to create snares and nets hoping to permanently entangle you, God has already liberated you. This doesn't mean that your life will be easy breezy and permanently free from trials, tribulations, or valley experiences, but it does mean that the overall plan of the enemy concerning you will not prevail. This promise from God is refreshing and rewarding to receive! God the Father, God the Son, and God the Holy Spirit is our liberator! It is important that we receive God's truth, Walk-in his truth and be mindful of his truth so that when the enemy comes in with lies we can immediately extinguish his flaming nets of suppression with God's fresh liberating promises. Consciously receive God's promises and power in your life today as you walk victoriously in Christ Jesus.
Prayer:
God, you are my vindicator and liberator, you are bigger than any issue I face. Thank you for being my refuge and deliverer from every trap set up by the enemy. Thank you for your love, mercy, grace, favor, and your continuous protection. In Jesus Name, AMEN.
3.) Scripture
1 John 2:4‭-‬6 GW
The person who says, "I know him," but doesn't obey his commandments is a liar. The truth isn't in that person. But whoever obeys what Christ says is the kind of person in whom God's love is perfected. That's how we know we are in Christ. Those who say that they live in him must live the same way he lived.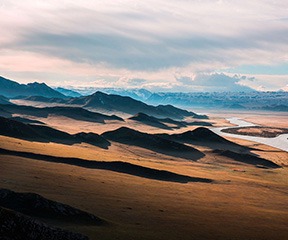 In Christ we are free but it is solely one's individual decision to receive and walk in their freedom. The promise is already granted and children of covenant must act on the promises of God. One should not be passive and believe that just because God promised something to you, it will seek you out and ask to be received in your life.
Now there are times God's sovereignty performs supernatural occurrences in one's life related to his promises. These wonders are miraculously revealed and appreciated, but in the cases, God elects to operate differently children of covenant should be ready to activate their faith and seize what is rightfully theirs in Christ Jesus. Seizing the promises of God in your life includes obedience, prayer, fasting, faith, reading God's word, being guided by the Holy Spirit, thankfulness, praise, waiting, trusting, and more as outlined in scripture.
For example in scripture, the promise was given to the widow of Zarephath that she was liberated from hunger during the season of rain-less-ness but she had to activate her faith and trust the word of God in obedience by providing nourishment to Elijah the prophet. She did what God commanded and the Bible states that "She and he and her household ate for many days." (1 Kings 17:15)
When God says we are free indeed, he means exactly what he says. You are liberated in Christ Jesus from old thinking habits, ways, attitudes, and behaviors. Since you are in Christ, you are free and a new creation. You are additionally liberated from the world's systems and must walk freely in obedience to God's will, word, and way. You are set apart and your light of liberation should shine in this dark world before others so that individuals give glory to God.
Prayer:
God thank you for setting me free! Jesus, I praise you for being my liberator, redeemer, savior, deliverer, and protector. I praise you that I am a new creation, the old has passed away and the new has come. Thank you for changing me and I seek to shine brightly in this dark world as I serve as a reflection of Jesus Christ. You are the author and finisher of my faith and I aim to remain in fellowship, relationship, and obedience with you as I receive every one of your promises in my life! Thank you, LORD, for liberating me! In Jesus name, AMEN.
4.) Scripture
Galatians 5:13 GW
 You were indeed called to be free, brothers and sisters. Don't turn this freedom into an excuse for your corrupt nature to express itself. Rather, serve each other through love.
Galatians 5:1 GW
Christ has freed us so that we may enjoy the benefits of freedom. Therefore, be firm ⌊in this freedom⌋, and don't become slaves again.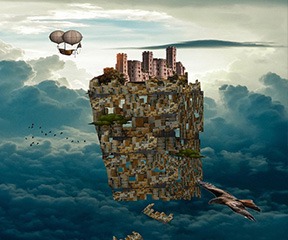 Believers in Christ are indeed set free. We are liberated from the entanglements of bondage, slavery, depression, lack, limitations, and any weapon formed against us. Jesus set us free and God sent the Holy Spirit to help, teach, and guide us in everything that Jesus ever told us in His Word. That being said we have a responsibility directly linked to our freedom in Christ and that is to obey his commands and love.
We are not to abuse the gift and benefits of liberty to deliberately engage in any sin! As Christians, we are commanded to obey God, love, forgive, keep in step with the Holy Spirit, live in peace, give thanks in all circumstances, and praise God's holy name. We are not to disrespect God's gift of liberty to do what we want when it is contrary to God's will, word, and way.
We are to repent and turn to God, not receive freedom and then return to the oppressive lifestyle Jesus liberated us from. It is disrespectful to our Heavenly Father to purposely seek the benefits and covering of freedom and then reject the covering to return to bondage in order to satisfy the flesh. No! Christians have a responsibility to serve as an ambassador of Christ and give God all reverence and awe for his goodness.
Whatever bondage Jesus freed you from, don't return and believe all is well and you can continue on with your sin because you are free. That is wrong and disrespectful to our Heavenly Father. I believe no one would like if they came to someone's rescue in a dangerous situation only to find the person deliberately going back to the same danger zone because they enjoy the thrill, excitement, and comfort knowing that you will always come to their rescue.
The purpose of the intentional liberation was to redirect them in the right way. The freedom doesn't serve a purpose if it is rejected and distorted to gratify deliberate sinful behavior. It's time to receive Jesus' gift of liberation and to follow God's commands because we are required to do so. We are free and accountable for our actions as well!
Prayer:
Our heavenly father thank you for liberating me! LORD, I thank you for the Holy Spirit's guidance, accountability, teaching, direction, and reminders regarding your promises and the commands you instructed me to follow as outlined in your word. Lord, I ask for your forgiveness regarding how I've mishandled your precious gifts in my life. I ask for wisdom in stewardship. I am free in Christ and I repent of my ways. I aim to NOT deliberately turn from your freedom towards bondage. Thank you for your divine correction. In Jesus name, Amen.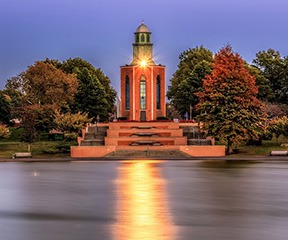 If you've enjoyed this Article, I invite you to check out my other Faith filled articles, Don't forget to follow & share with friends so they can also experience God Salvation and wisdom
Content created and supplied by: JEHOVAHWISDOMDAILY (via Opera News )
Opera News is a free to use platform and the views and opinions expressed herein are solely those of the author and do not represent, reflect or express the views of Opera News. Any/all written content and images displayed are provided by the blogger/author, appear herein as submitted by the blogger/author and are unedited by Opera News. Opera News does not consent to nor does it condone the posting of any content that violates the rights (including the copyrights) of any third party, nor content that may malign, inter alia, any religion, ethnic group, organization, gender, company, or individual. Opera News furthermore does not condone the use of our platform for the purposes encouraging/endorsing hate speech, violation of human rights and/or utterances of a defamatory nature. If the content contained herein violates any of your rights, including those of copyright, and/or violates any the above mentioned factors, you are requested to immediately notify us using via the following email address operanews-external(at)opera.com and/or report the article using the available reporting functionality built into our Platform See More