Prophet TB Joshua Has Released Another Prophecy to Christians
Just when we thought the new month Prophecies have finished, Prophet TB Joshua has released another powerful Prophecy/Prophetic Declaration and I believe, a lot Nigerians have been waiting for this man to say something, he has really been quiet for some time and this time around, he released this prophecy during a church service and also posted it on his Twitter page.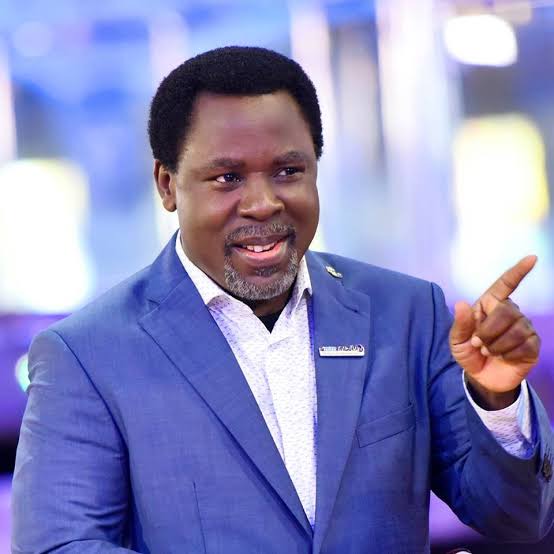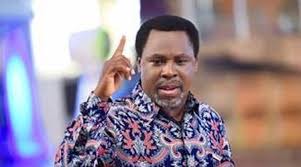 Many people have received breakthroughs by believing in TB Joshua's Prophetic declarations and therefore, I am urging you to believe in him once again and claim the prophecy/declaration below.
"Right now, whatever root that keeps bitterness, envy, unforgiveness alive in you-BE TERMINATED in the name of Jesus Christ" TB Joshua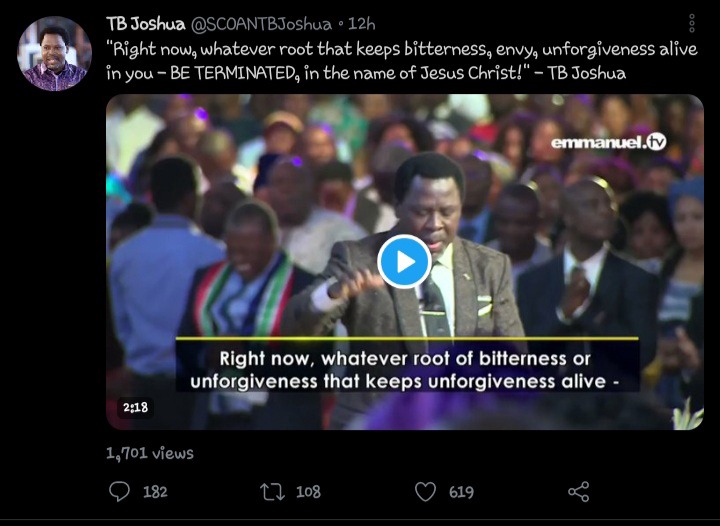 I believe that everyone who types Amen to these Prophetic declarations/Prophecy will surely see this prayer come to pass in their lives.
Leave your comments and follow me to get more updates from TB Joshua.
Content created and supplied by: Amebohome (via Opera News )