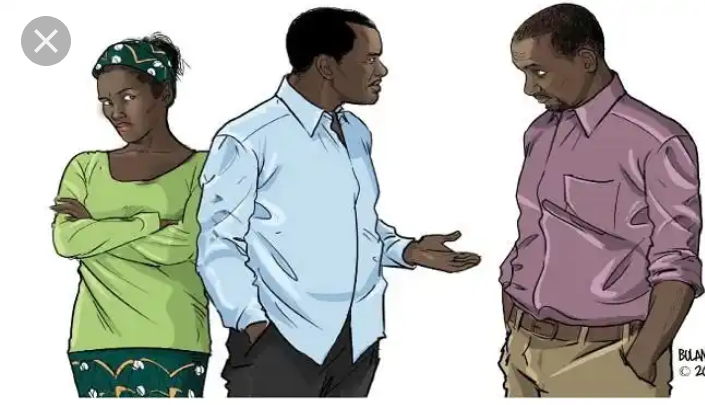 Toxins are harmful substances produced by some plants,animals and bacterias that you need to get rid off your life.
Marriage is the legal union between one man and one wife. Although the society has defined it's own marriage but it never discredits the Almighty God who instituted marriage. God himself wanted to help man who was alone. It wasn't a good thing for a man to be alone so he created a companion for the man.
This institution is supposed to be enjoyed and not endured but over time, marriages have suffered alot of setbacks. The devil has attacked every marriage because he knows there is no successful Community, town, state Or even Nation if individual homes are in ruins. healthy homes, is a healthy community and nation at large.
The devil infected us with some envenoms and toxins which has affected the initial plan of what marriages were meant to be like. The real intents and reasons why the institution was formed by God is not exactly what we are experiencing today.
Below will unravel some of the Toxins that kills marriages.
1. Unforginess; kills marriage:
Ephesians 4:32
And be ye kind one to another, tenderhearted, forgiving one another, even as God for Christ's sake hath forgiven you.
Unforginess is not an optional but mandatory for husbands and wives to carry out under the unified grace of God. No one is perfect so learn to forgive your spouse except he or she offends you 70 times 7 in a day which is not possible(Mathew 18:22).
2. Arguments kills marriage;
Titus 3:9
But avoid foolish questions, and genealogies, and contentions, and strivings about the law; for they are unprofitable and vain.
 Arguments which solely is intended in proving always that one party is wrong and the other is right kills marriages. Avoid it.
3. Keeping secrets from your spouse; kills marriage.
Matthew 19:5
And said, For this cause shall a man leave father and mother, and shall cleave to his wife: and they twain shall be one flesh.
Husbands and wives are one and should not keep secrets from themselves as it can breeds distrust among them.
Learn to keep secrets of your partner secrets he or she tells you. But don't keep secrets from each other. 
4. Too much talk and careless talk kills marriage.
Be mindful of your conversations with your spouse. Let what comes out of your mouth to be edification and not barbaric. Mr means majured and responsible while Mrs means majured responsible and submissive. So therefore be responsible and majured even in your talks. Careless talks leads to disrespect and disrespect kills marriage.
Colossians 3:8
But now ye also put off all these; anger, wrath, malice, blasphemy, filthy communication out of your mouth.
5. Spending less or little time with your spouse; kills marriage.
Song of Solomon 5:1
I am come into my garden, my sister, my spouse: I have gathered my myrrh with my spice; I have eaten my honeycomb with my honey; I have drunk my wine with my milk: eat, O friends; drink, yea, drink abundantly, O beloved.
Spending time with your spouse should be things you take for granted. Be with your spouse always except your are going on business or things where she doesn't want to be part of and approve of it or things where he or she is not needed or wanted. Spending less time with your spouse leads to communication gaps that breeds distrust that kills marriage.
6. Being too independent minded; kills marriage.
Marriage is not about giving birth, sharing children or bearing the same name but by leaving and growing together. Your decisions shouldn't be independent on your spouse no matter what. Two heads are always better than one. Doing things separately and independently without your spouse knowledge kills marriage. Avoid it.
Ecclesiastes 4:9
Two are better than one; because they have a good reward for their labour.
7. Exposing the inadequacies of your spouse to your parents or siblings or friends; Kills marriage, remain bless as both of you rededicate your lives and marriage to JESUS CHRIST OF NAZARETH.
8. Every form of infidelity; kills marriage, financial, emotional, psychological, material etc.
Hebrews 13:4
Marriage is honourable in all, and the bed undefiled: but whoremongers and adulterers God will judge.
Any form of infidelity should be completely avoided not acceptable in the eyes of God and Man. It's kills marriage faster than any other things.
9. Third Party Interference
Genesis 2:24
Therefore shall a man leave his father and his mother, and shall cleave unto his wife: and they shall be one flesh.
Third party interference; this is a virus and it kills marriages very fast. Very few issues that extra or third parties are needed. But when everyone gets to know what,when and how a matter is solved in the union will not argur well for the marriage.
10. Lack of trust kills marriage.
Proverbs 31:11
The heart of her husband doth safely trust in her, so that he shall have no need of spoil.
You 've got to have trust in your spouse.  Don't ever marry anyone you don't trust and when you are already married trust shouldn't be an issue any more. Trust issues should be resolved during courtship and not in marriage. Avoid distrusting your spouse, it kills marriage.
11. Lack of mutual respect kills marriage.
Ephesians 4:31
Let all bitterness, and wrath, and anger, and clamour, and evil speaking, be put away from you, with all malice:
Respect is one of the needs of individual or couples, it's also reciprocal and very important for the union and every marriage. Do not disrespect your spouse even if you are more older, educated or wealthier.Listen to him or her before taking decisions. Disrespecting your spouse kills marriage.
12. Poor communication; kills marriage.
Hebrews 13:16
But to do good and to communicate forget not: for with such sacrifices God is well pleased.
Communication is a necessary ingredience for the success in marriage. Without communication the marriage is nothing more than chaos and confusion heading for doom and divorce. Learn the skills in communicating with your spouse.
13. Lies; Easily kills marriage.
Lies breeds distrust and distrust which kills marriage. Always tell your spouse the truth wether good or bad things, whatever what.
14. Nagging kills marriage
Stop nagging wives, women and husbands, men stop repeateding and bringing past things and issues forward. It kills marriage.
Content created and supplied by: EAGLEALWELL (via Opera News )
Opera News is a free to use platform and the views and opinions expressed herein are solely those of the author and do not represent, reflect or express the views of Opera News. Any/all written content and images displayed are provided by the blogger/author, appear herein as submitted by the blogger/author and are unedited by Opera News. Opera News does not consent to nor does it condone the posting of any content that violates the rights (including the copyrights) of any third party, nor content that may malign, inter alia, any religion, ethnic group, organization, gender, company, or individual. Opera News furthermore does not condone the use of our platform for the purposes encouraging/endorsing hate speech, violation of human rights and/or utterances of a defamatory nature. If the content contained herein violates any of your rights, including those of copyright, and/or violates any the above mentioned factors, you are requested to immediately notify us using via the following email address operanews-external(at)opera.com and/or report the article using the available reporting functionality built into our Platform See More