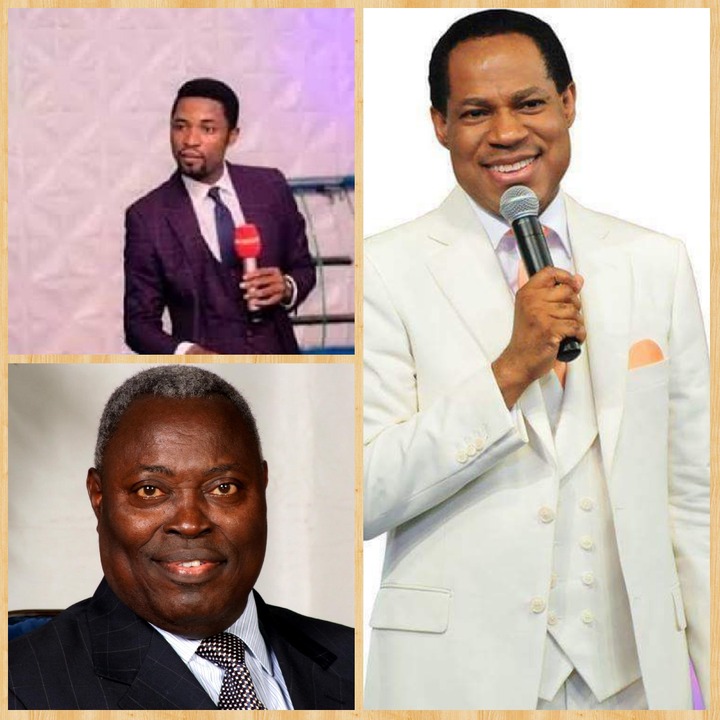 I followed Pastor Chris Oyakhilome, I thought spirituality was excellence. As a University students when we are going for meeting, we wear double breasted suits, we can save money for six months to buy one double breasted suit. Until one day when Pastor Chris was preaching and removed the suit and I saw that his belt almost rounded his waist twice, that was when I realized what truly matters in ministry and following his stories, there were some years when Pastor Chris fasted for more than 70% of the days in that year and then he could enter his room and lock the door and come out after two weeks.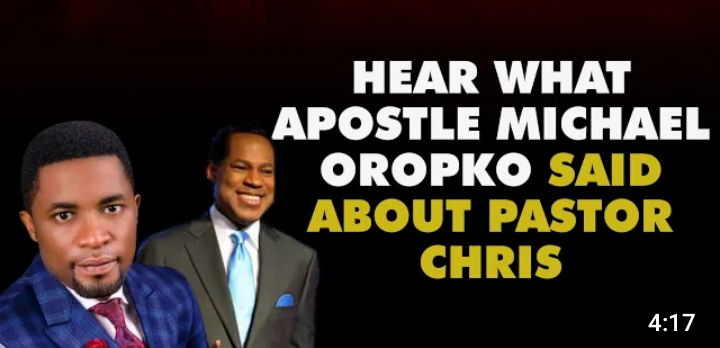 So, I began to know things that matters. Men like Pastor Chris, even if it's a door that comes from heaven, they will pray on it until it becomes an encounter. Did you not read about Elijah, he prayed until he saw a man's fist. He knew rain is needed to come, so he kept on his kneels in prayer until he attended to that burden and the fist disappeared. These men are such that, if it is a whisper they hear from heaven, they can go on 40days prayer and fasting to know the meaning of that whisper. These are the things that make men and when you come to that point, where a burden has materialized into encounter, there is a culture to preserve it.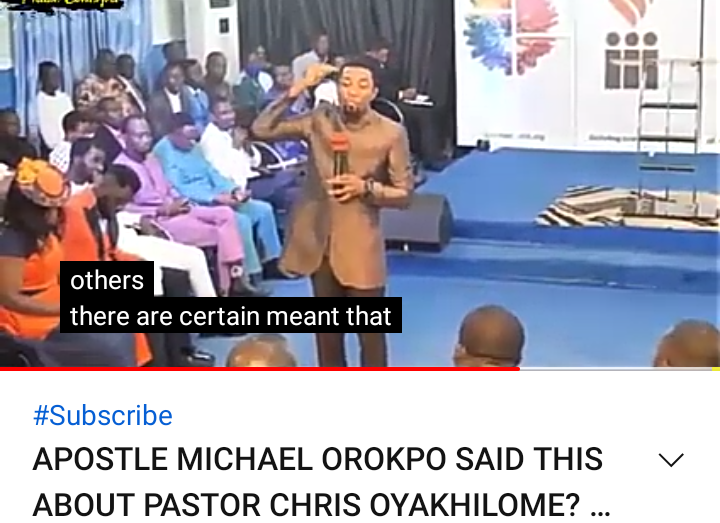 God is not a respecter of person but God honor sacrifice, He has respect for covenants. When you see a man that has entered into a covenant in God by sacrifice, he's different from you and you will be shocked that God can gives up others to die in his place. There are certain men that heaven is jealous over their life. If they cough, heaven will move. You will pray your prayer with all the English language that you know and quote all the scripture you can remember, nothing will happen but a man just passes and say it is well and that thing you are laboring for, for days in prayer would be answered.
Apostle Arome once told us that, there was a time they were trying to cast out a demon from a mad man and all the prayer warriors were gathered and they were praying, labouring in tongues and then, when Daddy Kumuyi came to the place where they're praying for the mad mam. He only look at the man and said, "He's free, he's free now". Daddy Kumuyi did not pray for him, he only speaks and the mad man was healed instantly. How come prayer warriors were praying for many hours, over ten people praying and nothing happen? God did not at least honor their faith and encourage them, but when Daddy Kumuyi just pass and said "He's free" that was when God healed the mad man. You see, God is not a respecter of person but God honor sacrifice, He has respect for covenants.
Here is the link to the video:
Content created and supplied by: KayWealth (via Opera News )